The right side, with alternatives
David Simón returns after suspension, but Carrión could keep Antoñito, outstanding against Oviedo. Nacho Gil and Cayarga, the options to supply Gallar.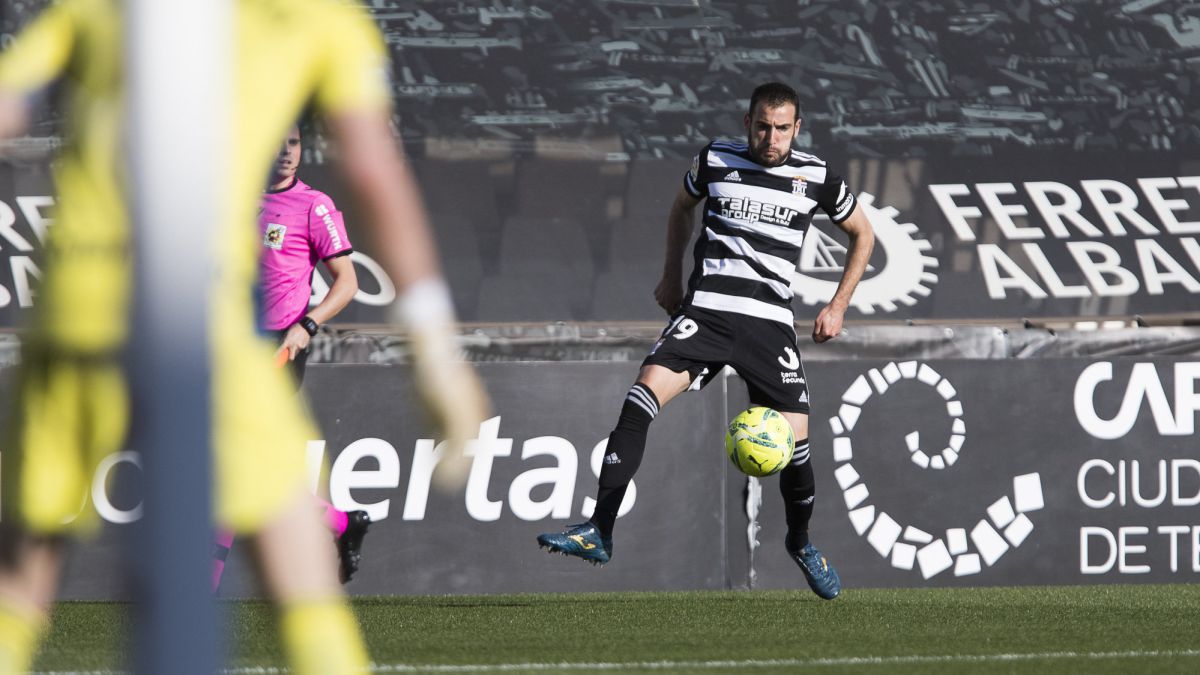 FC Cartagena receives Rayo Vallecano this Saturday, a match for which Luis Carrión will have to decide which two players will occupy the right wing of the Albinegro box. All for the return of David Simón once the penalty game for accumulation of cards has been completed and Gallar's dismissal, who will be away from the playing fields for about a month.
Carrión has several options, both on the side and in the most forward position. David Simón has been a fixture in the rear throughout the course, but Antoñito, incorporated into the winter market, was one of the most prominent in the victory against Real Oviedo. The greater rhythm of competition of the canary could make the technician opt for him, returning Antoñito to the bank waiting for another opportunity.
Gallar's absence must be made up by Cayarga or Nacho Gil. Under normal circumstances, Gil would be the one to return to eleven. But the winger has just recovered from Covid-19 and also Cayarga made it 2-0 against Real Oviedo. The chosen one could play in front of David Simón or Antoñito and even do it on the left. In that case, De Blasis would go to the right side.
The double side
Carrión has another variant, either to carry it out from the start or during the match. And it is to bet on the double winger, David Simón and Antoñito. To the defensive work, both add ease to join the attack and accompany the men above. If you bet on this option, everything indicates that Simón would be on the side and Antoñito would be the one who was part of the offensive plot.
Photos from as.com