Zidane pulled three Castilla players against Getafe and none of them were out of tune. The coach is going to need them between now and the end of the season.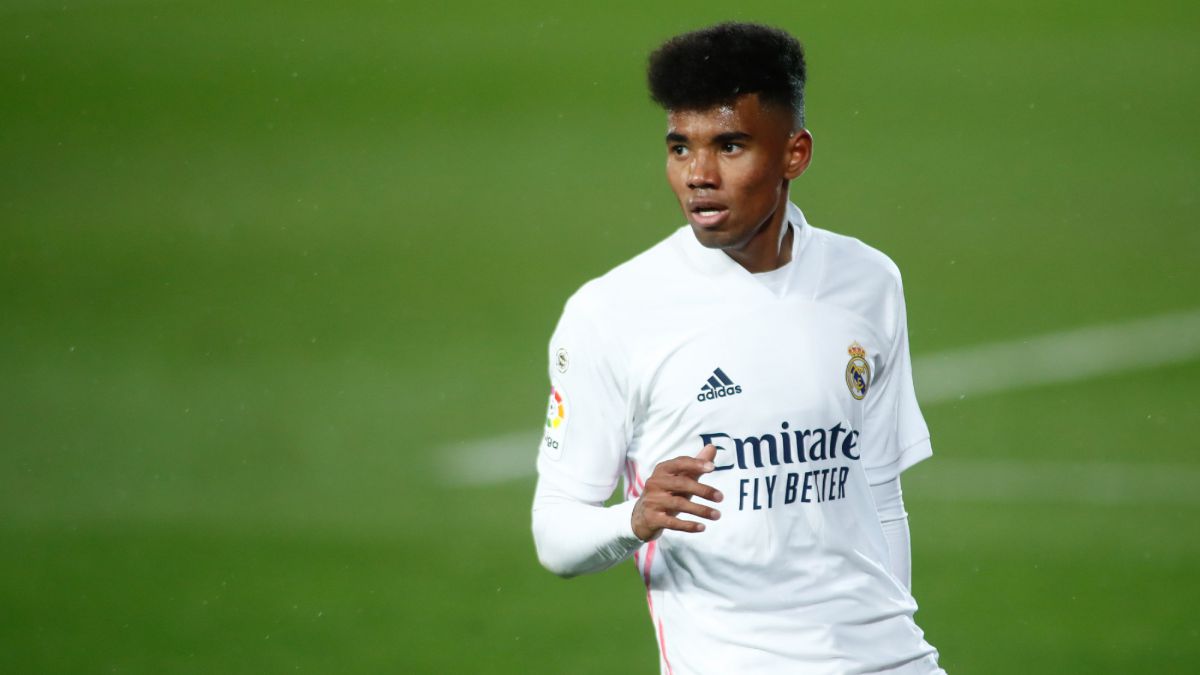 Real Madrid had a good game against Getafe (2-0), serious in all aspects despite the countless casualties they had. Injuries forced Zidane to call up six Castilla players and use three: Marvin, Chust, and Arribas. None of them were out of tune, and in the particular case of the latter, his minutes on the green were exciting.
Marvin was the bet on the starting eleven. The player born in Palma de Mallorca but with a Nigerian father and Korean mother occupied the right lane in the novel 1-5-2-3. The team turned its attacks on the opposite side, so it could not appear too much in attack. If he threw a couple of dangerous crosses in the first half that came to nothing. It was in the defensive phase when he stood out the most. With the help of Nacho, they dried Cucurella off. He was also intractable in the air game. In total, he completed 24 passes (83% correct), two dribbles and two crosses, while winning seven games and intercepting two balls in 55 minutes.
Marvin was replaced by Arribas, one of the best of the night. The midfielder played his third league game and his fourth with the first team (he played 16 minutes in the Champions League against Shakhtar). Zidane gave him 35 minutes, taking him out ahead of Isco. Despite the little time he accumulated in the elite, he fit in as one more, connecting perfectly with his teammates. He gave 19 passes, 13 of them in the rival field, and with a 76% accuracy. He completed a dribble, sent a cross and won two games.
Víctor Chust enjoyed less time, who barely spent four minutes on the field. He replaced Marcelo, injured from the soleus, and placed himself in the center on the left with the sentenced game in what was his debut in the League. None of the four passes he made failed. However, Zidane has already used it in Alcoyano and trusts him. Blanco or Miguel Gutiérrez were also called up, although they did not have minutes.
The quarry takes on a capital importance from now until the end of the season, it is the winter signing of a Madrid that has not moved in the transfer window. Injuries are a plague on the squad and Zidane is forced to pull La Fábrica. Many of them will have the opportunity to debut and add minutes in the first team. Now, it is up to them to show off and make a hole. Against Getafe, they proved to be prepared.
Photos from as.com