The public of the Djokovic-Fritz, forced to leave by the confinement of Melbourne
The confinement decreed by the Government of Victoria that came into effect at 23:59 local time, caused the Australian Open to vacate the center court during the match.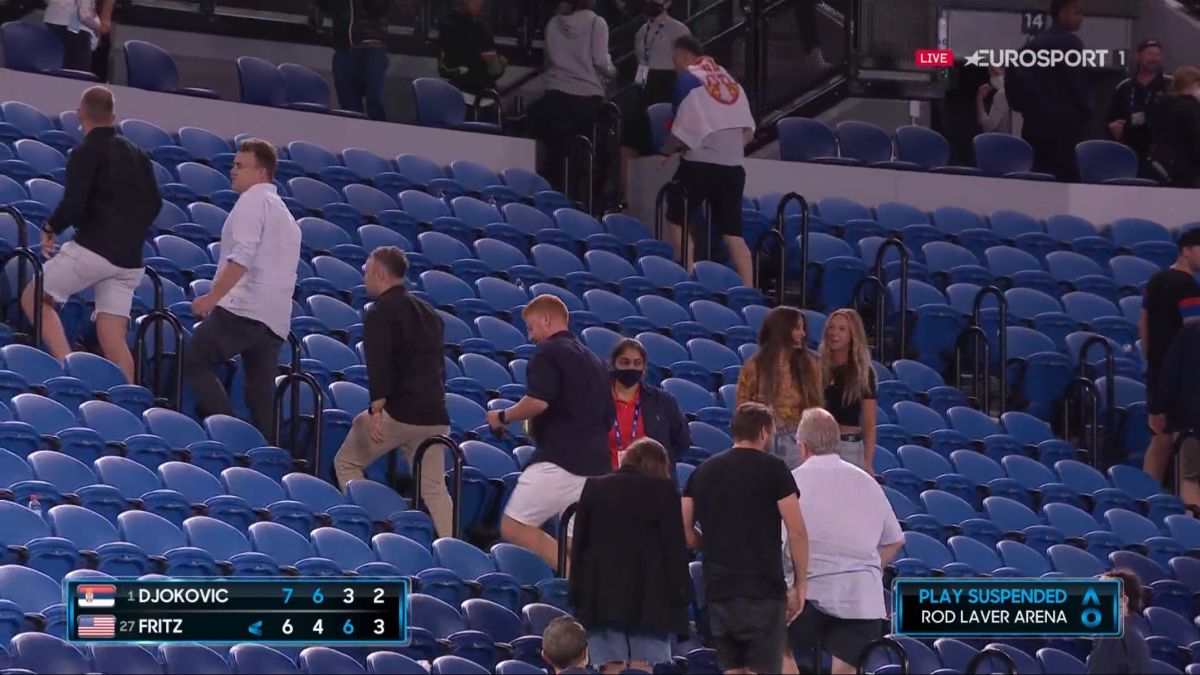 This Friday at the Australian Open there was a scene that no one would have ever imagined seeing on a tennis court. During the match that faced Novak Djokovic and Taylor Fritz at the Rod Laver Arena, the tournament organization had to vacate the track due to the confinement decreed by the Government of Victoria for some positive local cases of COVID detected in the last hours, which entered effective at 23:59 local time. So that people could be at home in time to comply with the regulations, it was announced over the public address system that spectators had to leave the facilities at 23:30.
Some fans left even earlier, but others delayed their departure and even booed the announcement at first and refused. The chair umpire of the match, the Australian John Blom, asked the players to go to the locker room to facilitate the eviction of the public and the strategy worked, because everyone, except the authorized persons, left the stadium.
The match was moving through the fourth set, 3-2 for Fritz, when he stopped to carry out the eviction. It was resumed in a short time, after a little more than five minutes and without encouragement or shouting from the stands, as will happen the next five days, which is how long the confinement will last. At least until next Thursday, when the semifinals of the tournament begin. The atmosphere before the emptying of the enclosure was hot against Djokovic, who had faced several times with some fans.
Photos from as.com