The 'beast' of Ajax breaks free
Brian Brobbey ends his contract in June and has not wanted to renew. After leaving in the subsidiary, he adds 3 goals and an assist in 145 minutes with the first team.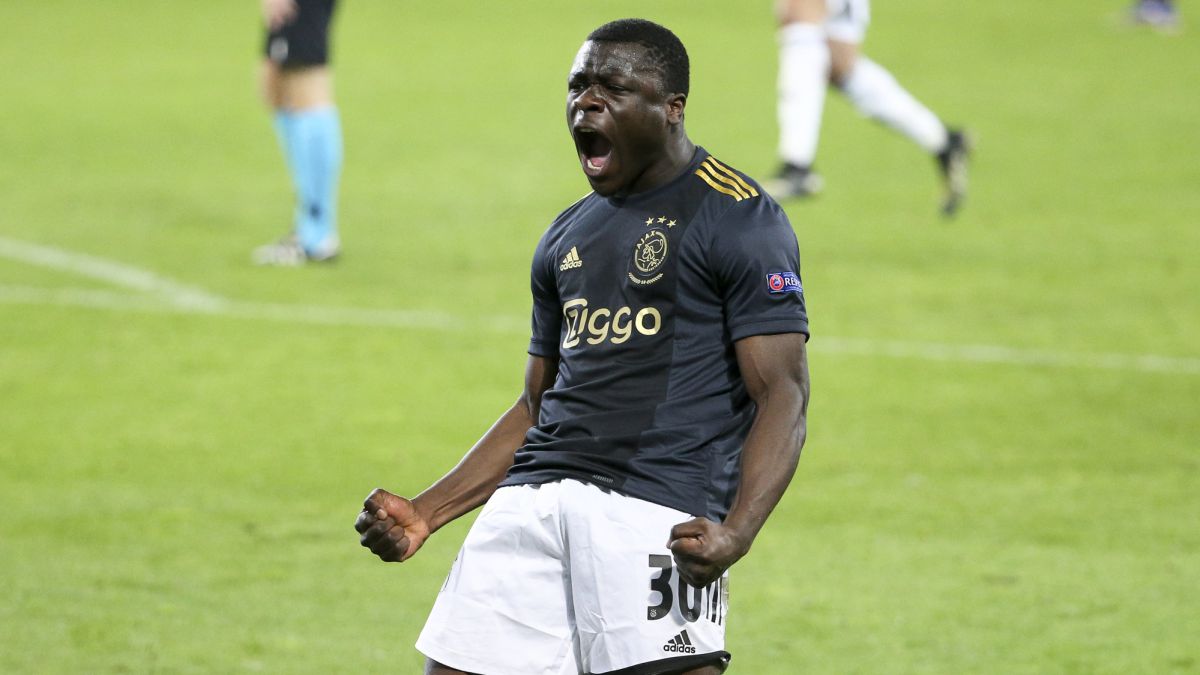 "If I don't dial, I get angry and I don't speak for a while. Sometimes a whole day." Overwhelming. This is how Brian Brobbey (19 years old) is shown who, despite being one of the greatest promises of the Ajax youth academy, will continue his career outside of Amsterdam once his contract ends (next June 30). And not because the ajacied set does not like him, but because our protagonist has decided so. "It's a shame. We have done everything possible to continue, but he prefers to play for another team. This story tires me, but it is his right," said Overmars, sports director, regarding the forward's refusal to renew. A player with clear ideas.
Brobbey is a very powerful attacker. His 180 centimeters tall is accompanied by a huge muscle mass that makes the comparison with Lukaku mandatory. Although he has another role model: Didier Drogba. Heitinga, his coach at the subsidiary back in 2019, said he described it as follows: "He is the fastest in Ajax, he runs thirty meters in 3.7 seconds. He is 16 years old, 91 kilos and his body fat is low, he jumps with one leg more than Cristiano Ronaldo ". If they call him 'Brobbeast' (Bro-Beast) it is for something.
In the lower categories, he has shown his voracity (16 goals with Ajax B, 42 with the U19 and 26 with the U17) and has not been slow to transfer his hunger to the elite. Although Ten Haag knows that he will not be able to count on him once he finishes the course, he has started betting on him in the first team and this Thursday gave him his first great joy. And it is that Brobbey achieved the final 1-2 against Lille that closed the express comeback (the leader of the Ligue won 1-0 in 86 ') of the Amsterdammer team, thus putting the pass to the second round of Europe Face League. In total, he already has 3 goals and an assist with the majors. Some numbers achieved in just 145 minutes (spread over 7 games). That is, a goal every 48 minutes. The beast, knowing that its future is at stake, has freed itself ... Raiola will have a job
For this reason, it is understood that he will not be short of phone calls to answer to his agent, who is none other than Mino Raiola. A couple of weeks ago, the interest of RB Leipzig came from Germany, but it will only be the first in a long list that will try to get one of the biggest bargains on the market. Huge potential, like its size, and at zero cost. A cocktail that surely many greats want to try.
In the eye of the hurricane
Evidently, having said 'no' to the renovation opens many doors that Ajax's usually high financial claims for its young talents would have closed. But of course, his decision, in addition to not having liked the entity, has made him the object of the anger of the fans, who consider him a traitor and flood social networks with attacks and niceties towards him. In football, as in life, it never rains to everyone's liking ...
Photos from as.com