The nine failed Arsenal signings that would have changed history
Arsene Wenger revealed that he was about to sign Mbappé for the club. Now, the Daily Star remembers other stars who did not come to London for fringes.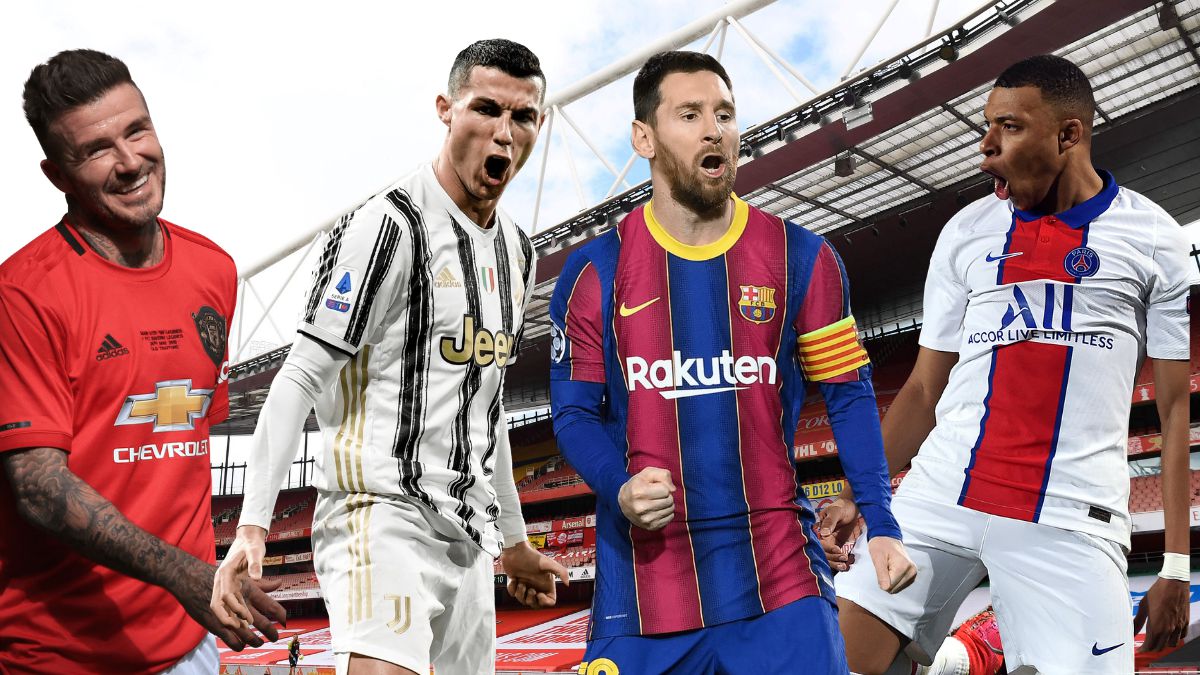 Can you imagine what would have happened if Real Madrid did not sign Cristiano Ronaldo? Would any of the subsequent Champions League have arrived? What if the sheikh had not bought PSG? Where would Neymar be? And Mbappé? In football, every little detail makes a difference and there are operations that turn out to be a failure and others that completely change the history of a club. Recently, Arsene Wenger revealed that he was about to sign Mbappé himself for Arsenal. What would become of the Gunners now? His arrival and growth could have caught the attention of other players and would have been a check on the dominance of Manchester City or Liverpool. A move that was not finally made. Since then, the London club wanders debating between Europa League or even lower positions and has taken a step back from other teammates of the 'Big 6'.
Following Wenger's words, the British newspaper Daily Star has brought to light others almost from Arsenal who, who knows, could have made them the reference team in England for decades. The medium reveals big names that were very close to landing at the Emirates, but that the classic fringes prevented it. Ozil or Alexis Sánchez arrived, but they were one step away from glory. Would the names below have failed? Or, on the contrary, would Arsenal have won the Champions League with them?Mbappé
The French star lived his first years of career in Monaco before making the leap to stardom. Wenger revealed that he came close to signing for Arsenal. So much so, that he was at home trying to convince him when Mbappé did not want to continue at his club. What's more, he was able to get to London for free. Finally, he opted to stay and go to Paris Saint Germain, where today he is one of the best players on the planet.Cristiano Ronaldo
The recent history of Real Madrid cannot be understood without the figure of Cristiano Ronaldo. The Portuguese star arrived at the Bernabéu in what was at that time the most expensive transfer in history. Time proved the investment right, since CR7 changed the history of the white club, with goalscoring figures for posterity and four Champions. Before all that, he spent his early years at Sporting de Portugal and from there he went to United. Prior to that step, he came close to choosing London over Manchester. Finally, it did not happen.Leo Messi
Yes, Leo Messi, who has spent his entire career at Barcelona and is considered one of the best players of all time, almost took the tickets to England. It was in 2003. His partner Cesc Fabregas, in view of not having too many opportunities, decided to leave. Arsenal put the same offer on the table to the Argentine, who was "tempted", according to Fabian Soldini. Months after rejecting the offer, he made his debut in the Barça shirt. The rest is history.David Beckham
Wenger and Beckham maintained a friendly relationship, which led the Englishman to train several times with Arsenal in order not to lose shape. Although it is true that his arrival was planned for years in which he had already passed his best level, the truth is that the marketing factor and the quality of the '23' would have driven the club to a higher level. In 2009, they couldn't afford it. Subsequently, they had the position covered enough to make an economic effort of such height. What could be and was not.
Yaya Touré
He does not respond to a star profile, but the Ivorian coast is the player that every coach wants to have on his team. At the age of 20, he was on trial at Arsenal, even playing a preseason friendly. By then he played as a second striker. Wenger disliked her role, calling it "completely normal." At Barça and Manchester City, he established himself as a total and indisputable footballer in the conquest of titles at the local and European level.
Gianluigi Buffon
It has rained since Arsenal knocked on the door of one of the best goalkeepers ever. By then he was 23 years old and had not yet left Parma. The Gunner scouts saw his potential and tried to get him to move to England. The same goalkeeper rejected it and decided to sign for Juventus. Almost 700 starts and ten Serie A show that his decision was correct. How far would your legend have come in London?N'Golo Kanté
The historic 2015-16 Premier League with champion Leicester aroused the interest of dozens of teams for the footballers who were born there. One of them, of course, is N'Golo Kanté. After winning the title, his club had no choice but to thank his efforts and let him go. Arsenal were in the fight. The high claims of the French media agent made the entity discard his arrival and bet on Xhaka. Chelsea enjoyed and continues to do so from the off-road vehicle at its core.
Thomas Lemar
A recent name. Lemar was determined to leave Atlético de Madrid, after a dark stage. He was signed as a star, but did not convince Simeone. Arsenal tried and even offered, always according to the Daily Star, an exchange for Alexandre Lacazette. The rojiblanca board said no. To this day, the Frenchman has become a fundamental footballer for his coach, with a more creative work, embedded in the core. Would you have reached that level in the Emirates?Thiago Alcantara
From this same summer. The Spanish-Brazilian midfielder refused to continue at the powerful Bayern Munich and embark on a new professional adventure. Of course, there was no shortage of offers. One of them was from Arsenal, but Thiago was able to handle the core of an aspiring to everything. He chose Liverpool and now many voices point to his poor performance. There is still time to turn the situation around.
Photos from as.com