The new McLaren Mercedes approves with note the theoretical
"On paper it seems that we are stronger, but we will not know until the tests", says Andreas Seidl who confirms that there is no delay with the MCL35M.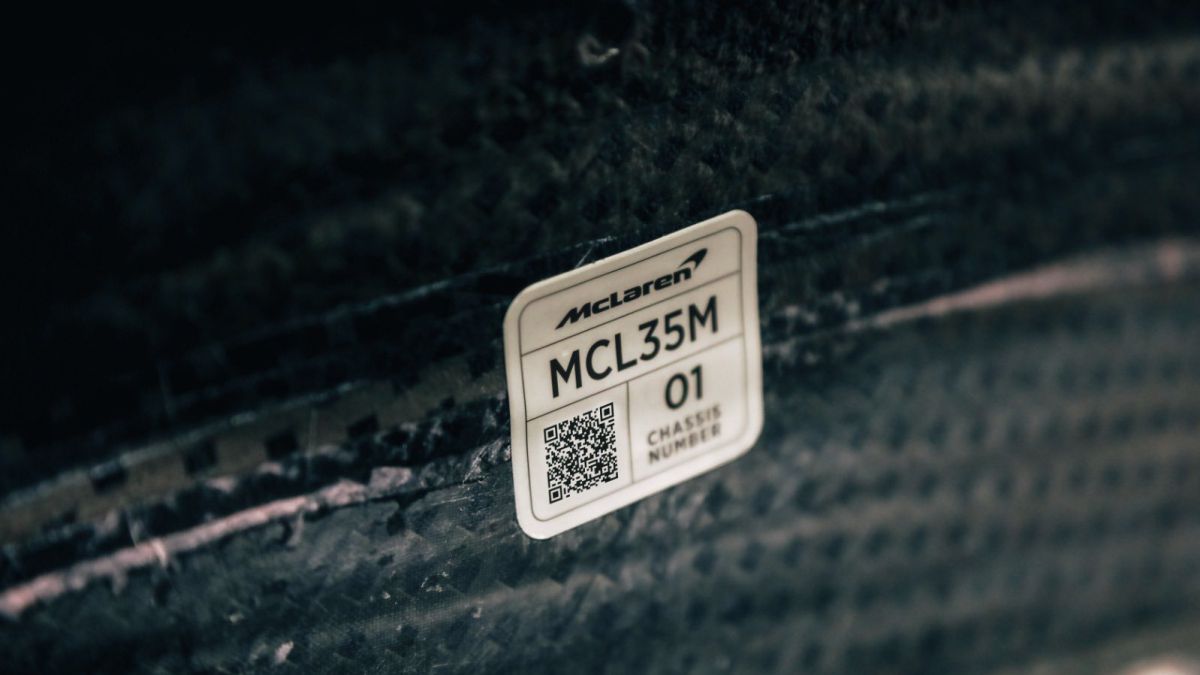 All in order. The open heart surgery that McLaren technicians are performing this winter on the rear end and gearbox of the MCL35 that Carlos Sainz and Lando Norris drove last season to adapt them to the architecture of the Mercedes power unit continues to take steps forward. Southeastern Britain.
"We are within the established deadlines. On paper it seems that we are stronger, but we will not know until the tests", says Andreas Seidl about the first references that the new papaya orange car of Daniel Ricciardo and Norris has thrown in the CFD and Toyota Wind Tunnel in Cologne (Germany)
A performance that the department led by James Key is trying to increase to forced marches every week in Woking before packing their bags in mid-March and traveling to Sakhir, Bahrain, where their division will only have three days (March 12-14) to fine-tune the car before the first round of the 2021 Formula 1 World Championship: "We would have liked to start earlier than we did, because it was not as soon as we wanted, but I think we have caught up. We are in the process of make up for lost downforce, because it was a pretty big loss. Changes to the flat bottom, compared to the side profile, will be pretty obvious on the 2021 car; the little diffuser, the rear brake lugs ... All of that. it influences the complex aerodynamics around the rear tire. It's about trying to get the load back as well as possible and we're making progress every week, but there is still work to be done. "McLaren thanks Mercedes for help
McLaren technical director points out on the official championship page that one of their main goals they are trying to achieve is to improve the balance and consistency of the British machine in slow corner: "I think our strengths have It was frequently the high-speed corners. Certainly, from the beginning of the season, we were very competitive in the medium and high-speed corners. Braking in the straight has also been another of our strengths, which has benefited us on some circuits , like Austria for example. I think in terms of weak points, we still have to improve a bit at low speed. It wasn't as bad as in 2019, and that was one of the big advances: trying to improve balance and consistency. that we had on certain types of slow speed curves ".
Likewise, Key confirms that they are also developing new concepts to minimize the negative effect that the MCL35 suffered when a strong gust of wind was blowing on a track: "In some conditions, the car did not perform as well as we would like, and that was It occurs in some weather situations or some grip situations, which we can see in the data. We have to understand it, but it is not that it will be solved overnight. So that is what we are really dealing with. I think if we can solve Some of that, we will have a more consistent car from race to race. All cars, of course, suffer from it. Our drivers have said that they have seen the cars in front block and have problems also when there is wind, so I think It affects everyone. But possibly on some occasions, when it has been in the wrong direction or has affected a certain curve in a certain way, it has had a worse effect on us. "444 444The MCL35M already roars at the Woking factory
It's a winter classic. McLaren was the first team to start the engine that will power the MCL35M this year, with the team's staff very vigilant and attentive, and the second to announce its presentation date after Alfa Romeo. The first McLaren to use a Mercedes powerplant again seven years after this successful marriage broke up will see the light of day on Monday, February 15 at 8:00 p.m. PDT.
"The interaction with Mercedes is fantastic, they gave us a lot of support because they took into account that we had tight deadlines. We have worked with them very effectively over the last few months. I think we are where we expected in terms of maturity of the engine installation and of the pieces that we are already manufacturing for the 2021 season, "says James Key about the relationship with the seven-time champions.
Photos from as.com