The MotoE 2021 grid: Torres, Herrera, Hernández ...
A total of eighteen riders will form the electric grid, including four Spaniards with the current champion and the only woman, and the Colombian.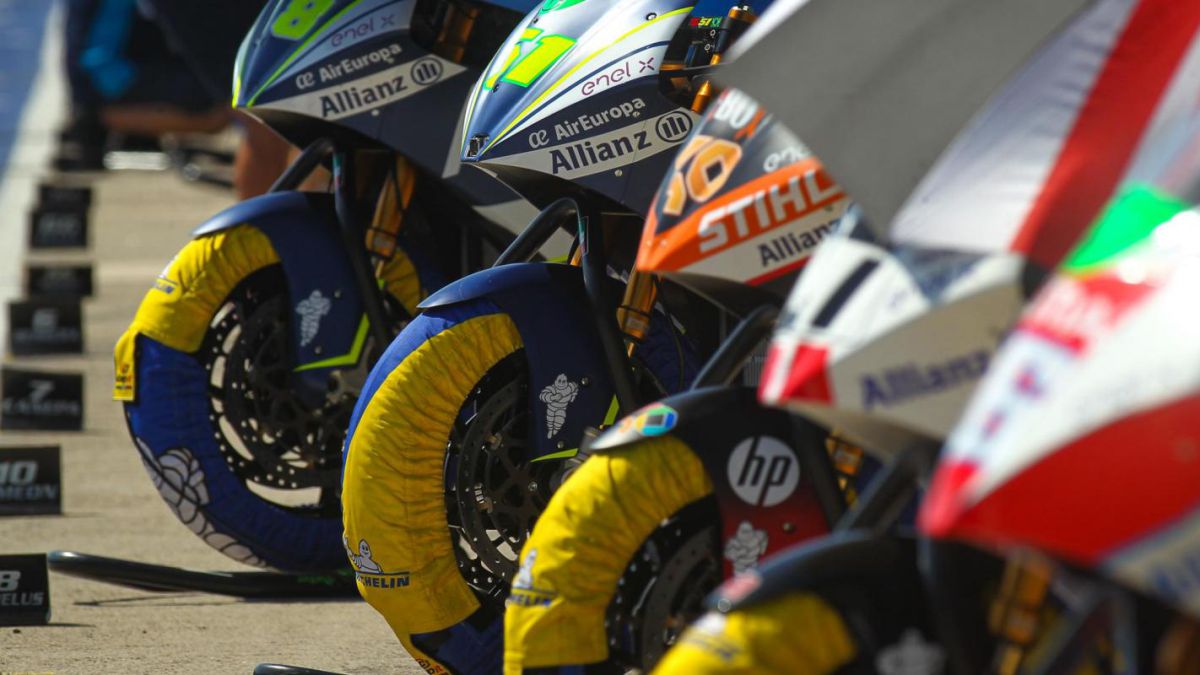 A total of eighteen riders, including four Spaniards and the Colombian Yonny Hernández, will occupy the starting formations of the scoring events for the World Cup of electric motorcycles, MotoE, which will be played in unison with some of the races of the world championship by MotoGP.
The current champion of the competition, the Spanish Jordi Torres will defend the title against the rest of the rivals, of up to ten different nationalities and among which is the only female in the competition, María Herrera, as well as Fermín Aldeguer, his partner in the team owned by Jorge Martínez "Aspar", and Miguel Pons, from the LCR team. The list also highlights the 2019 winner and 2020 runner-up, the Italian Matteo Ferrari, as well as the third overall, the Swiss Dominique Aegerter, while the Brazilian Eric Granado changes teams and goes to One Energy Racing. The popular Colombian rider Yonny Hernández joins the Octo Pramac MotoE and in the team of the two-time 250cc world champion, the Spanish Sito Pons, the name of the second rider in the squad remains to be confirmed. List of registered riders for MotoE
. Lukas Tulovic (Ale / Tech3 E-Racing)
6. María Herrera (Openbank Aspar)
9. Andrea Mantovani (Ita / Gresini MotoE)
11. Matteo Ferrari (Ita / Gresini MotoE)
14. André Pires (By / Avintia Esponsorama Racing)
18. Xavier Cardelús (And / Avintia Esponsorama Racing)
21. Kevin Zannoni (Ita / LCR E-Team)
19. Corentin Perolari (Fra / Tech3 E-Racing)
27. Mattia Casadei (Ita / Ongetta SIC58 Squadracorse)
40. Jordi Torres (Pons Racing)
51. Eric Granado (Bra / One Energy Racing)
54. Fermín Aldeguer (Openbank Aspar)
61. Alessandro Zaccone (Ita / Octo Pramac MotoE)
68. Yonny Hernández (Col / Octo Pramac MotoE)
71. Miquel Pons (LCR E-Team)
77. Domonique Aegerter (Sui / Dynavolt Intact GP)
78. Hikari Okubo (Jap / Avant Ajo MotoE)
* Pending second place Pons Racing 40.
Photos from as.com