The most 'Frenchified' Bayern
The Bavarians have bet more on French talent. The last, Upamecano. There were previous failures. The way forward: Ribery, Lizarazu, Sagnol ...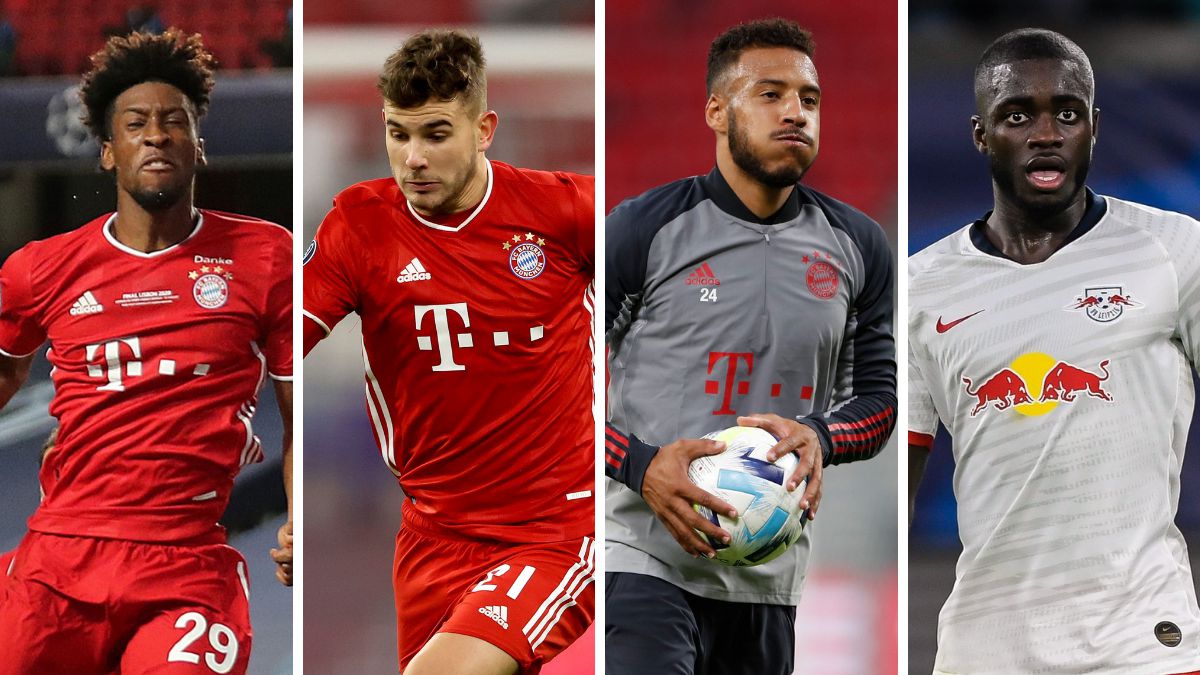 Bayern Munich has always known how to use its capital to attract the best talent. With few exceptions, it had two main routes of arrival: from its quarry or from the rest of the Bundesliga, a market that they have practically copied and in which they compete, although not face to face, with Borussia Dortmund and the newcomer, RB Leizpig. The other two are large way stations and Bayern, a final destination.
With a less and more recent history marked mostly by German players, Bayern are 'reversing' the trend and have filled their ranks with French talent.
El Hexágono football is experiencing a great moment at an absolute level (current runners-up in Europe and the world) and also at a training level. The talent does not stop emerging among the clubs in Ligue 1, which is becoming a great exporter to the rest of the big clubs in Europe at quite competitive prices.
Thus, Bayern has been gathering players until they become 'French'. With the latest announced arrival of Dayot Upamecano, Bayern will join seven French squad with Nianzou, Lucas Hernández, Pavard, Bouna Sarr, Tolisso and Kingsley Coman. A clan that could have a 'half' incorporation with Leroy Sané, a Senegalese father with a French passport that grants him dual citizenship.
The Ligue 1 brand except Lucas
All French but only Lucas has been the only one to never go through any team from his country. Born in Madrid and raised in football at Atlético, he confirmed himself in the elite with Simeone and left for Germany for 80 million euros.
The rest, all went through different clubs. Tanguy Nianzu came free from the Paris Saint-Germain quarry, Pavard shone at Lille although he made the jump to Bayern from Stuttgart. Bouna Sarr jumped from Lyon, Metz and Marseille before reaching Bavaria. Tolisso also departed from Gerland. Coman, like his defensive partner Nianzu, is also a product of the Paris Saint-Germain academy and was also caught free by another giant in the absence of opportunities. In this case it was Juventus. The Bianconeri ended up selling it to Bayern for 21 million after several transfers. In a career marked by injuries, the Frenchman was decisive in getting the last Champions League, thus varying his luck. It was precisely against Paris Saint-Germain that he let him go.
A legacy to follow
Although Bayern has never had so many French in the squad, it has had players from soccer from the neighboring country (it also borders Germany) who have marked its history. Papin, the 1991 Ballon d'Or, had a more than discreet step through Bavaria (40 games, six goals) but other compatriots entered among the full-fledged legends such as Lizarazu, Willy Sagnol or Ribery, as a more recent example.
The first came in 1997 from Athletic and became a permanent fixture on the side until 2004. In 2005 he returned from Marseille to retire in Bavaria. Bixente coincided in a golden age for Bayern with Sagnol, who arrived in 2000 from Monaco and continued until 2009, when he hung up his boots. The Saint-Ettiene man even became a coach for a day (2-2 against Hertha Berlin in 2017) .
Ribery is the latest and most successful case. The Frenchman, who was able to arrive in Madrid that summer of 2007, ended up in Bavaria where he closed his stage in 2019 with a Champions League, nine Bundesligas, six Cups, four German Super Cups, a Club World Cup and a European Super Cup. His partnership with Robben took the Reds to the top. Now, he faces his last bars at Fiorentina. Your compatriots have examples to follow.
Photos from as.com