The McLaren mutates to a Mercedes
The Ricciardo and Norris MCL35M incorporates many elements reminiscent of silver arrows: "On paper we seem to be stronger."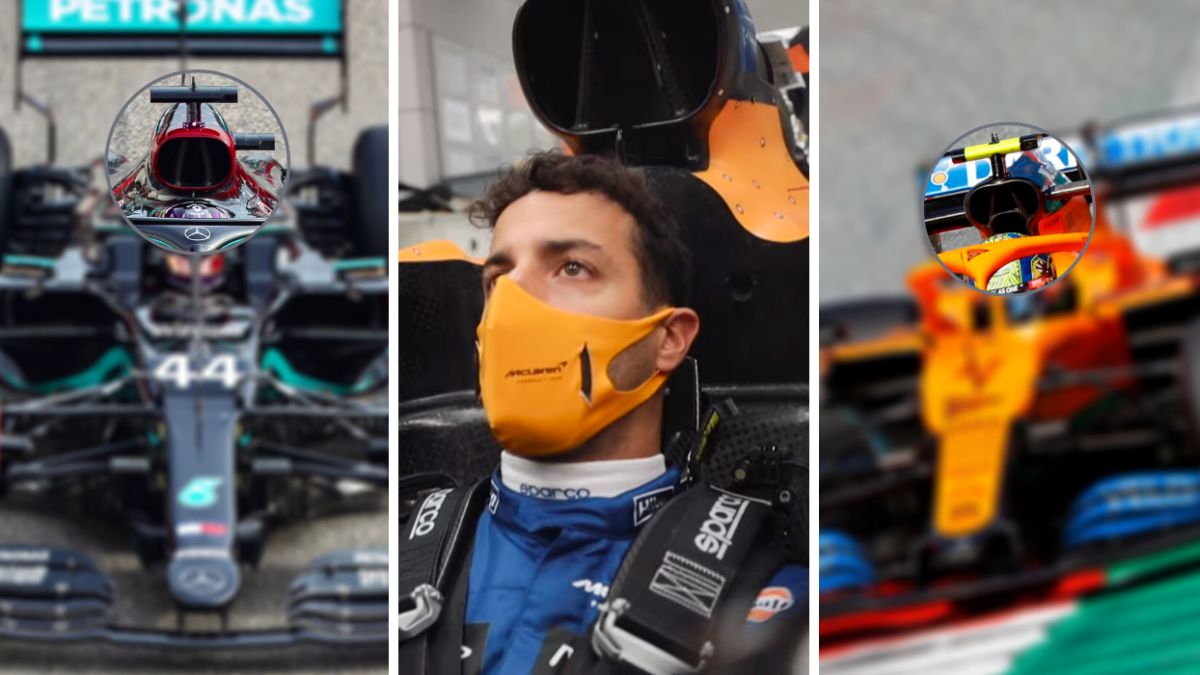 Last touches before the big ceremony. This is how you could summarize the roadmap that McLaren is running this week at its Woking factory. Next Monday, February 15 at 8:00 p.m. PDT, Lando Norris and Daniel Ricciardo will present the MCL35M, the first single-seater with a Mercedes power unit integrated into its chassis after seven years of divorce in the competition.
A car to try to take another step forward and consolidate the leadership of the British formation in the middle area of the grid that has suffered significant changes in the rear part and gearbox this winter due to the architecture of the Brixworth (United Kingdom) engine although there will be other areas of the machine that will also look different in 10 days. Like, for example, the airbox (air manifold for the engine) .
The MCL35 is presented on February 15 at 8:00 p.m. PST
In the last chapter of the 'McLaren Unboxed' saga that deals with Ricciardo's first visit to the building located in the southeast of the United Kingdom, it is observed how this element presents the same sketch that have been equipping silver arrows for several seasons during the manufacturing process of the Australian pilot's seat.
With a size similar to the one worn by the MCL35 that suggests that the new papaya orange will keep its ashen pontoons released last year in its challenge to prioritize the efficiency of the car after the serious drag problems (reduce drag) suffered in 2018 , in 2021 this part will have three divisions instead of four when channeling the air flow that must reach the piston lines of the German power unit.
McLaren seeks to get closer to the podiums in the World Championship F1
An evolution that continues the line of work that James Key's department inaugurated at the end of August at the 2020 Belgian GP. At last year's meeting at Spa-Francorchamps, McLaren engineers released new bargeboard (aerodynamic contributor) and side deflectors very similar to those of the Mercedes, improvements that continued two appointments later at the 2020 Tuscan GP with the debut of a new nose, much smaller and rounded with a cape underneath, which also bore a strong resemblance to its counterpart in W11.
"On paper it seems that we are stronger, but we won't know until the tests," revealed Andreas Seidl earlier this week about the first references that Lando Norris and Daniel Ricciardo's new machine had thrown in the Woking CFD and Toyota wind tunnel in Cologne (Germany). On Friday, March 12, in Sakhir (Bahrain), the first response.
Photos from as.com