The losses of Hermoso and Trippier hurt Atlético de Madrid
The central is waiting to give negative to return. They have lost three of the last four games. Neither Felipe nor Vrsaljko are well.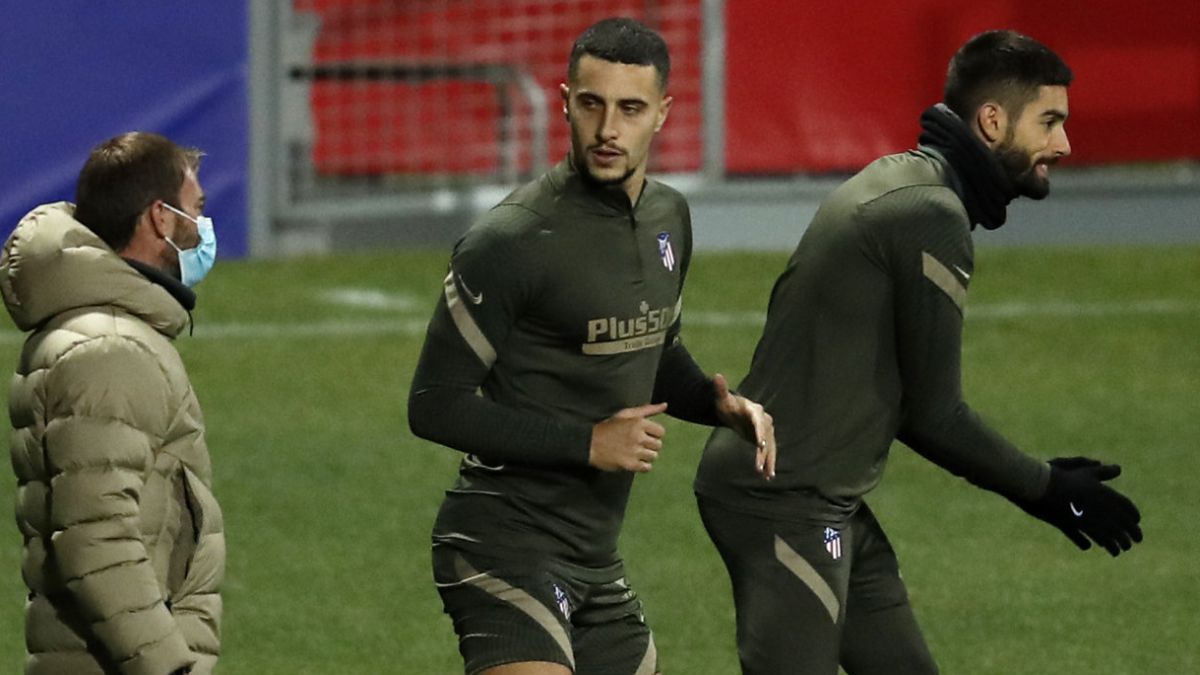 Atlético is going through the most fragile defensive moment of the season. Four consecutive days of the League fitting in, in the last two twice, and that against Celta it was difficult for the victory to escape in the last minute. The rojiblanco team had only started once with the score against in the first 16 games in the league, in the derby against Real Madrid where they ended up losing 2-0. But in these last four games he has had to come back in three, conceding the same goals as in the entire previous season.
Against Eibar (1-2) and Valencia with success (3-1), and against Celta without the final prize because of Ferreyra's goal. A slump over Oblak's goal that coincides with the absence of a Mario Hermoso who had adapted perfectly behind three centrals. Shifted to the left, he was the player who was able to get the ball played and who best managed to get out towards his natural leg and stop the rival attacks. The Madrilenian was killed in Ipurua due to a sprain and has missed the duels against Cádiz and Celta due to coronavirus.
Now he is waiting to test negative in the next tests to join the group and participate with the team again. In his absence, Felipe has occupied the left profile of the defense, but he has not been successful at all. With a changed leg, he suffers a lot leaving the site, with meters behind him he commits unnecessary fouls and against Celta he had to be substituted at half-time to avoid being sent off. In Cádiz, Cholo moved Felipe's position with Giménez, but the Uruguayan, who is used to playing outlined on the left in a four-sided defense, is not comfortable on the line of three on that side either.
Hermoso has been gaining prominence this season until it ends up being a basic piece in this new system, where without it it loses part of its essence, closing with three. He is the most different center-back of the four, and the only left-handed man. Whether it can be in Granada will depend on its evolution. The one who will surely continue without being able to do so is Trippier, who continues to cross out the days to play again. Sanctioned until the end of February, the loss of English has also opened a hole in the right wing. Simeone is doing tests to cover it, placing Llorente there, previously Carrasco, Vrsaljko and even Giménez. But the Croatian is not in good shape and Llorente loses many of his characteristics there, although he always complies.
Global problems in defense that are not only due to absences, but where casualties are putting their finger on the wound. If the former Espanyol center back returns this weekend it will be great news for Simeone. Cholo indicated that "the numbers are there to look at and worry. They are scoring us quite a few goals in these last games, four in a row and we will have to improve in an important facet of the team that is not so firm right now." Part of recovering that solvency can come with the return of a Handsome who started the course with a secondary role and has made a molded hole for him, where he is lamenting his absence. To see Trippier again, we will have to wait a few more weeks.

Photos from as.com