The insults and threats that Djené has received after injuring Ocampos
Some fans are taking the law on their own by leaving unfortunate comments on the player's social networks.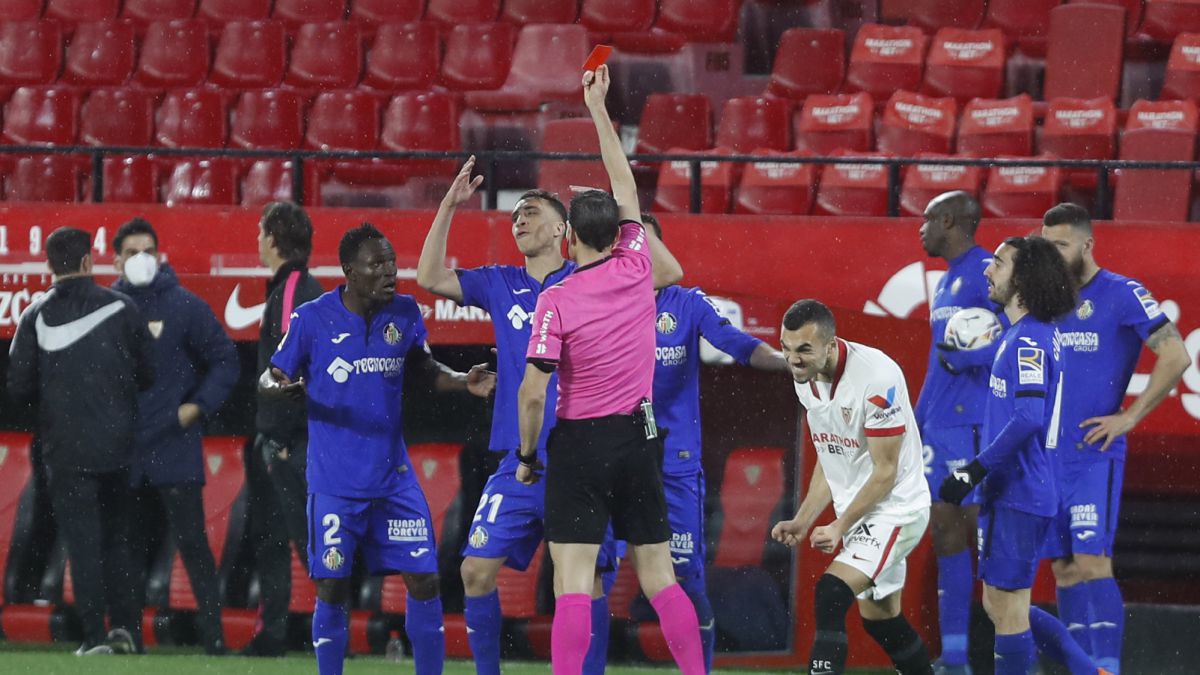 The entrance from Djené to Lucas Ocampos is bringing a lot of queue. The dangerous foul that the Azulón footballer made unleashed a fight between Lopetegui and Bordalás for which the two ended up being expelled and will fulfill, in the case of Bordalás, he already did it against Madrid, a penalty match. For its part, the Competition Committee sanctioned the player with two matches for "violence-suspension".
But the one imposed by the Committee under the Disciplinary Code is not the only punishment that the defense is receiving but that multiple fans are taking the law into his own hands and threatening the player on their social networks. This unfortunate behavior was already denounced yesterday by José Bordalás after the game against Real Madrid, "in fact Djené did not know if he was sanctioned or not until today. He asked to go home because he said they were killing him on social networks, he was hurt, it seemed that he had committed a crime. "
"Criminal", "they shouldn't stop you from playing football", "butcher", "clown", "your dead", are some of the unfortunate comments the player is receiving on his Instagram account. The player would be very affected, especially because according to information from Jugones, he did call Ocampos to worry about his condition.
Let us remember that despite the initial pessimism, the sevillista "only" suffers a "grade II sprain of the anterior syndesmosis and the calcaneal peroneal ligament of the left ankle", a much better diagnosis than expected.
Photos from as.com