The ICU maintains the health protocols for 2021
Two negative PCR tests will be required before each UCI World Tour, UCI Women's World Tour and UCI Pro Series event, for men and women.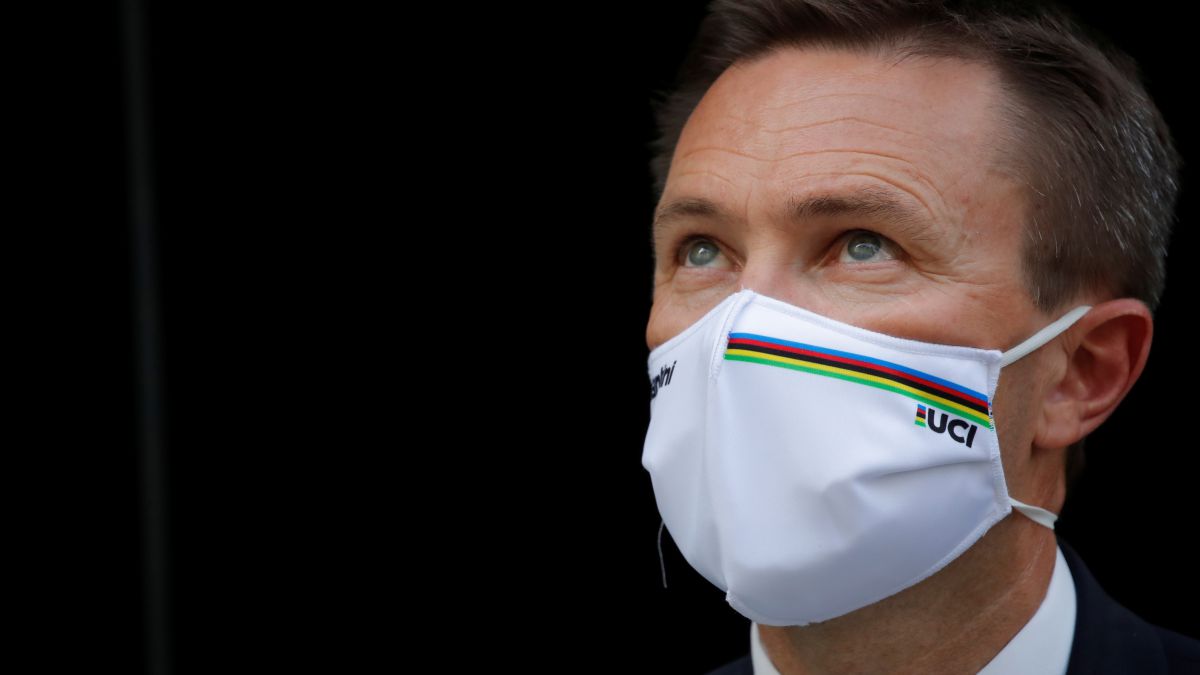 The UCI has decided to maintain the health protocols in relation to the Covid-19 pandemic for the 2021 calendar road cycling tests. In a document prepared by the team of the UCI medical director, Professor Xavier Bigard, has decided to return to the main lines of the 2020 protocol, making adaptations related to the evolution of the international health context, marked in particular by vaccines and the new characteristics of the pandemic (virus mutations and rapid spread of variants) .
The UCI notes that the provisions of the updated protocol are subordinate to current local and national laws and measures, and are applied with priority to teams (athletes and supervision), and will be updated rapidly according to the development of the global epidemiological situation the evolution of scientific knowledge.
Currently, the circulation of variants of the coronavirus has led the UCI and its partners to reiterate the crucial importance of individual prevention measures, the most effective strategy to protect against the risk of infection. This preliminary observation is essential to remember that no relaxation can be allowed in the strict application of the rules. For example, the importance of checking the filtration and breathability properties of masks, as well as the correct way to wear them, is recalled.
The UCI and its partners are closely monitoring vaccine development, but vaccine strategies currently in use in many countries fail to retain high-performance athletes among priority populations. Furthermore, no scientific data is currently available on reducing transmission of the virus by vaccinated people. That's why the team's bubble protection goals lead to maintaining PCR testing for all bubble members, including those who could have benefited from a COVID vaccine.
The members of the UCI management group recall that the PCR method is the one required by countries to enter their territory. The same sanitary conditions to enter the bubbles (two negative PCR tests before each UCI World Tour, UCI Women's World Tour and UCI Pro Series, men and women) are therefore required for cyclists and support staff team.
UCI President David Lappartient expressed optimism about progress in the fight against coronavirus. "With vaccines we can expect a gradual return to life closer to normal soon. However, since athletes and young adults are not vaccinated as a priority by governments, we have decided to maintain a high level of control. , similar to last year, in the interest of all parties. " "In 2020 cycling showed that it knows how to organize big events during a pandemic, thanks in particular to an exemplary spirit of unity on the part of all parties involved."

Photos from as.com