"In the Gamoniteiro you can make more differences than in the Angliru"
Pedro Delgado and Ángel Madrazo (Burgos-BH) analyzed for AS the most striking climb of the route of La Vuelta 2021.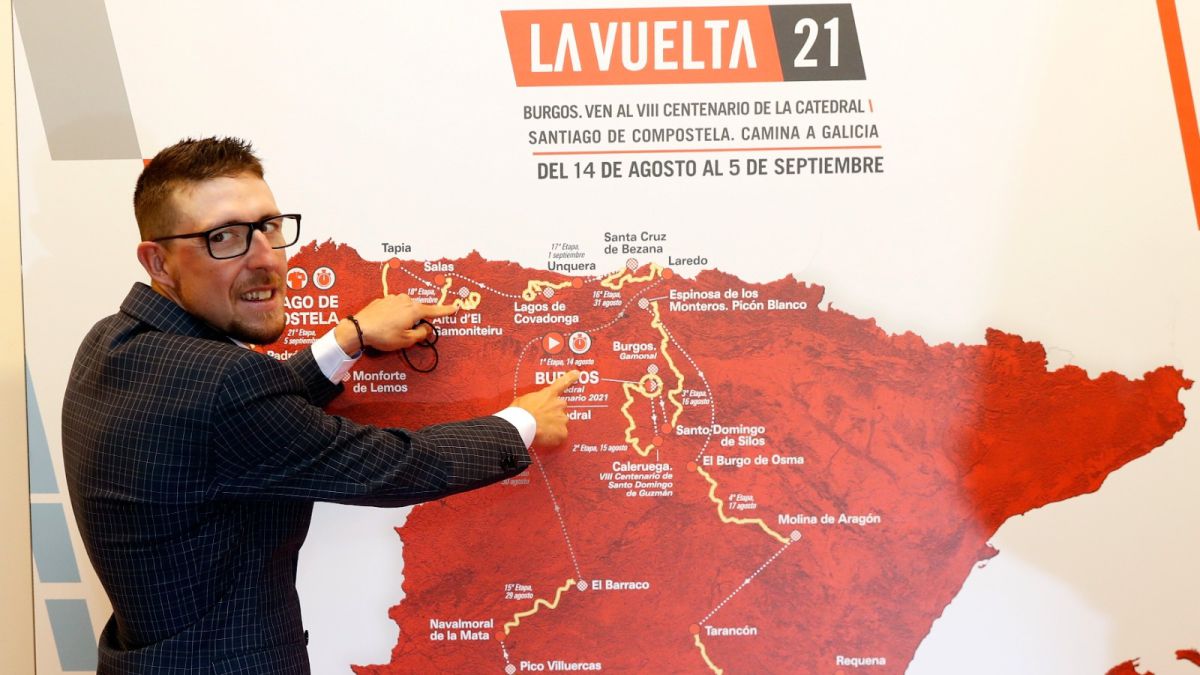 One of the most striking ports on the route of La Vuelta 2021 is the Asturian Gamoniteiro, a peak that Pedro Delgado and Ángel Madrazo have recognized in a video that was shown during the presentation of the Spanish round. The two protagonists agreed that it is an ascent in which differences can be marked between the favorites, "even more than in Angliru", they agreed, for making the comparison with another peak of the Sierra del Aramo.
"The Gamoniteiro does not have those ramps above 20%, but it remains at 10% and 12% constantly. That encourages the movements in this modern cycling so measured", explains Delgado. "There is a moment, at the crossroads where you go from La Cobertoria to the final section, in which, as a favorite goes down, it can be quite long. They are very steep sections with very rough cement", says Madrazo, who was representing Burgos-BH in the act that was held in the capital of Burgos.
For Delgado, if La Vuelta manages to overcome the problem that the infrastructure will pose ("there is very little room up there, Angliru is a football field next to this"), it is an ascent that can be marked in red . "It has the potential to be mythologized, as happened with Lagos de Covadonga in my time or later with Angliru. It will depend on what happens in the race. If a lot happens and a great show is seen, it can become an important climb for La Vuelta ".
Photos from as.com