The first in the US: Cuban leaves the Mavericks without the anthem
The owner decided that it would not be played at the team's home matches. "If you are going to complain, complain to your boss," he posted on social media in the summer.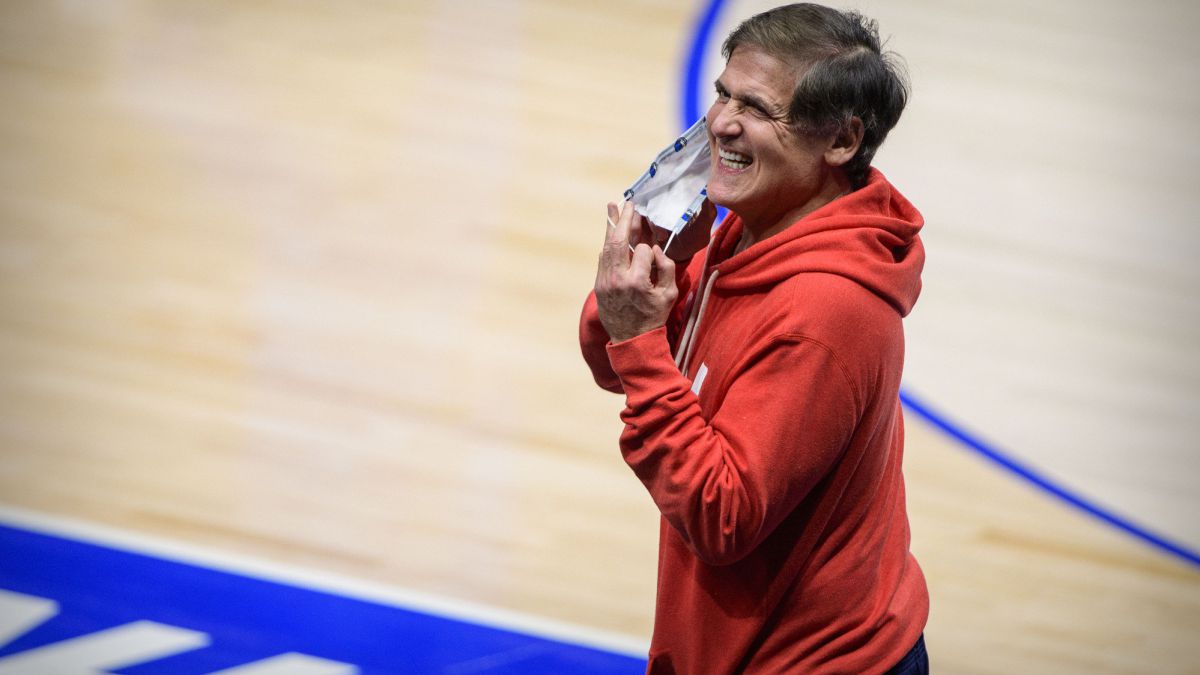 Until now, and it may be the most striking of all (and surely significant as well), no one had noticed. Monday's game against the Timberwolves was the Mavericks' thirteenth at the American Airlines Center in Dallas. Two of preseason, eleven (for now poor 4-7) of regular season. It was also the first with a limited number of fans in the stands. And it was the first in which someone noticed a small detail: there was no American anthem before the initial jump. It was Tim Cato, from The Athletic, who was able to corroborate that it is a personal decision of Mark Cuban, owner of the Texas franchise, that there has been no external or internal publicity (team workers had not noticed it either) and that Cuban did not has wanted to give more explanations for now.
It is, in any case, the first professional franchise to put aside the Star Splanged Banner before the action. All, including NASCAR, scrupulously respect protocols that include the national anthem, a workhorse in recent times due to the protests of many athletes, who have knelt during their performance to draw attention to social inequality and systemic racism perpetuated in the United States.
In the summer, at the height of social tension of the Trump era, the NBA rebooted in Florida with the franchises kneeling during the anthem. Then Mark Cuban assured that he supported the protest of his Mavs, that he would join her and left a message on social networks that can explain his attitude for this new season: "The policies related to the anthem have gotten out of control in the US. you want to complain, complain to your boss and ask him why he doesn't play the anthem every day when you start working. "
The NBA has not ruled because it ensures that the exceptional nature of this season, organized in the midst of the pandemic, makes each franchise free to act as it sees fit during the pre-game. And Brad Townsend of the Dallas Morning News brings a bit of historical context: For their first 16 years of life, the Mavericks didn't play the anthem either, opting instead for God Bless America. The rest of the franchises do keep this course, almost always recorded on audio or video.
Photos from as.com