The Esponsorama opens the parade
Raúl Romero's team is the first to show up with his two rookie riders, Marini and Bastianini, as well as those from Moto3 and MotoE.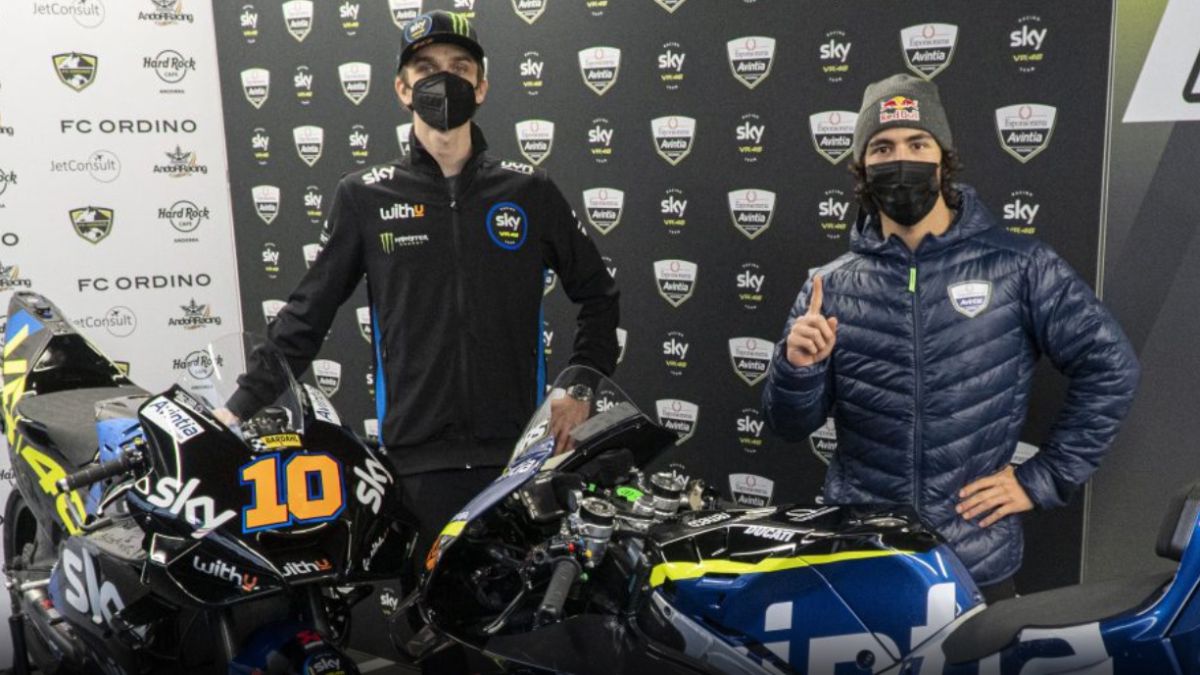 February, in the motor world, is synonymous with presentations. After working on his new machines during the winter and before riding them in tests, it is time to show them to the public. And the first to do so was Raúl Romero's Avintia Esponsorama Racing in Andorra with the bikes with which their riders will race this season, especially the two MotoGP Ducati with which Luca Marini and Enea Bastianini will make the leap to the premier category. , the first, wearing the colors of his brother's academy, can't wait to "start" .
"It has been difficult to wait all these months without power, I have spent the whole winter thinking about what the first day of testing would be like. I am training very hard to be physically and mentally ready. There will be many things to learn and discover, I will work concentrated to grow and adapt to the new category as quickly as possible and get better and better results. Although at the same time I want to enjoy my first year in MotoGP ", says Rossi's brother who will wear the black of the Sky VR46.
"It will be a special moment in my life. I would like to thank Ducati and the Sky Racing Team VR46 for their trust, I hope I can return it", he adds, and his partner is just as excited: "I still couldn't say what I expect from this season It is an important change with a completely new bike for me, I would like to be fast, but obviously I will have to keep growing throughout the year. The first races will not be easy, although I hope to get good results as soon as possible. "
A complete squad
Marini and Bastianini were accompanied by the riders that the training will have this year in Moto 3, Nicollo Antonelli ("I hope to give my best in all races, 200% of me, I want to obtain the best results for myself and for the team ") and Carlos Tatay (" I am preparing this season with great enthusiasm, it will be my second year in the World Championship so I have to take another step "), in addition to MotoE, André Pires (" It is a dream come true that makes me very happy) and Xavi Cardelus ("After last year in MotoE I have learned a lot").
Photos from as.com