The engine turns over with Alonso
Carlos Sainz, McLaren, Romain Grosjean or Marc Gené are some of the characters who have wished the Asturian a quick recovery.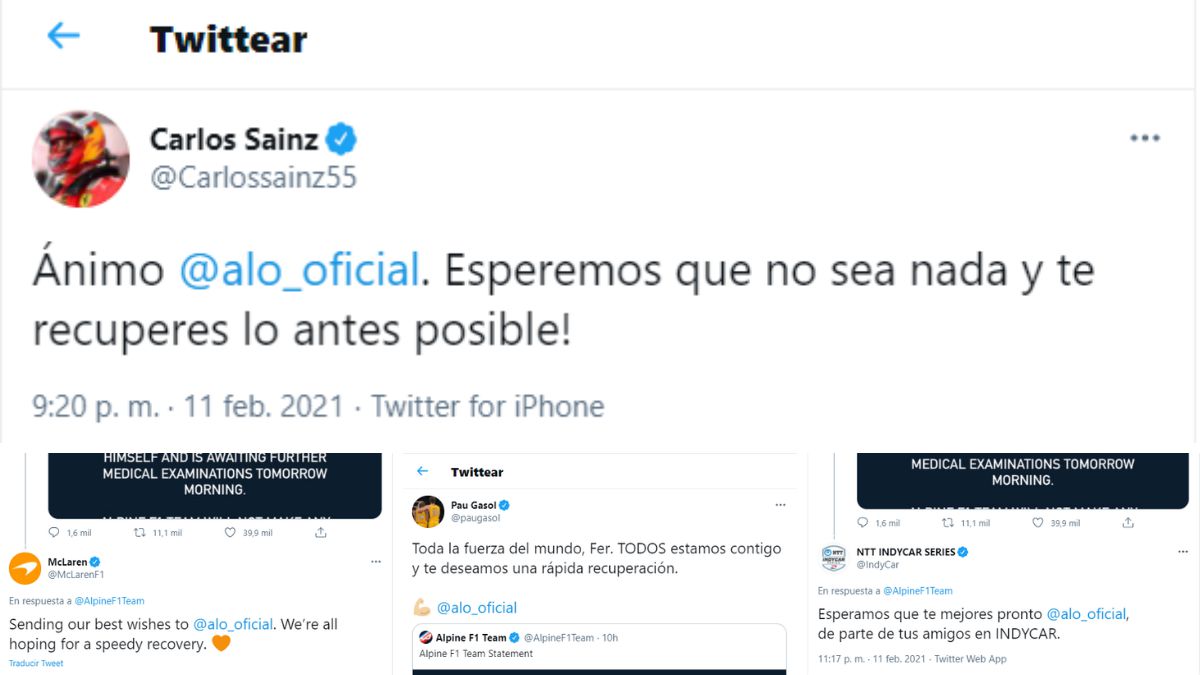 "Alpine F1 Team confirms that Fernando Alonso was involved in an accident while training with the bicycle in Switzerland. Fernando is conscious and well and is awaiting further medical examinations on Friday morning." With this brief statement released, Alpine F1 Team confirmed that Fernando Alonso had been hit by a vehicle this Thursday afternoon in Viganello (Lugano, Switzerland) near his residence in an urban area and in front of a supermarket.
A mishap where the worst part of the blow has affected the jaw and teeth of the Spanish pilot, injuries that are not ruled out that may require some type of intervention in Bern (Switzerland) in the next few hours, which has caused a wave of messages from encouragement and good wishes to Fernando inside the Formula 1 paddock. And also beyond the limits of the Great Circus.The jaw and teeth, the most affected areas
"Courage Alonso. Let's hope it's nothing and you recover as soon as possible", "Get well soon", All the strength in the world, Fer. We are ALL with you and we wish you a quick recovery or "We hope you get better soon from your friends in the IndyCar" are some of the most outstanding notes that Carlos Sainz, McLaren, Pau Gasol or Marc Gené have written through their networks social to send their support to the Asturian in these hard times.
It should be noted that the two-time champion was finishing his physical preparation before packing his bags and heading to Sakhir (Bahrain), where he will only have a day and a half (March 12-14) to refine the A521 before the first round of the World Cup. of Formula 1 2021 in the country of the Persian Gulf (March 28). An evolution of a car with which Daniel Ricciardo and Esteban Ocon were able to get on the podium three times last season. An objective that Fernando Alonso will pursue before facing the challenge of adapting to the new generation of cars that will reach the championship in 2022, although beforehand it is time to recover 100% from this setback.
Photos from as.com