The Endesa League resists
The ACB has only postponed 14% of its matches. Real Madrid receives UCAM Murcia on Tuesday, which was 27 days without playing for COVID-19.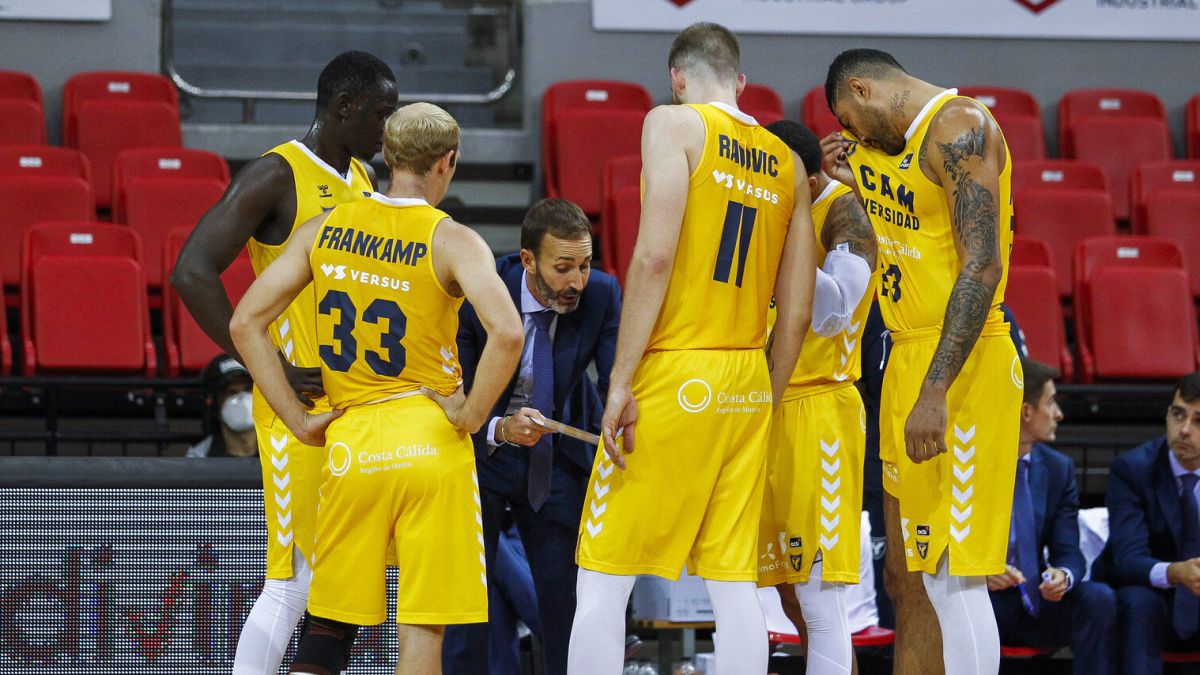 In season II of the pandemic, the Endesa League continues to burn stages despite the difficulties, perhaps at this point the least strange thing is that the competition is odd, with 19 clubs, and that every weekend one must rest. Qualifying and lame days due to postponements are our daily bread, although the outlook is better than what was sensed in October. One week away from the Cup, the ACB has held 86% of its matches unchanged, that is, 170 of the 198 scheduled until Tuesday.
Only 28 could not be celebrated on the day and time set, and not all due to the coronavirus. The storm Filomena postponed two duels and another was due to the unavailability of the pavilion. So far, COVID-19 has caused 23 postponed games, 19 relocated away from their corresponding days and 4 that could be played on the same weekend or on Monday. And always giving priority to sanitary prudence. The suspension of Gran Canaria-Madrid from the first round forced in turn to relocate another two games in different weeks.
The postponements have compressed the schedule, affecting teams playing in Europe when trying to catch up. As in the case of Real Madrid, which again faces a week with three games. Tonight (8:30 p.m., Movistar Deportes) receives UCAM Murcia, which suffered a coronavirus outbreak that ended its options to qualify for the Cup after spending 27 blank days (between December 27 and January 23). Today's will be his fourth match in the last ten days (he fell against Burgos, Manresa and, last Sunday, Barça). He has also just lost DiLeo through injury and his replacement, James Webb III, can make his debut today if his transfer is completed.
From the stoppage to the maximum requirement every two or three days. MoraBanc Andorra was in a similar situation between October and November (23 days without playing), while Joventut and San Pablo Burgos also exceeded two weeks at that time. For its part, Monbus Obradoiro returned to action last Saturday with a win against Retabet Bilbao after 34 days. And 36 will have been Movistar Estudiantes if they play this Wednesday against Zaragoza. The schoolboys lost to Tenerife on December 29 and their next five games have since been postponed. Tomorrow, the expected return with the incentive of Barea and on Sunday, Madrid.
The whites still do not have Laprovittola (positive) and Carroll (sprained ankle) and their physical and mental wear is very evident. Against Panathinaikos, Alba Berlin and Herbalife Gran Canaria suffered in the final stage when shortly before they seemed to have channeled victory. And after UCAM, on Friday Baskonia in the Euroleague and then the derby and the Cup.
Photos from as.com