The 'Niño de la Play' becomes president of Marseille
Pablo Longoria has spent, at 34, for teams such as Valencia, where he was the right hand of Mateo Alemany, Juventus, Atalanta, Sassuolo and Recreativo de Huelva.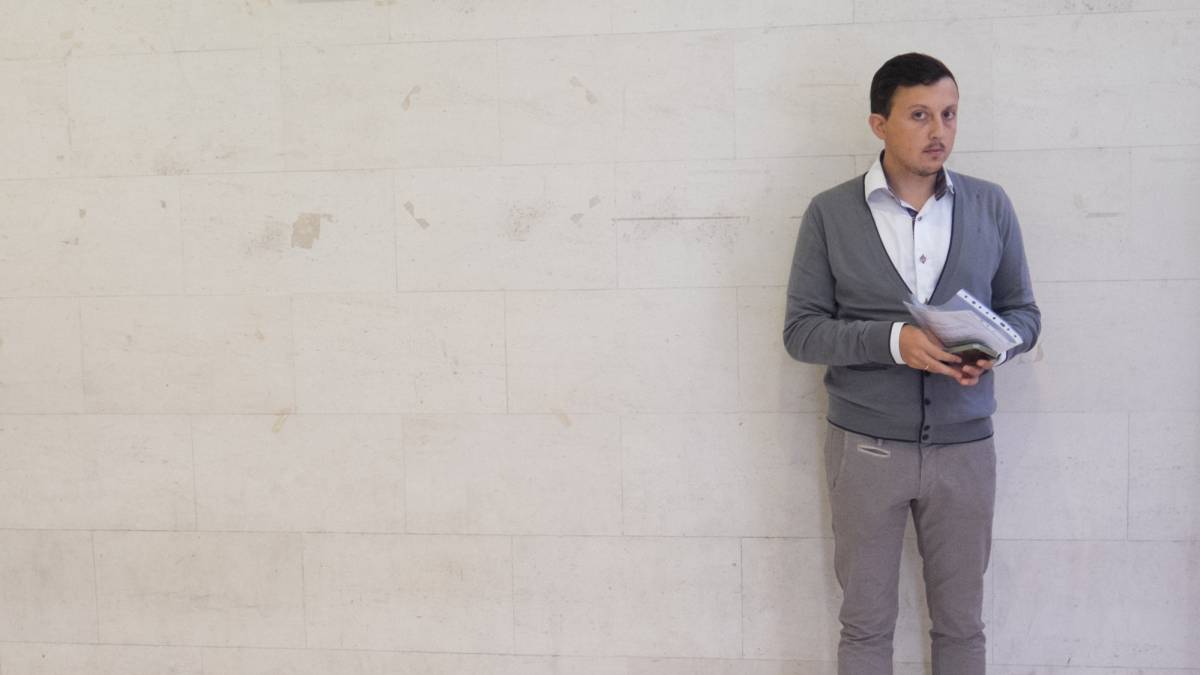 Pablo Longoria (Oviedo, 1986) has been appointed the new president of Olympique de Marseille. The top president of the French club has a long career in the world of football despite his 34 years. In 2008 he ended up at Newcastle and, after his stint at the Premier League club, he played for Recreativo de Huelva, Atalanta, Sassuolo, Juventus and Valencia before joining Marseille as sports director in July 2020. Since this Friday he has passed From the office of the head of the sports area to the presidency, Pablo Longoria is a precocious scouting, a soccer 'sick' who, advised by Víctor Orta, made his passion his profession. At the age of 18, he joined the group of scouts of Eugenio Botas, representing, among others, his countryman Marcelino. He has known the Asturian coach from the beginning, collaborating (advising) Marcelino from time to time in his years in Huelva, Santander, Zaragoza and Valencia.
The signing of Sinama Pongolle for Recreativo
Longoria, who in his time as technical secretary of Recreativo (24 years old) was nicknamed the "Niño de la Play" with Andalusian irony, won over his Huelva critics with the signing of Sinama Pongolle, who came to a newly promoted from Liverpool. Longoria, who speaks six languages (English, French, German, Italian, Portuguese and Spanish), worked for four months as a scout for Newcastle. There, he took note of how to organize a first-rate technical secretariat: 30 technicians spread all over the world and a five million budget for expenses of the recruitment area, including personnel, audiovisual and technological material and travel. "I am not in favor of signing players for video ", commented Pablo Longoria in an interview in Asturias. This does not mean that his house in Oviedo has four satellite dishes installed. Every week the young Asturian coach records around 160 games, of which he watches "seven or eight" every day.
But, what has been said, does not incorporate any footballer without first having seen him several times live. His contact agenda is as wide as his passport has stamps, because he is not the only Spanish football scouting that was kicking stadiums here and there every weekend. Longoria, who was in the stands of the Stade de France On the day of the attacks in Paris, he passed through Valencia being the right hand of Mateo Alemany and Marcelino in terms of tracking footballers. The Asturian, who served as director of the Technical Area, coordinated in Mestalla the work, trips and reports of Vicente Rodríguez, Domingo Cataoria, Jorge López and Salva Grau between February 2018 and September 2019.Longoria signed Racic and Yunus for Valencia
The Asturian left his mark at Mestalla with the signings of Racic, Yunus, Manu Vallejo, Koba, Jorge Saenz, Piccini, Diakhaby and Maxi. The first two have proven their worth under the orders of Javi Gracia. The Serbian midfielder was Longoria's first signing in Valencia. He came from the Red Star in exchange for 2,200,000 euros and after leaving on loan to Tenerife and Famalicão has made a hole in the center of the Valencia field. While Yunus, one of Valencia's positive surprises, came to Mestalla for free after leaving the lower categories of Arsenal. The winger only needed one year in which he played for Valencia youth and the subsidiary to make the jump to the first team. Both are valued at 10 million euros by the specialized portal Transfermarkt.
Photos from as.com