The City separated to the jewel of the United by an 'affair' with the Barça
Shoretire, at the time in the City, trained with the Catalans during a family vacation when he was 10 years old and the citizens separated him when they found out.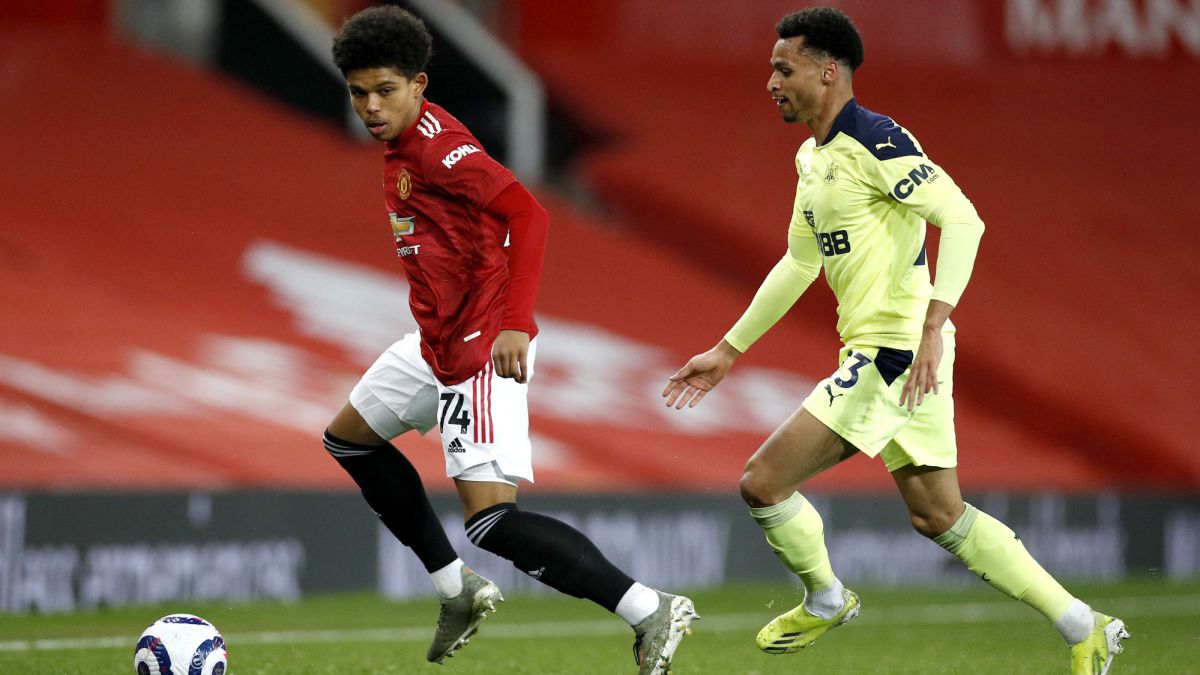 Shola Shoretire is very topical in English football. The 17-year-old winger made his debut for Manchester United last weekend. He played just a minute against Newcastle, but it was a clear sign of confidence on the part of Solskjaer and the entity. The siren calls sent by PSG, Bayern and Barça were powerful, but at Old Trafford they pulled the influence of Rashford, adviser and friend, to bind their young promise. However, everything could have been very different, until a family vacation when I was 10 years old changed everything ...
Interestingly, before that date, Shola was training with Newcastle, the club before which he released his recently signed contract as a professional. "When he first came to Newcastle I was like, 'wow.' category immediately and the club would have been delighted to sign him ", tells David Ballantyne to the 'Daily Mail', the trainer that Dave, the baby's father, had hired to complement the training sessions with the young magpies. Everything seemed to fit, but his skills had reached as far as Manchester. Although it was not United that noticed him at that time.
From blue to red
"Sadly we couldn't compete with City. Shola moved to Manchester (he's from Newcastle) and joined their academy. It was a huge frustration," he adds. And so we got to the summer of 2014. The Shoretire family spent their holidays in Barcelona and, taking advantage of their stay, the little star in the making trained with Barça. Something that reached the ears of the citizen group and did not like one iota, as the British tabloid tells us. The City coaching staff had doubts, as they liked the player, but they were against his clinical eye and they separated him from the academy. United fished in a troubled river and soon after took over the neocastrense.
Just over seven years later, Shoretire has signed, according to what they point out from England, one of the juiciest contracts in history for a player of his age and has already made his debut with the Red Devils. Rashford has mentored him and before all this he became the youngest to make his UEFA Youth League debut at under 15 years old. Something that does not surprise Ian Riley, his first coach at just 6 years old."He scored goals for fun"
Riley, Wallsend Boys Club coach, in the youngest category, in which our protagonist played when he caught the attention of Newcastle, is clear that "any player can be improved through training, but whoever He has, he has. " And Shola, at six, already had it. "He was a born dribbler and scored goals for fun (...). Around here we say that it takes a foot, heart and head to become a footballer. Shola had all three. He was destined to succeed," Riley tells the 'Daily Mail '. In their native Newcastle they will surely regret their luck, but City can do more. On the banks of the River Tyne they had no choice. In the blue part of Manchester yes.
Photos from as.com