The catenaccio of Naples stops Atalanta
The Azzurri, more defensive than ever, managed not to concede goals at Maradona in the Italian Cup first leg semifinal. Gattuso, ratified.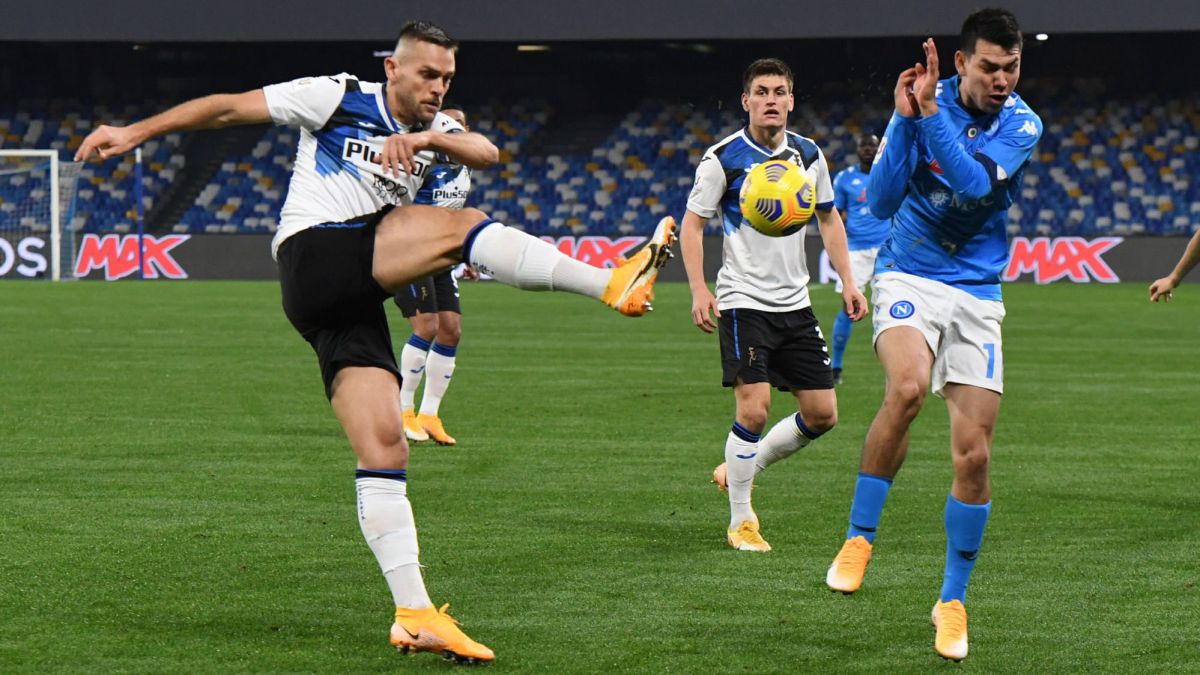 A defensive Napoli as it has not been seen for years probably achieved what it was looking for: not conceding goals against Atalanta in the first leg of the Italian Cup. Madrid's rival in the Champions League deserved to win at Maradona, but the partenopei "bus", in crisis and experiencing tension between coach and president again, had its effects. Gasperini, who recovered Romero (negative in covid), started with Pessina instead of an Ilicic who was tired against Lazio. Gattuso, for his part, started a 3-4-3 with two full-backs like Hysaj and Di Lorenzo on the wings. Giuntoli, Napoli sports director, had confirmed the coach a few minutes before the start of the game on television.
Without a midfielder, for the southerners, meant giving the core to Dea, who dominated the match during all its 96 minutes. If the marker did not move before the break it was due to the lack of aim of the Bergamo team and a couple of interventions by a great David Ospina, the best of the locals along with Koulibaly. If the azzurri in the first part managed to at least create some danger, in the resumption their plan was a straightforward 'catenaccio'. Especially when Insigne and Demme, both injured, left the field, the Neapolitans totally gave up attacking.
The atalantini, in front of Gattuso's wall, found no gaps and, when it happened, they ran into the Colombian goalkeeper again. The script did not change even with the arrival of Ilicic from the bench. Next week, then, to seal the pass to the final to Atalanta it will only be worth winning. It was just what Gattuso wanted.
Photos from as.com