The Canary Islands close the European Championship due to the coronavirus
The continental competition has delayed its start in Azores to May, and the Spanish event will be the last on the calendar in November.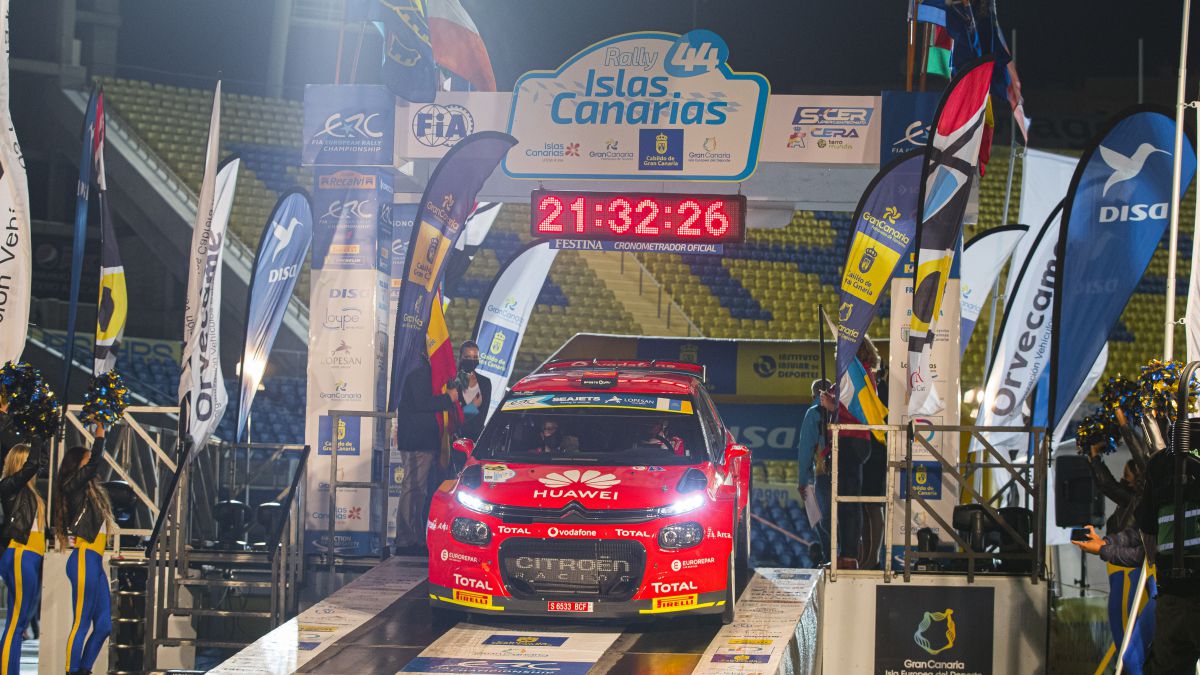 The Canary Islands Rally will close the European Championship again in 2021. As happened last season, the Spanish appointment of the continental competition has been forced to change its date from May to November due to the health restrictions caused by the coronavirus. Thus, the Fortunate Islands will once again put the finishing touch on the European seasons and, predictably, also on the national one.
The evolution of the pandemic in Portugal has been the trigger for everything. The first two events of the season were scheduled in Portuguese territory in March, with the Rally Serras de Fafe and Azores. Given the complicated health situation that the country is experiencing at the moment, Azores has been postponed to May and Fafe to September, a movement that has also prompted the change of the Canary Islands (scheduled for May) to November (18 to 20) .
"Every effort was made to keep the original calendar and avoid the inconvenience of changing the dates," says Jean-Baptiste Ley. "But we have a need to help safeguard the health and safety of everyone and take into account the problems that The organizers are finding themselves trying to plan their tests. Despite the limitations caused by COVID-19, the Canary Islands were a fantastic finale and we believe they will offer an even better event in 2021 ", adds the coordinator of the European Championship.
"Traveling to the Canary Islands poses logistical challenges and we have to make decisions in time so as not to harm the teams", acknowledges Germán Morales. "The forecasts for the end of the season appear to be better and with the decision to move the celebration date to November our intention is to save the 45th edition. At an organizational level, the route and other aspects were already defined, that is, we were prepared for the test to be held in May, but the current situation forces us to make decisions ", explains the president of the Organizing Committee of the Rally Islas Canarias.
Now there will be a chain reaction, since this change will also cause movements in the Spanish Championships. In fact, the new date for the Canary Islands coincides with the Madrid ground meeting for the national super-championship, which will logically be changed. The planned start in Lorca in March has already been postponed, and now the forecast is that the long season of 13 tests will start in Córdoba with the Sierra Morena Rally on April 10.

Photos from as.com