The best version of the Tenerife duo ends with Obradoiro
Giorgi Shermadini and Marcelinho Huertas added a PIR of 45. The canaries touched 100 points. Ozmizrak made his debut in the Obra.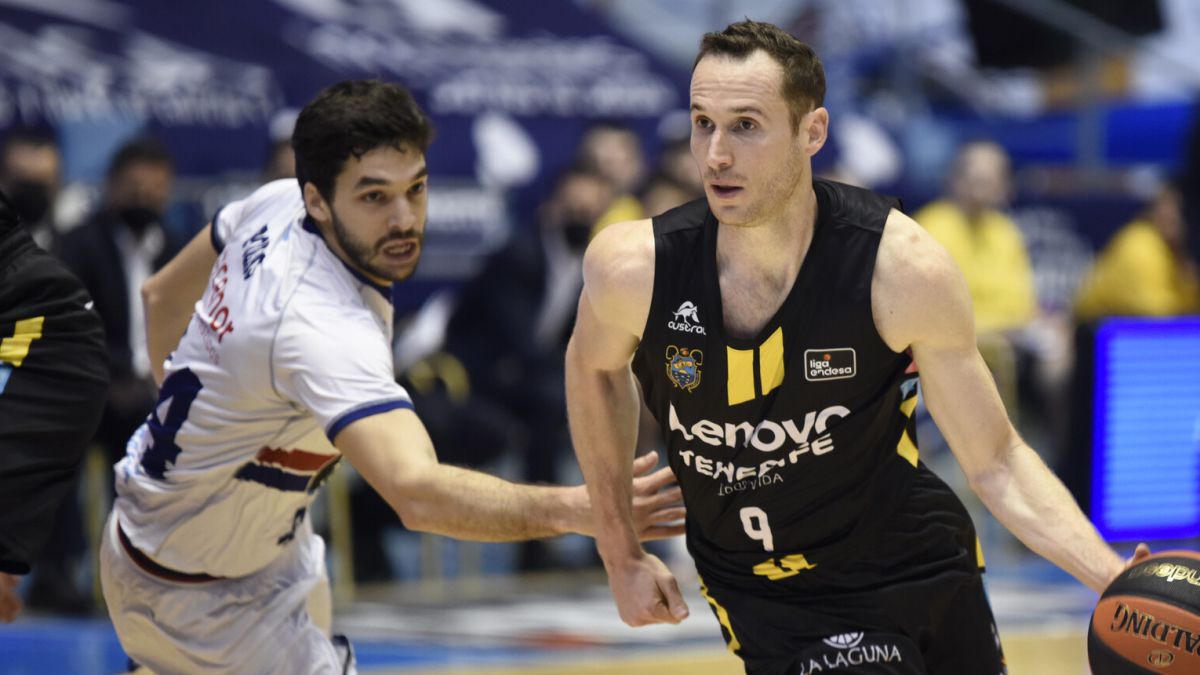 Lenovo Tenerife, led by Marcelinho Huertas and Giorgi Shermadini, remains in the noble zone of the Endesa league after comfortably defeating Monbus Obradoiro (71-97), in a match that broke in the last quarter with a scandalous 5-20 partial.
The Galician team dreamed of surprise for twenty minutes, but ended up yielding to the offensive gale of the team led by Txus Vidorreta, who knew how to suffer when his rival was six points (55-61) in the last quarter of the match.
El Obradoiro, who could not finally count on Czerapowicz but in which the Turkish guard Ozmizrak made his debut with good feelings, held the frenetic pace of Tenerife at the start despite the fact that from the beginning Shermadini commanded in the paint. At the 0-7 start he responded with a 9-0 run, led by Daum.
Marcelinho Huertas had taken over from his teammate, but the locals raised their defensive level and that allowed him to take a small advantage after a two plus one from Pepe Pozas (37-28), before suffering a pájara that left his income in only point at halftime (39-38).
Obradoiro's level of success fell in the third quarter, especially from the three-point line, and Tenerife took advantage of that to distance themselves, with a masterful Huertas. The Santiago team had a hint of reaction in the last quarter (55-61), but another triple from the Brazilian base oxygenated their team, who sentenced with good minutes from Santi Yusta.
Photos from as.com