The 'South American' Saudi who beat Bautista and challenges Nadal
Nadal's rival Michael Mmoh (23 years old and 177th) was born in Saudi Arabia, but has American and Australian nationalities. His biggest victory, against Bautista in 2018.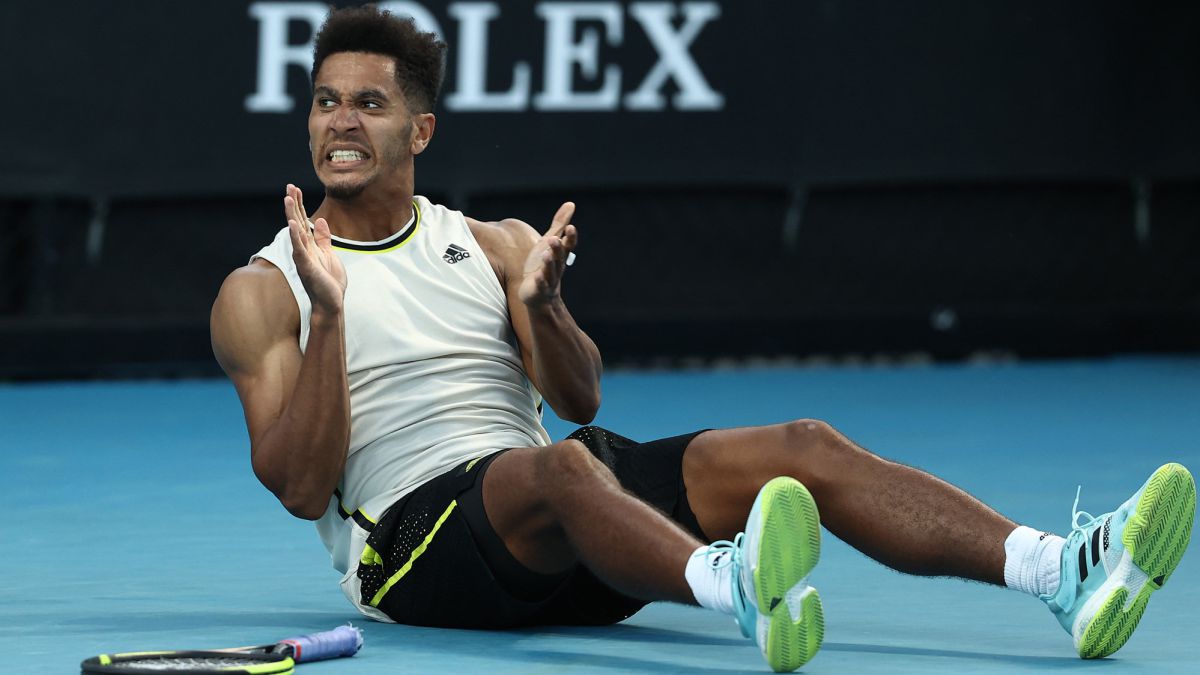 Michael Mmoh is Rafa Nadal's rival in the second round of the Australian Open this Thursday around 11:00 (Eurosport). He is a 23-year-old tennis player, who is the 177th in the world and comes from a diverse mix of ethnicities and nationalities.
Born in Riyadh (Saudi Arabia) to a tennis father and Nigerian national, Tony Mmoh (he was 105th in the ranking in 1987), and to a mother, Geraldine, born in Ireland and with an Italian passport. The boy owes his name to Michael Jordan, the idol of his parents. After living in the West Asian kingdom until he was 13 years old, his family moved to Atlanta (United States) and he later entered the IMG Academy in Bradenton, Florida, although he had already played since he was 3. After winning the Orange Bowl, which is like a youth tennis world championship, as a junior he had an outstanding career in which he beat such powerful rivals as Rublev and Tsitsipas. But as a professional he has yet to exploit his potential. His biggest victory was achieved against Roberto Bautista at the 2018 Miami Masters 1,000. And his first Grand Slam victory came precisely at the 2020 Australian Open against another Spaniard, Pablo Andújar.
Mmoh's favorite surface is hard, his tournament, the US Open and his favorite shot, the backhand. He grew up admiring Andy Roddick, is a fan of the NFL's Washington Football Teams and was out of competition for nine weeks in 2016 and four months in 2018 with injuries to his right arm and shoulder. His strength is power, because he has a physique similar to that of his compatriot Frances Tiafoe or the Canadian Felix Auger-Aliassime. A few years ago he trained with Djokovic at Wimbledon.
In addition, he is very committed to the African American struggle and the Black Lives Matter movement, and he often sports a distinctive hairstyle with a pronounced vertical cut. Today he will need to give everything he has to face a Nadal, who although he is touched, on paper is superior. He trained at around 1pm Australian time yesterday and will be looking for a win that gives him more time to recover from his back problem.
Photos from as.com