Superlative Vucevic: the great star that nobody talks about
The Montenegrin is at an extraordinary level and could be all star despite the competition in the eastern reserves: Tatum, Butler, Adebayo, Randle ...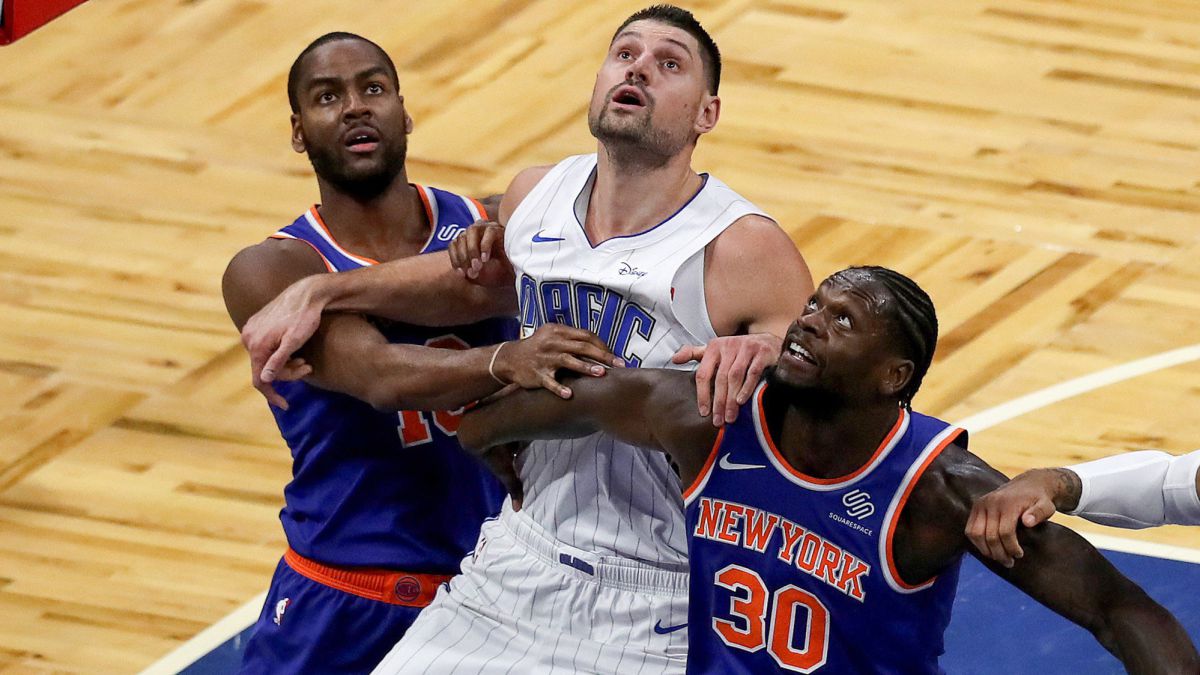 Orlando Magic is looking for ways to break a cycle of mediocre seriousness: He has been entering the playoffs for two seasons but losing in the first round with no real chance of even giving hopefuls headaches. Ventilated (4-1) by Raptors and Bucks, Steve Clifford's team scratches its roster to see where (and how much) it can grow, along the way it squandered potential via draft: Mario Hezonja was a number 5 in the draft (2015 ) who did nothing and Aaron Gordon is a good slow-developing player who falls short of his pick (Issue 4, 2014). In 2018 the Magic gave Mo Bamba the 6th, a center who is still as green as the first day and who does not have a clear future in Florida at all.
Bad thing. The main young capital to dream of high ceiling growth is in Jonathan Isaac (23 years old) and Markelle Fultz (22). Before this season, the Magic gave the former a four-year 80 million contract and the latter a 50x3 contract. Isaac is a forward with tremendous physique and totally destructive defensive capacity. The second is a talent that pointed to generational and that a strange shoulder injury almost left without a career. He was No. 1 in the 2017 draft and couldn't make his way to the Sixers. When he was starting to emerge in Orlando, he suffered a serious knee injury. He averaged almost 13 points and more than 5 assists. Isaac, Fultz's generation partner (number 6), has only been able to play 136 games so far. In January 2020, he suffered a knee injury. In August another, as soon as the competition restarted in the Florida bubble (one step away from Orlando). Nor will it debut this season in which Fultz has played eight games. And in those who have also had injuries Fournier, Aminu, Gordon and now the promising Cole Anthony, the star point guard who was chosen with the number 15 of the last draft. Chuma Okeke is joining the team after the injury that prevented him from being active in what should have been his first season (he was, already injured, 16th in the 2019 draft) .
The year is lost, by the biblical plague of injuries, in Orlando Magic. The team started 4-0 and 6-2 before starting to pile up misfortunes. Now he is 13-18, twelfth of a loose East in which he holds two games from the eighth place and half of the tenth, which gives access to the new play in. The momentum of three wins in a row and four in five games. A surprisingly positive streak that bears the signature of the best player nobody talks about this 2020-21 season. One who aspires to repeat as all star after his place in 2019, the first of his career. That player, that anonymous star, is Nikola Vucevic.
Vucevic is 30 years old. He has been in the NBA since 2011 (pick 2016). He started in the Sixers, he went to Orlando in the mega-transfer that, as its axis, took Dwight Howard from the Magic to the Lakers and Andre Iguodala from the Sixers to the Nuggets. It sounds like another era in the NBA. In the Magic he extended his rookie contract (53 million for four years in 2014) and signed the next link, already a star (4x100). His numbers have always been solid to bright, and in his career he's on over 16 points and 10 rebounds a night. But it is in recent years (including that ticket to the All Star in 2019) when he has established himself as one of the most reputable interiors in the NBA, one that is in transfer rumors (a case similar to Aaron Gordon) in each window of the market but that never leaves the Orlando Magic, where it ends up being the mainstay of the project, no matter how it arises. Reality is stubborn.
Vucevic is playing at a superlative level this season: 24.1 points (his career high), 11.7 rebounds (his ceiling is 12), 3.6 (he is 3.8) and 24.2 of PER, the rating of ESPN efficiency in which it borders the top 10 of the League. He scores 48% of his field goals by shooting more than ever (9.6 shots made per 20 attempted each night), 83% of his free throws and, attention, 40% of his triples with 6.3 shots per game (put 2.5). In February, in the unexpected rebound of his team, which tries to compete every night, he is at 27.2 points, 13.6 rebounds and 4 assists. On day 5 he struck down the Bulls with 43 points (his ceiling in the NBA), 19 rebounds and 4 assists. The 13th scored 42 points against the Kings. And he just linked 30 points, 16 rebounds and 10 assists in an unlikely comeback against the Warriors with a 37 + 12 + 3 against the Pistons. Every time the Magic win, it's because Vucevic has done things. It's that simple.
Those who see the Orlando Magic play scoff at asking for his presence as a substitute in the All Star, which has chosen Durant, Antetokounmpo and Embiid as frontcourt starters (no objection) and where they fight for the reserve places in that wing area , power forwards and centers the Butler, Adebayo, Sabonis, Randle, Tatum, Hayward ... Vucevic, a Montenegrin forged in Switzerland and molded in California (one year of high school, three with the USC Trojans in College), is a fine and of excellent individual technique that has adapted his old school game to the post to a much more modern version, more adapted to what is needed in the current NBA: giant steps as a distributor and a revolution as a shooter, which has made his front triple As soon as you hit the attack, it is as important in your arsenal as your repertoire near the rim, from fade away to an ultra-productive hook. In his first five NBA seasons, Vucevic only shot 26 3-pointers in total. In the 2016-17 season he tried 75 and in the next, 2017-18, he went to 204 with a 31% success rate. Frank Vogel, the coach who has made the Lakers champions, began forging a transformation that Clifford completed. Last season Vucevic shot 289 3-pointers, about 34%, in this one he has 195 in 31 games and a tremendous 40% based on his enormous confidence and his ability to choose without making mistakes: when to shoot, when to go to the basket, when to circle. ... He's that kind of leader, that star profile.
Vucevic collects 26 million which will be 24 and 22 the next two seasons. It's a great deal, but he's more than honoring it. His name will remain in rumors, and perhaps at some point we will see him in a contender for the title, playing playoff games of more substance than the warm-ups he has played so far with the Orlando Magic. He deserves to be in the All Star and deserves, of course, to stop being the best player that nobody talks about in the NBA 202021.
Photos from as.com