Solskjaer goes for Haaland: "We live in wonderful times ..."
The Manchester United coach gave an interview to VG, in which he recalled his personal and professional relationship with the Dortmund forward.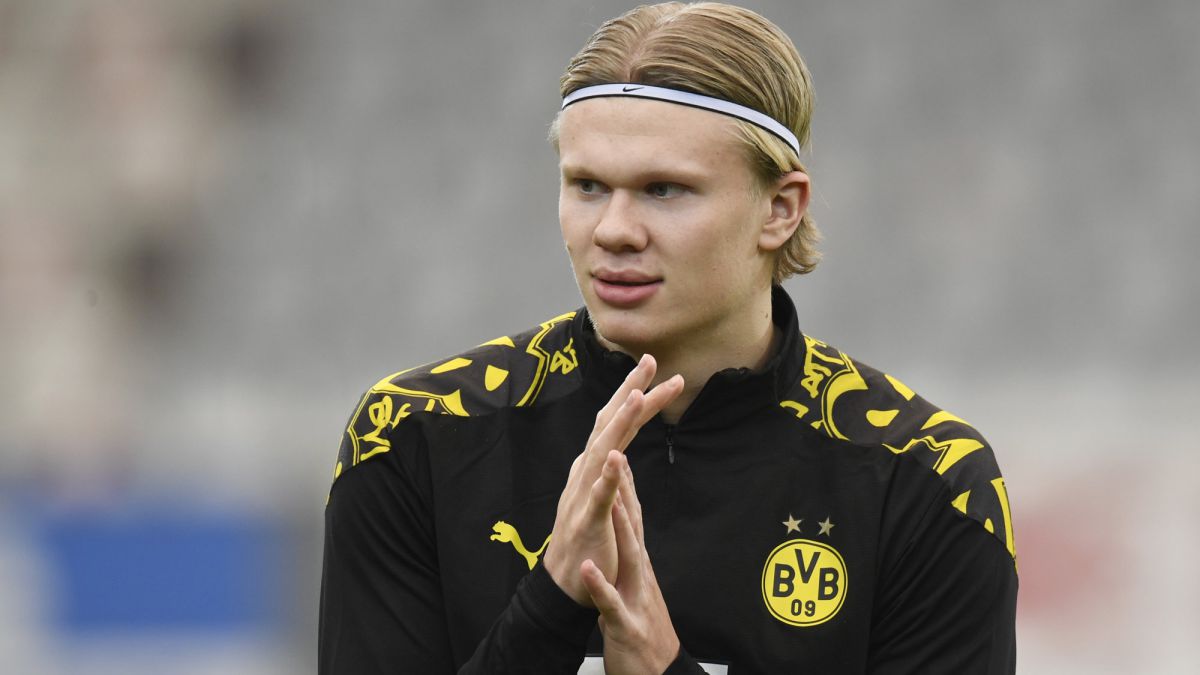 Solskjaer goes on the attack for Erling Haaland. The Manchester United coach has given an interview to the VG medium, in which he recalled his past relationship with his compatriot and the times they spent together at the Molde. In this way, the coach appeals to the emotional side of the Borussia Dortmund star, in the face of a possible future transfer. The performance of this has aroused the interest of the great teams in Europe. His clause is relatively affordable and due to his youth and talent, everything indicates that more than one great will seek his hiring. Once he has all those offers on the table, it will be up to him to choose which of the destinations is the one that attracts him the most. Given this, the 'red devils' have a small advantage: the past times.
Asked if United can have an advantage when it comes to signing Haaland because of the personal relationship between them, Solskjaer laughed and described the forward: "He will have a fantastic career. I am following him a lot. I have always said that. Was it 18 months together or something? Almost two years maybe. We live in wonderful times. He will definitely have a great career in Norway and at his club. For now he is doing incredibly well for Dortmund and we will see how it ends. As a Norwegian and someone who has worked with him, of course it's fun that he plays like this. "It is then that Solskjaer recalled an anecdote that he lived with Haaland. In 2018, the Norwegian only signed two goals in twelve games and accumulated four consecutive substitutions or out of the call. One day, before a game against Brann, the coach and forward had a conversation that changed everything: "I think he remembers well when we sat in Lubbenes the day before the Brann game. I felt it was an important day for both the Mold, as for him, as for our relationship ... ". That talk had a lethal effect. In such an encounter, the now Dortmund star scored four goals in twenty minutes. After that, he regained his confidence and averaged almost one goal per game in the final games.
VG reports that when Haaland decided to leave Salzburg, Manchester United sought his signing. Finally, it was the player himself who decided to sign for Dortmund, perhaps aware that it was not yet time to meet his coach again. "We will do what we can to become a better team. He will do what he can to become a better player. Where will he end up? I don't want to say more than that, that I wish him the best. The decision he makes may depend on him. .. ", continues Solskjaer.
In closing, he emphasized again that when Haaland had a bad streak, he was there to support him: "He had a very bad period before all this. He will probably remember it himself. He will have a long, long, long career, which he will overcome. to most of the experiences of Norwegian players. Solskjaer, without saying it directly, has already prepared the ground. He wants his compatriot at United. The question is, will the forward meet him again? 444 444
Photos from as.com