Solari pulls Madrid in Mexico
The former Real Madrid coach dyes his new project in America white: he took Santi Sánchez second and has just signed Fidalgo, his captain in Castilla ...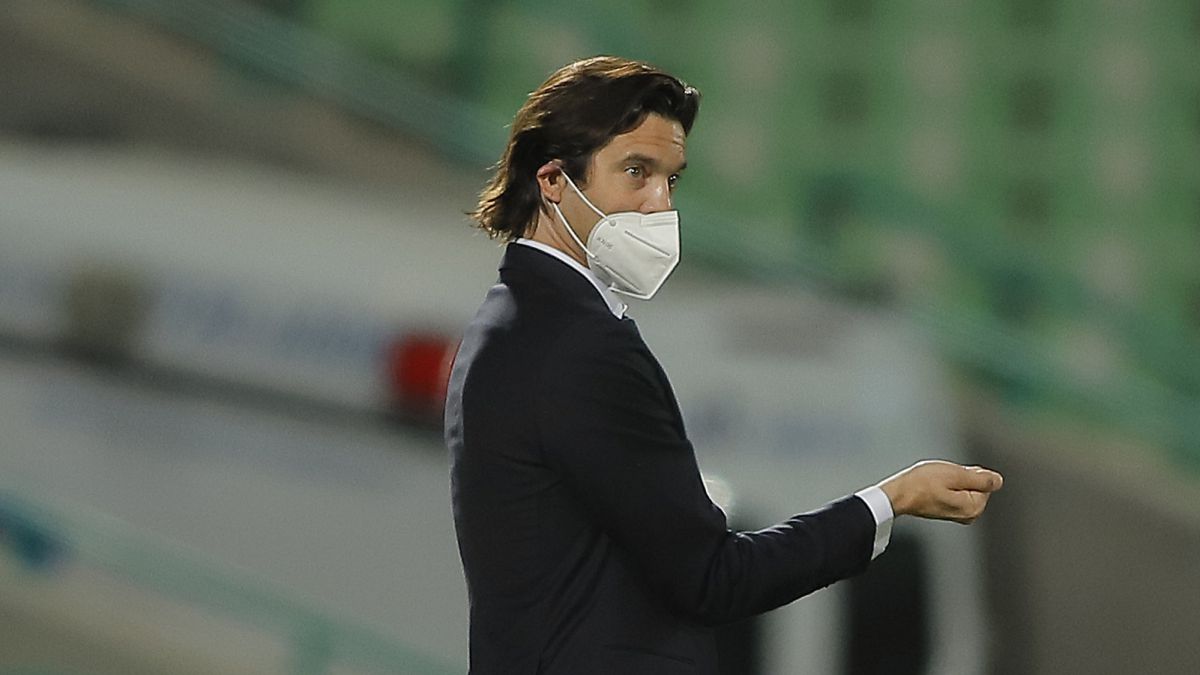 Santiago Hernán Solari has taken the reins of América de México in his first experience on a bench after leaving Real Madrid and will have the help of several ex-Madridistas at the Aztec club, both on and off the pitch. If he first took Santi Sánchez, his assistant at 'La Fábrica', to play that role also in the Mexican team, he closed the January market by importing his former captain in the subsidiary, Álvaro Fidalgo.
The Asturian midfielder (23 years old) who made his debut with Madrid on December 6, 2018 against Melilla in the Copa del Rey, arrives at América on loan until June with a purchase option. Until now he was at Castellón, where he has a contract until 2023 he has hardly had opportunities. Now embark on the adventure across the pond in a Mexican giant to play for Azteca alongside well-known players like Gio Dos Santos and Memo Ochoa. An America that with Solari will be whiter.
With Santi Sánchez he takes one of the best-regarded white youth coaches within the club in the last decade. In fact, he was first one of Zidane's assistants in Castilla, a role he took and expanded when Solari took over the white team. Since then he was the second coach for all intents and purposes. A role that continued during the Argentine's brief stay on the first team bench. The tandem has not been broken and together they have embarked on the Mexican adventure, to which Solari joined the former Argentine footballer Lucas Nardi.
In Fidalgo, who will wear number 22 in the popular cream jersey, he will be wearing a footballer of his utmost confidence. As AS was able to know, it was Solari who requested his hiring, temporarily for this Guardians 2021 tournament. The Asturian arrives at the Eagles after a distress at Castellón, where Garrido gave him hardly any chances. América, a club with a spectacular impact in Mexico and resident of the mythical Azteca Stadium, is your chance to fly.
Photos from as.com