Slavia Prague mocks Schmeichel: "Wear a corset"
The Czech club faces Leicester in the Europa League this Thursday and for that reason they have made a miniseries in which they make fun of the Danish goalkeeper.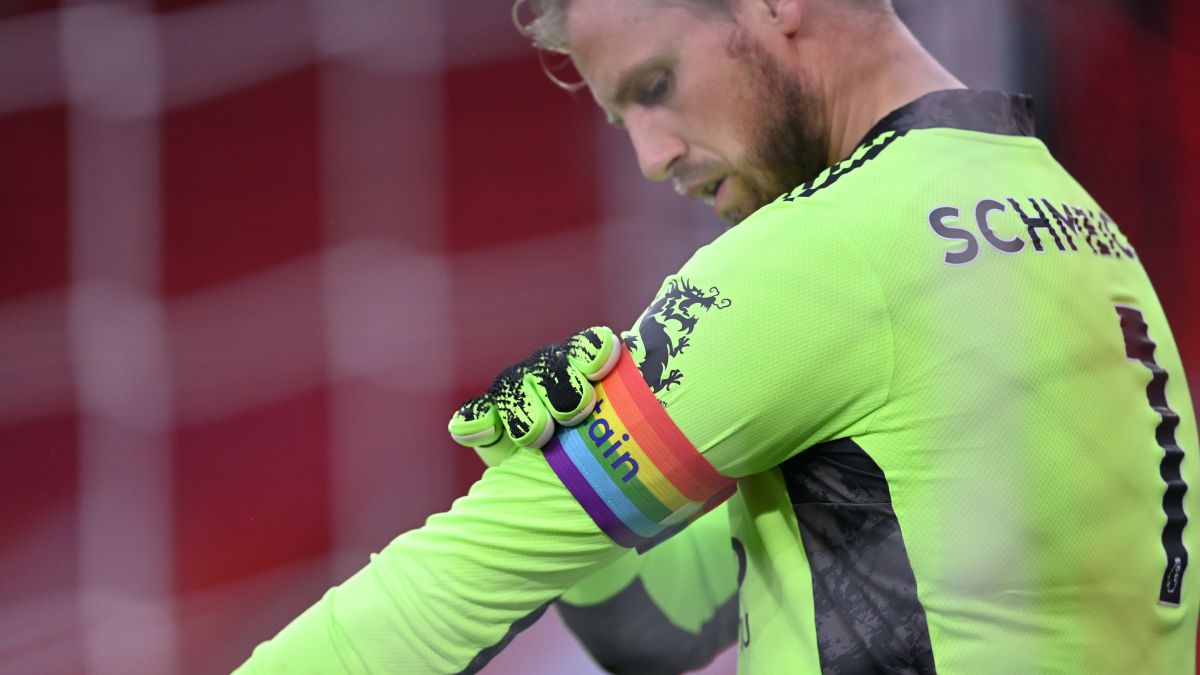 Slavia Prague host Leicester in the first leg of the Europa League round of 32. For this reason the official television of the Czech club has made a miniseries about its rival: 'Loading Leicester'. The captain of the English club Kasper Schmeichel is one of the protagonists of the first chapter and object of one of the ridicules of the miniseries for his supposed excess weight. In 'Loading Leicester' they speak of the Danish "as a plump goalkeeper wearing a corset under his Leicester uniform" .
They also comment that the Norwegian would suffer under the command of the severe coach of the Czech club Jindrich Trpisovsky: "He is a goalkeeper who has had problems with his healthy lifestyle. Certainly, a tough coach who favors athletics and the physical aspects of training, such as Trpisovsky, he would probably want Schmeichel to lose five or 10 kilos. "And immediately afterwards, they reveal Schmeichel's supposed secret in a derisive way:" And by the way, Schmeichel must be the only Premier League player who, under his shirt , wear a corset. "
Slavia Tv's teasing towards Leicester focused not only on the Norwegian goalkeeper, but also on the English town itself: "If it weren't for football, you probably wouldn't know much about it. Leicester is a city in central England. It is a city in which I personally would not like to live. Apart from the cathedral and the surroundings, there really isn't much to do there, "says former footballer Jan Hošek.
Photos from as.com