Siebert, Zwayer and Visser, referees for Granada, Villarreal and Real Sociedad
Andalusians and Valencians come to the return with a good advantage while those of Imanol Alguacil will have to look for the miracle at Old Trafford.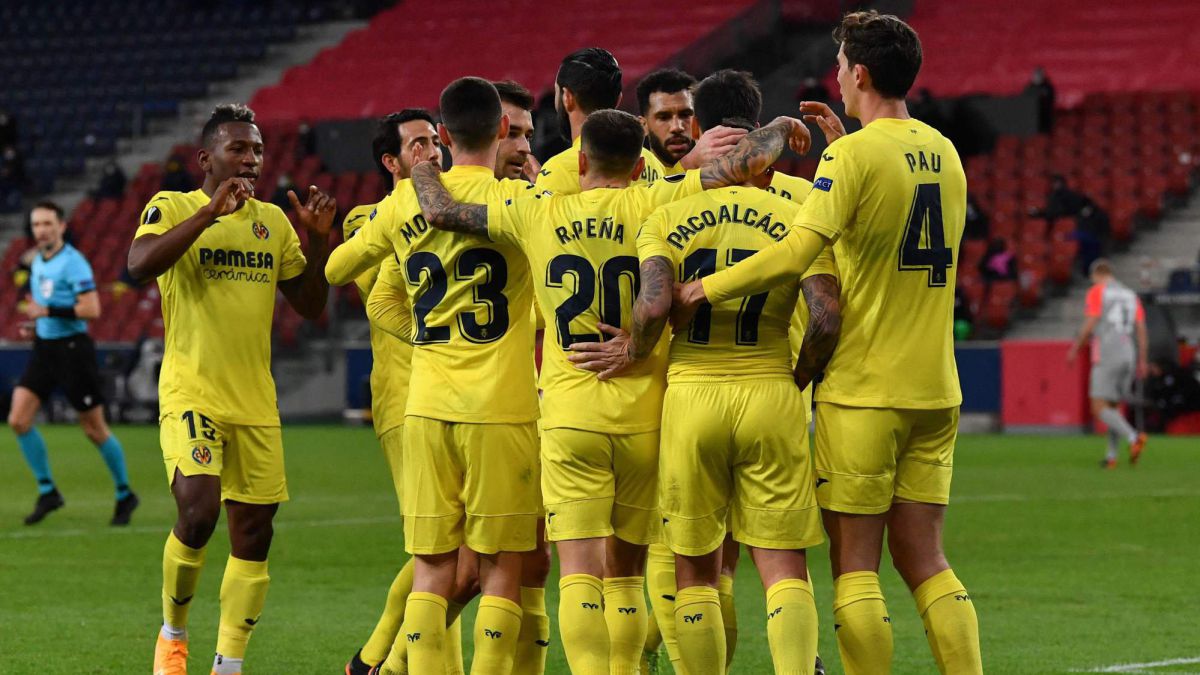 The German referees Daniel Siebert and Felix Zwayer will whistle the Naples-Granada and Villarreal-Salzburg matches, respectively, corresponding to the round of 16 of the Europa League, in which the Belgian Laurence Visser will lead Manchester United-Real Sociedad.
Among the arbitration appointments confirmed by UEFA for next Thursday's matches are that of Extremadura-born Jesús Gil Manzano for Milan-Red Star (9:00 p.m.) in San Siro (2-2) and that of José María Sánchez Martínez from Murcia for Shakhtar Donetsk-Maccabi Tel Aviv (18.55h) in Kiev (2-0). Gil Manzano's referee team in Milan will be completed with the Canarian Alejandro Hernández Hernández in the VAR and the Catalan Xavier Estrada Fernández as assistant. The Aragonese Santiago Jaime Latre will be the fourth official, with Diego Barbero and Ángel Nevado on the wings. In Kiev, together with Sánchez Martínez will be the Basque Ricardo de Burgos Bengoetxea in the VAR, the Balearic Guillermo Cuadra Fernández as assistant and the Andalusian José Luis Munuera Montero as fourth official. Raúl Cabañero and Iñigo Prieto will be the line judges.
At the Diego Armando Maradona stadium in Naples (6:55 p.m.), where Granada will defend the first leg 2-0, the referee team led by German Siebert (GER) will also be made up of his compatriots Christian Dingert in the VAR and Bibiana Steinhaus as an assistant. Daniel Schlager will be the fourth official and Jan Seidel and Dominik Schaal will be on the wings. At La Cerámica (6:55 p.m.), where Villarreal will host Salzburg with an income of 2-0, Felix Zwayer will have fellow Germans Marco Fritz in the VAR and Mark Borsch as assistant. Sören Storks will act as fourth official, along with Marco Achmüller and Rafael Foltyn as linesmen.
The difficult visit of Real Sociedad to Old Trafford (9:00 p.m.), after the 4-0 conceded in the first leg, will have as main referee the Belgian Lawrence Visser, with the Dutch Kevin Blom in the VAR and Jochem Kamphuis as his assistant and Allard Lindhout as fourth official. Belgians Thibaud Nijssen and Rien Vanyzere will be the linesmen.
Photos from as.com