The captain will be out for the fourth game in a row due to a sore left knee amid doubts about his continuity.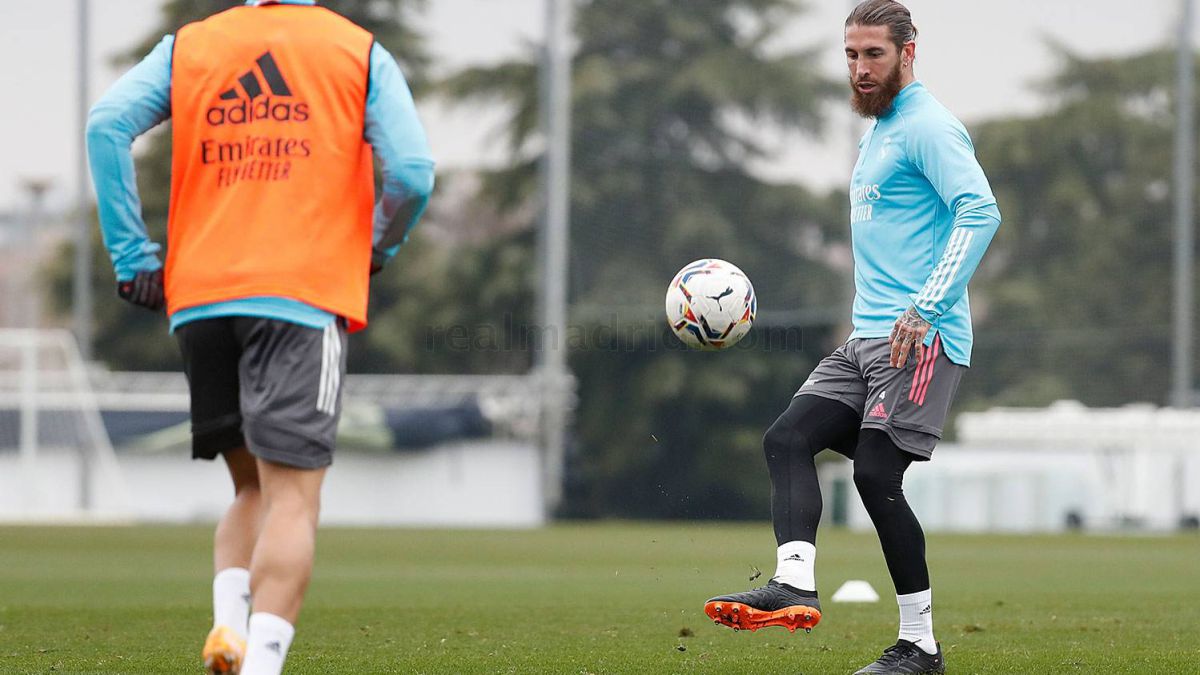 When everything indicated that Sergio Ramos would return to a call-up with Real Madrid (he has not done so since the semifinal match of the Spanish Super Cup against Athletic), the Sevillian captain was once again left off the list of travel to Huesca. The camero has not just recovered from some discomfort in his left knee that has been giving him problems since the beginning of the year (he even played against the Bilbao team in Malaga), and that do not seem to give him a truce. Last week he was in Valdebebas hours before the match against Levante training in the gym: he did series of proprioception exercises, which serve to improve the stability of the knee and in turn, prevent a more lasting injury. On Monday, the squad's rest day, he was the only player who attended the Madrid Sports City. Even on Thursday he was training with the rest of his teammates ...
While he has just left that annoying problem, there are other clouds surrounding the defender: his continuity or not with the Chamartín entity has not yet been defined. While Madrid is not willing to offer him more than one year of contract, clinging to that unwritten rule in the entity that considers that from the age of 30 players renew only from season to season, the player aspires to an offer of at least least two safe campaigns.
Despite the fact that Ramos wants to prioritize the offer made by Madrid, the camero does not forget the 'Valdés case', and does not want the same to happen to him: the Barça exporter suffered a serious injury (torn ligaments knee) in a match against Celta in March 2014, when he had decided to leave the Barça club that same summer. This made his plan for the future fall apart. Valdés, with a pre-contract with Monaco, one of the most current clubs at the time, was left composed, without offers and having to start from scratch. Sergio doesn't want the same thing to happen to his friend. Until he is one hundred percent he will not return ... although the Champions League match against Atalanta appears on the horizon. The Champions League is always the Champions League, but Sergio will need filming (both time and game) to recover feelings. That time that some discomfort in the left knee is not letting him have on a pitch.
Photos from as.com