Sekou Gassama will undergo surgery again
The 'nine', still top scorer of the team, will have to undergo another surgery. In addition, Ibán Salvador suffers a sprained left knee.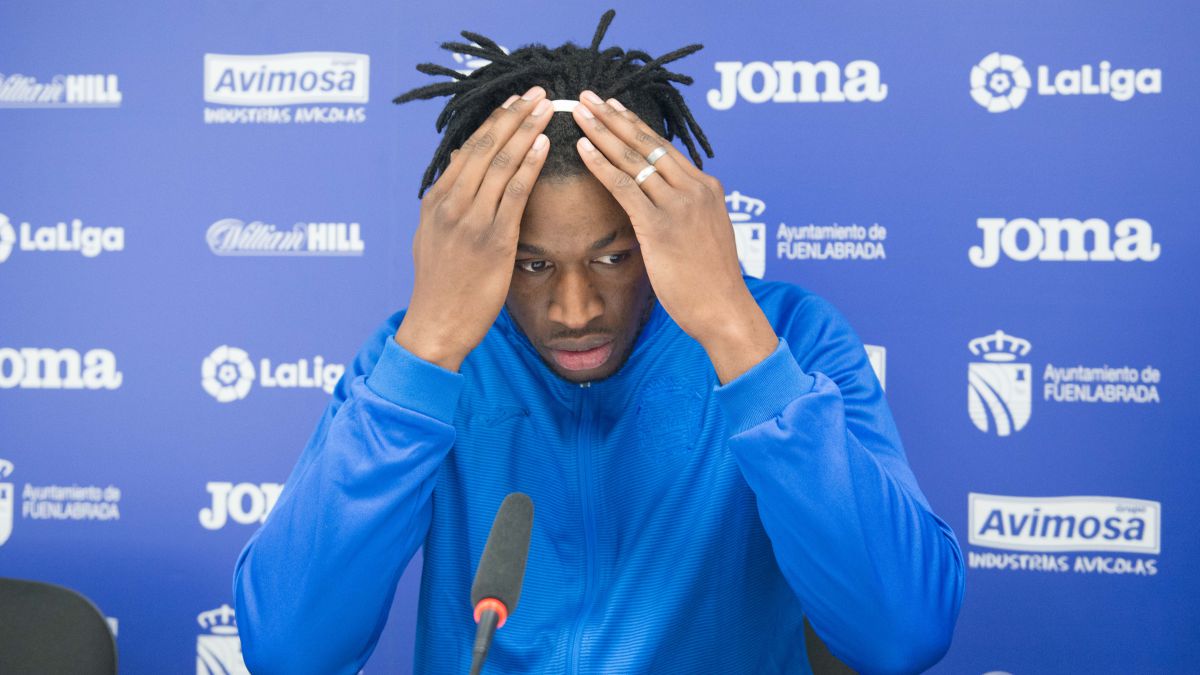 The bad news regarding injuries does not stop happening at Fernando Torres. Usual tonic in the season. Today, the sprain of the knee of Ibán Salvador, who left the pitch on a stretcher against Almería, and the return of Sekou Gassama to the operating room to deal with the fracture of the fifth metatarsal of the left foot that he suffered in November, was known.
Iban's loss is sensitive since the playmaker is once again showing that fang in attack that has given Fuenlabrada so much this season. In addition, everything indicated that it would be important with Oltra, the new coach of the azulones. However, his sprain to the internal collateral ligament in his left knee would not need 'long' to recover, around three to four weeks. Seeing the 'unfortunate' Azulona season in what happened in the infirmary, a relief.
The injury to Sekou Gassama is much more worrying. An endless injury that has kept the azulones from any playoff dream. The ninth player, who is still the top scorer in blue, fractured the fifth metatarsal of his left foot on November 21. Almost three months later and with an operation in between, the foot of the ram still does not weld the break and will have to go through the operating rooms again to, at least, reach the last stretch of the season. A tough stick for Fuenlabrada and its fans that did not have all this.
Miguel Melgar, sports director of Fuenlabrada, has already warned that "the best signings are to recover all the injured." At the moment, Sekou Gassama will not be able to leave the infirmary for a long time and Ibán Salvador joins her for at least a month.
Photos from as.com