Sedekerskis stands out in the clear victory of Baskonia in Vitoria
The Alava team was superior to Zaragoza, who surrendered in the last quarter and allowed a wide difference on the scoreboard. Tadas, valuation 21.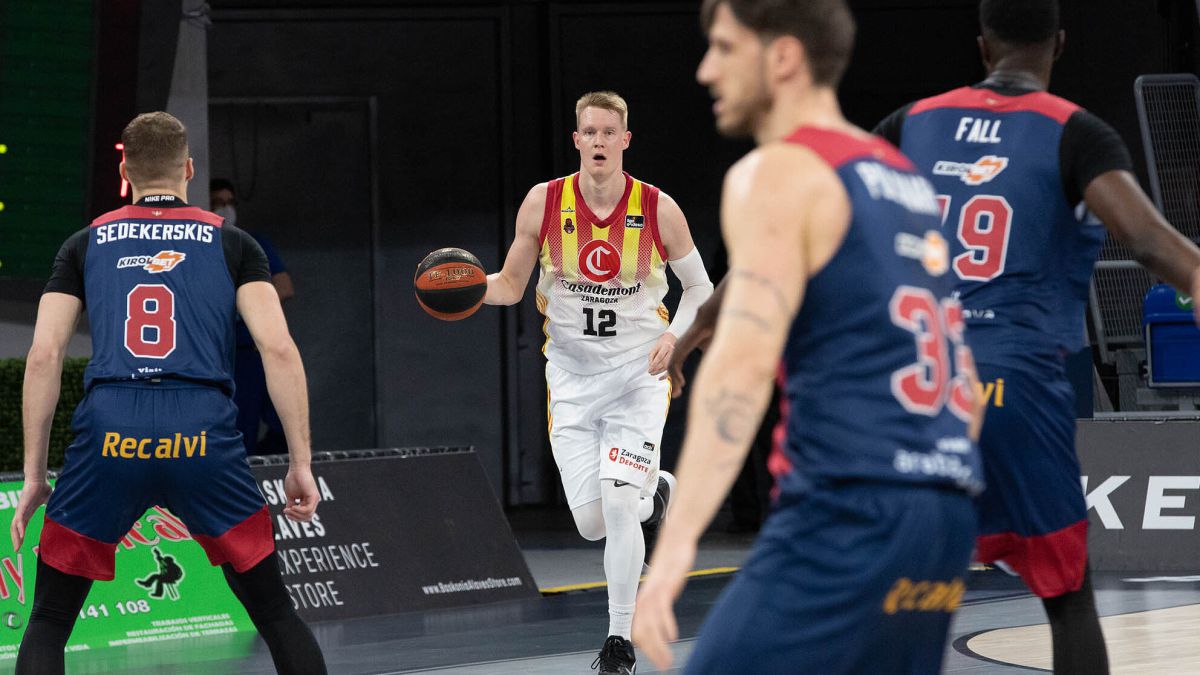 TD Systems Baskonia faced the game with all its troops although the condition of the back of Luca Vildoza was concerned, who in the last quarter of the clash against Zalgiris on Friday reached out to the rear on several occasions. At Casademont Zaragoza, which has changed considerably with Sergio Hernández on the bench, San Miguel, Thompson and Krejci were low. In the commitment of the first round of Prince Felipe, Ivanovic's team took the victory in extremis after a triple missed on the horn by Dylan Ennis.
The crash started very evenly (10-8, min. 5) but the departure of Fall and the contribution of Dragic broke the dynamics very soon. There was a minute to go to the end of the first quarter and the Baskonians were already winning 22-11. Zaragoza was able to close the gap and Polonara missed a triple on the horn so everyone left to receive instructions from their respective coaches. Curious is the case of Vildoza, under the command of 'Sheep' with Argentina and those of Ivanovic in Baskonia. He jumped onto the court midway through the first period.
The second quarter was very even. Baskonia started better but then faded. With 37-23 they were promised very happy but the hands were able to react and they went to the locker room only 8 points below. The second installment ended like the first, with a triple attempt on Polonara's horn that didn't go inside. Ivanovic gave, before the break, minutes to his three centers: Jekiri, Fall and Diop. It is not usually very usual but he already did well on Friday against Zalgiris de Kaunas. Curiously, the team will soon have three Senegalese: Diop, Fall and the nationalized Pierrià Henry.
The differences were maintained around ten during the third phase of the match (54-44, min. 27). Dragic was the main local gunner while Bray and Harris were the protagonists in the Zaragoza team. The Casademont signed a good end of the quarter and came quite close, to 6 points, but did not confirm the comeback. In fact, he went into a scoring spin and was convicted. With 77-56 in the 37th minute the difference was over twenty. That figure was obtained with a basket obtained by Fall. In fact, the great merit that TD Systems had was to lower the scoring production of a very happy team in attack. That is where the locals won their victory against Casademont Zaragoza.
Photos from as.com