Scariolo: "Our wish is to see Pau play at the highest level"
"We will cross our fingers to make it happen", wishes the coach about the return of Pau Gasol to the competition after two years standing.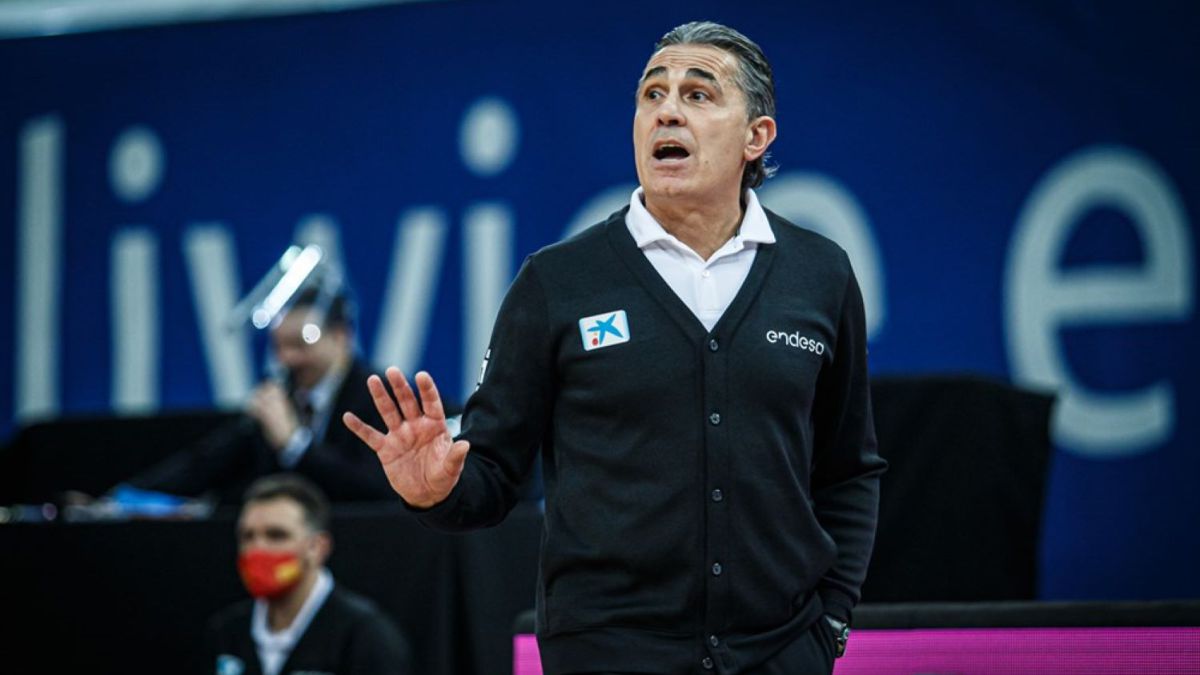 Sergio Scariolo, Spanish basketball coach, spoke on Sunday about a hypothetical return of Pau Gasol after almost two years injured and, although he recalled that his possible signing for Barcelona is just a rumor, he confessed that his main desire is to see him play again "at the highest level" .
"It is a rumor, of course we are always waiting to see Pau on a basketball court with any team that is fortunate enough to be able to sign him," replied the Italian coach when asked by the international pivot, who although he is advancing in his recovery this Saturday acknowledged that he is not yet ready to compete again.
"Our main desire is to see him play again at the highest level in a basketball game, so we will cross our fingers to make it happen", Scariolo added at the press conference after the Spanish team's victory against Israel in the third qualifying window for Eurobasket 2022.
After it was published that he would return to Barcelona until the end of the season, Pau Gasol assured this Saturday that he is still recovering from his left foot injury and that, therefore, he is still not in a position to compete again.Scariolo: "I am proud of all my players"
Sergio Scariolo was "very satisfied" with the performance of his players and the great experience that the two wins in the third window of qualifying for the Eurobasket have provided for the youngest, although he avoided decide on how many could be included in the list for the Tokyo Games "because it is still too early to talk about that" and we will have to wait until June.
"I am very satisfied with what the players have done all week. We have beaten two very good teams. Today we played a great first half, then we had a rather weak third quarter in defense and a very serious last quarter and solid in which we have regained our pulse and clarity of ideas ", summed up the Italian coach at a press conference after beating Israel by 78-73.
He recalled that Israel has been the only team that until today had not lost any match in the qualifying windows for Eurobasket 2022 and stressed that it is a rival that has been playing with the same men and the same coach for four years "so It is one more reason for satisfaction and we leave very happy and with a very positive balance ".
In his opinion, the triumphs against Poland on Friday and Israel this Sunday have been "a great experience" for the Spanish team, and especially for the younger players. "We were able after falling in Valencia (against Israel) and losing today our difference in a few minutes of maintaining composure, focusing again on our defense and being very solid until the end ", he highlighted.
This Sunday's victory was well deserved for the Italian coach. "In addition, we compete with new players who are growing and gaining experience in a very satisfactory way," added Scariolo, who asked if there will be several players from these windows on his list for the Tokyo Olympics replied that "it is still too early to talk. "and we will have to wait until June.
Photos from as.com