Scariolo: "The boys showed the right mentality and qualities"
The Spanish coach was satisfied with the performance of the players, most of them with little international experience.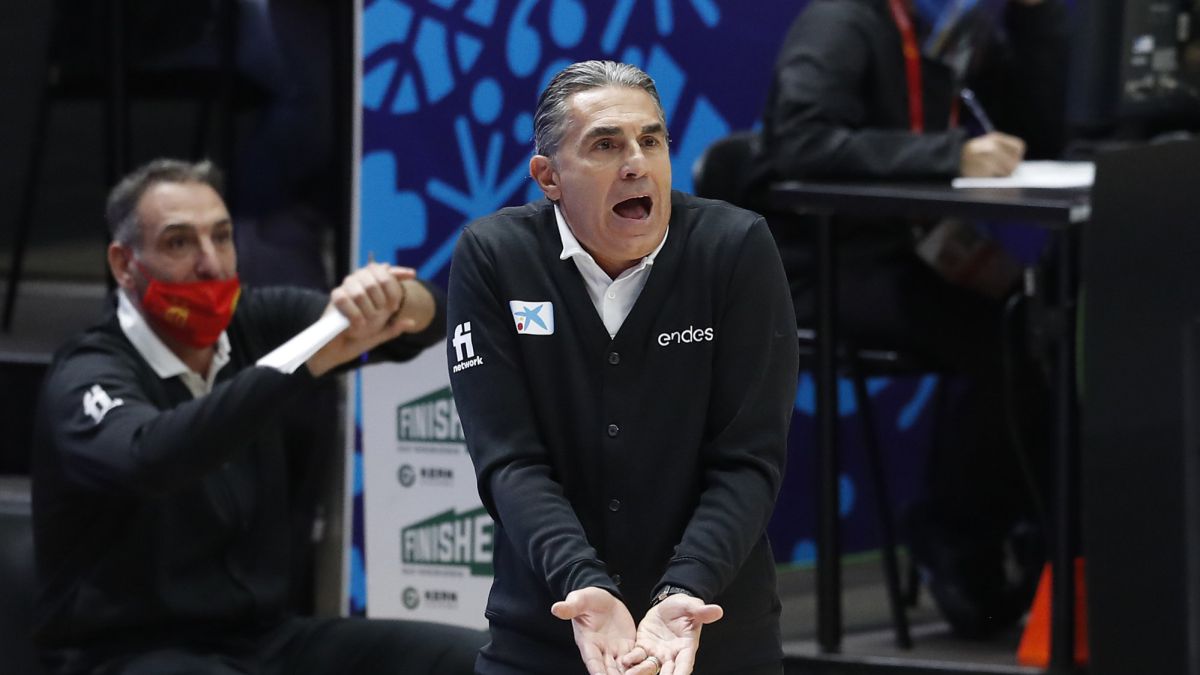 Sergio Scariolo, Spanish basketball coach, highlighted after the victory against Poland in the third FIBA window of qualification for the Eurobasket that his players made merits not only to win, but also to demonstrate the mentality and qualities that they treasure and that will help their progressive incorporation into the national team.
"I am very satisfied with this game, regardless of the final result, which is obviously also a pleasure to win a team that had already beaten you and with which there is a beautiful rivalry, we beat them in the World Cup and they beat us in Zaragoza and only a player from his regular squad was missing ", the Italian coach highlighted at a press conference.
In his opinion, his players have made many merits "not only to win, but to show that they can have the right mentality and qualities to grow and join. Not only the five starters, but the first three changes of the Zaragoza match makes one year they weren't here and that has much more merit, "he added.
Finally, he was "very happy" for the performance of his men in a match that he defined as "very fun" and wished that, despite having his presence assured at Eurobasket 2022, on Sunday against Israel the FIBA windows would close " in an equally competitive way ".
Photos from as.com