Sangria continues by Dembélé
Barça will have to pay Dortmund five million for the Frenchman's 100th game as a Barça player. The 105 million of the transfer would have already amounted to 140.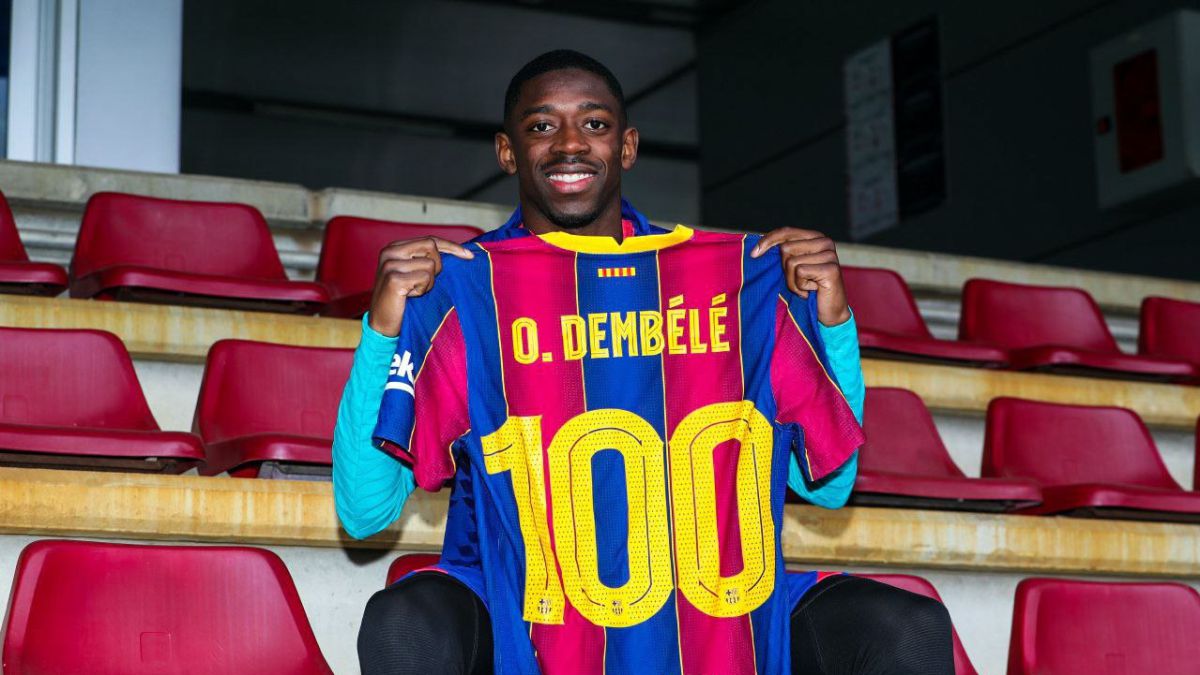 FC Barcelona once again have to open its purse for Ousmane Dembélé. As reported by the German newspaper Kicker, the culé team will have to pay a total of five million more to Borussia Dortmund after the Frenchman has fulfilled another objective more set in the agreement that the Catalans and Germans agreed in 2017. It is about the match number one hundred with the Barça shirt that Dembélé fulfilled in the recent victory (5-1) against Alavés. In this way, the 105 million euros that FC Barcelona disbursed about four years ago for the winger, would have already amounted to around 140 million. Always according to kicker, the operation could be even more expensive for the Blaugrana team. Should Dembélé meet one hundred percent of the agreed objectives, the transfer would amount to a total of 148 million euros. Among others, Barcelona and Dortmund negotiated the respective payment of five kilos for matches number 25, 50, 75 and 100 that the 23-year-old footballer played at Barça. Against Alavés, Dembélé entered the pitch in the 81st minute, ten minutes into the game that cost the Catalans five million more for a player who is close to becoming the most expensive signing in the club's history. They only exceed 145 kilos for Coutinho, a figure that Dembélé can still reach.
Photos from as.com