Sainz's Toyota Celica wins 30 years later
Jari-Matti Latvala took the victory in a historic test in Finland at the wheel of the Celica with which the Spanish won his first title.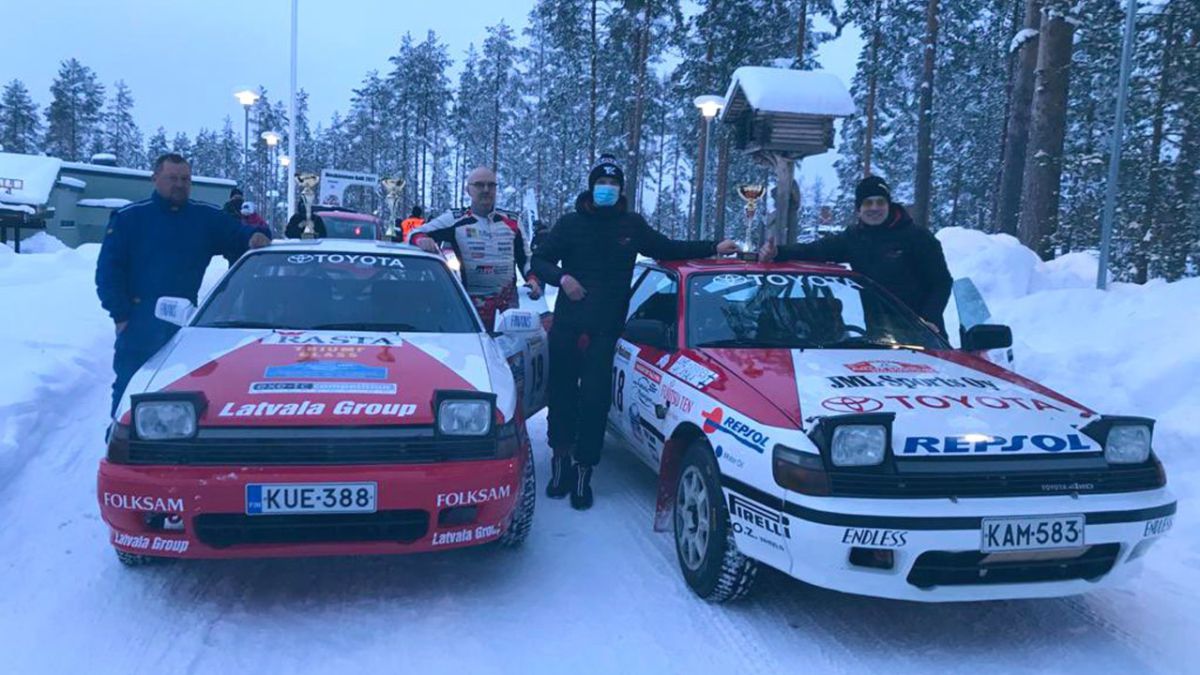 The Toyota Celica GT-4 with which Carlos Sainz achieved his first victories and his first title has triumphed again, only this time in the hands of Jari-Matti Latvala. The new Toyota team boss won the Mesikämmen Ralli, a historic event held this weekend in Finland, at the wheel of the car that launched the Spaniard to stardom in the early nineties.
Decorated in exactly the same way as the vehicle with which Sainz achieved nine victories in 1990 and 1991 and the title in 1990, the car used by Latvala even displayed advertising for the Spanish oil company Repsol. In fact, the two-time Spanish champion and triple Dakar winner wished him "Good luck! What a beautiful car ", on Twitter. It is one of the pieces from the Finn's private collection, with which, after asking permission from the president of Toyota, Akio Toyoda, he competed in his country's snow test. It was an exciting weekend, because it was also the first time since 2004 that he had competed in a rally alongside his father Jari, 64, who drove another Celica with which he finished eleventh.
Latvala, winner of 18 World Championship events with Ford, Volkswagen and Toyota, prevailed in all sections of the rally, whose average speed was extremely high, and took the final victory. His co-driver was Juho Hanninen, a test driver for the Toyota team, who already performed this same task at Rally Sweden last year. "It was a perfect day!" Latvala explained on her social media. "We had really nice winter conditions at Mesikämmen Ralli and it was a lot of fun to drive. I was really looking forward to it! "
Photos from as.com