Sabonis' record does not prevent a clear loss to the Bucks
The Lithuanian player broke his best scoring mark in an NBA game, but his rival took the game by a difference of 20 points.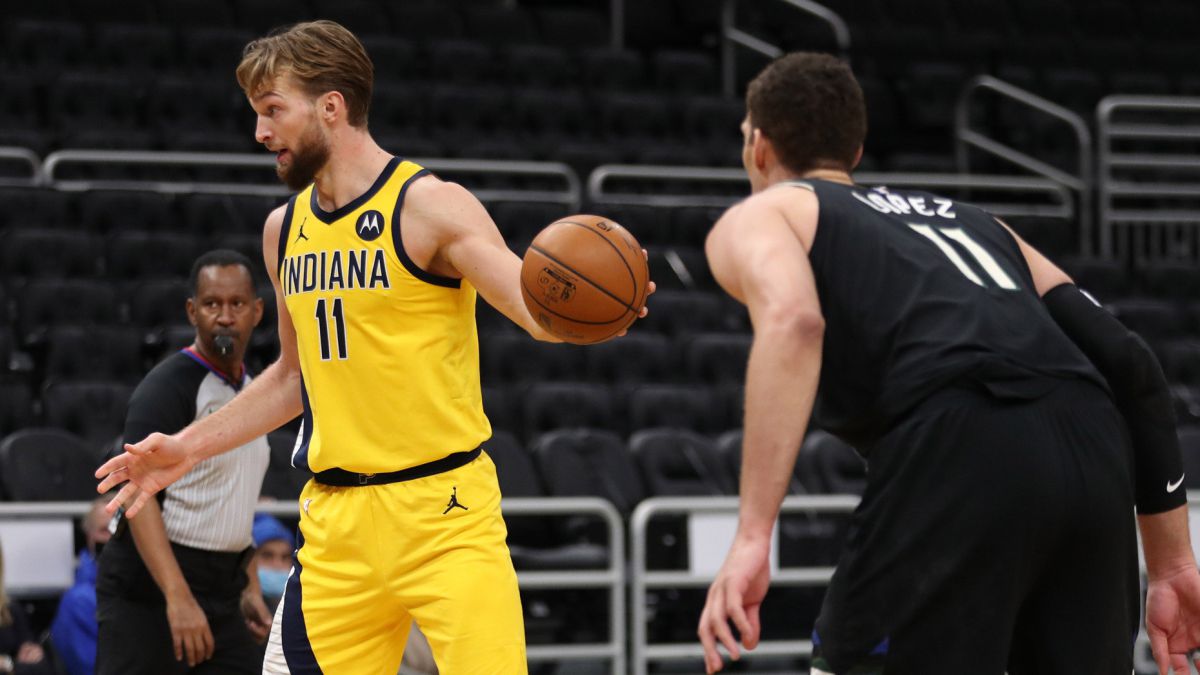 Very serious game of the Bucks in Milwaukee against another of the solid teams of the Eastern Conference, the Indiana Pacers. There was not an even fight, however, from the beginning and the green team ended up taking a victory by twenty.
In fact, the visitors did a little makeup so as not to lose so much. They came to be falling by 40 in the fourth quarter. A match to forget for them and a good show of power from their opponents.
Domantas Sabonis broke his best mark in the League, contributing 33 points, although it was useless. The power forward also added 12 rebounds and 6 assists. Giannis Antetokounmpo reached the triple-double (21 + 14 + 11) to lead the Bucks, who had eight players above eight points and Forbes (20) and Portis (18) as the most outstanding substitutes on their squad.
After two mishaps, two victories for Milwaukee. They are one of the teams in clear pursuit of the 76ers. On the other hand, another skid for a Pacers who are 12-10 after only winning one of their last four games.
Photos from as.com