Sabadell takes the measure of the teams of 'their' League
The harlequins, reliable against the teams below. He scored against Zaragoza, Alcorcón, Cartagena and Castellón. Only his next rival has resisted him: Albacete.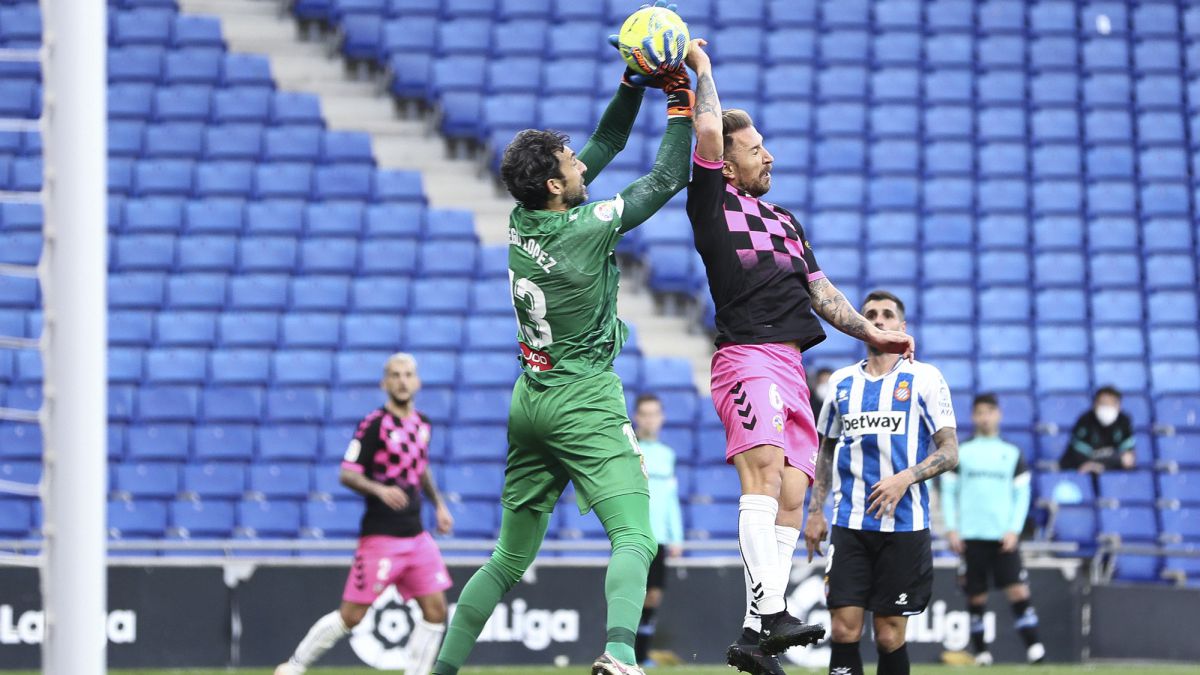 With the defeat against Espanyol (1-0) analyzed, and overcome, Sabadell now only glimpses Friday's game against Albacete. It is a direct duel for permanence, the harlequins have two points of margin with respect to the whole of Castilla-La Mancha, and a setback would return them to the relegation places. But the feelings accumulated by Antonio Hidalgo's block are very good (they have only lost one match in the last ten disputed) and, furthermore, this season it seems that they have taken the measure of the teams of 'their' League.
Sabadell have emerged as a difficult team to overcome and have shown themselves to be reliable in those matches in which getting closer to their goal is at stake. And it is found that against direct rivals such as Zaragoza, Cartagena, Alcorcón and Castellón he has not lost so far this campaign. But there is an exception and it is precisely against his rival on Friday: Albacete. The block that Alejandro Menéndez now directs is the only one in the lower area of the table that has been able to overcome Sabadell this year. In the first round he endorsed a painful 3-0 with goals from Álvaro Arroyo, Peña and Zozulya. Therefore, it is inevitable that in the Harlequin wardrobe there is a certain feeling of revenge.
Scoring against direct rivals is something that can bring you closer, and a lot, to permanence and this is what Sabadell will try to maintain, which will face a crucial end of the course. Of the last six teams in the table, Zaragoza is the only one with whom they have already played twice this season. And both duels ended in draws: 0-0 at La Romareda and 1-1 at Nova Creu Alta. Apart from this Friday against Albacete, they will also have to face Alcorcón, Cartagena and Castellón in the remainder of the second round. The good thing for the harlequinado team is that it depends on itself and already knows what it is to score against these last three blocks. In the first round they drew at home with Alcorcón (1-1) and Castellón (1-1) and beat Cartagena (1-2) at home.

Photos from as.com