Russell scores triple winner and Ricky 'takes revenge' on his 'ex'
Ricky tiptoed through Oklahoma before joining the Wolves. Later, Minnesota prevails in a duel in the lower part of the NBA.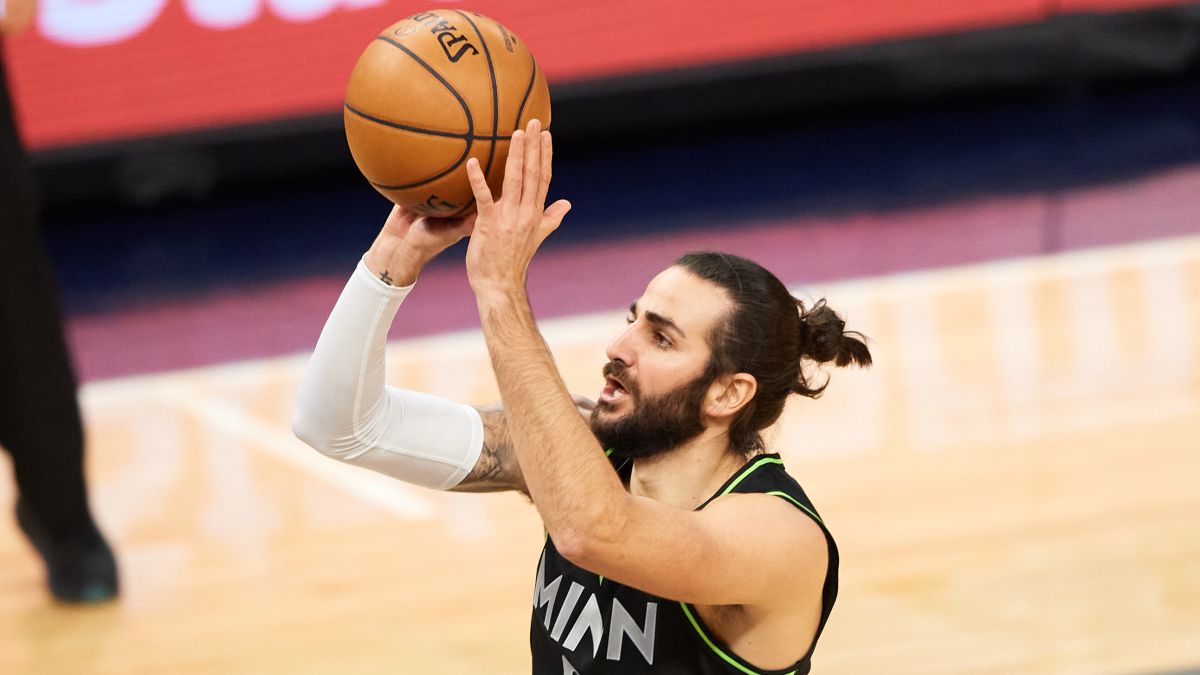 On November 16, after a fantastic season and a bubble in which they had finished unbeaten (8-0), the Suns looked for a coup in the market. Ricky Rubio (among others) a player who had squared perfectly with the coach, Monty Williams, who got along fantastically with his teammates and understood the idiosyncrasy of the franchise to which he belonged like no one else, was transferred to the Thunder in exchange for Chris Paul . Regardless of whether the transfer was successful or not (Paul is objectively better than Ricky) and the wishes of the players, which matter little in these cases even in the midst of the era of empowered players, Ricky was officially introduced as a new OKC player. And just a few days later on draft night, he would be traded again, this time to the Timberwolves, with Sam Presti getting rid of a player in his late thirties and did not want to be on a rebuilding team (he has had, much to his regret, than to meet Al Horford) and Ricky returning home, that place where he started his career but where he is not quite comfortable. Oh of course, and between one transfer and another were the complaints of the Spanish, who did not like at all to be part of the Suns merchandise and talk about "there are forms and forms." "What a deal," he said of the NBA.
Ricky was only a few hours in the Thunder, who never wanted him. For Sam Presti, his General Manager, the Spanish international was just a bargaining chip, with which to get rid of Chris Paul's spectacular contract and thus set course for an eternally postponed reconstruction for the project that was forged with Kevin Durant, Russell Westbrook and James Harden and who has ended up without any of them and looking to the future while looking at the more recent past wondering what could have happened if ... Beyond so much messianic analysis of a movement as logical as it is legal, Ricky reached a franchise that he already knew, but that was in a crisis greater even than he remembered. Flip Saunders (with whom he came to coincide in addition to Rick Adelman), had been replaced by his son Ryan, but apart from the last name there was not much that the point guard was familiar with. And as if that were not enough, Ricky plays fewer minutes than ever (23) and scores and also assists at his all-time lows (6.1 and 5.8, the latter being worse during his first year in Utah) .
Well, almost three months after the sainete, it seems that Ricky has been able to 'take revenge' slightly and find some satisfaction in one of the two teams that did not like him: the Thunder. Minnesota, which in addition to Ricky's complicated moment has one of the worst balances in the competition (6-16, last in the West and third worst balance in the League), visited the Thunder who are little or nothing interested in adding victories and they are looking to progress in a year of transition, with a new coach (Mark Daigneault) and a plethora of draft rounds that Sam Presti collects as if they were ending. With that and a young team to exhaustion, they go 9-12 and fight all their games, but today they have escaped at home against a team in the box that started by winning their first two games, and has 18 defeats in the last 22. Sultry is little.
D'Angelo Russell, a man lost and lost in the cold of Minneapolis, went to 21 points and scored the triple of the victory, one that was on the verge of not happening after the locals rallied a game that seemed to have lost. And Malik Beasley, a player of extraordinary projection, went to 24. Anthony Edwards, the new No. 1 in the draft, barely reached 9 in a lousy shooting series (3 of 14, with 1 of 7 on triples) and the The rest contributed their grain of sand in a victory of few points and between two losing teams, which are (and will continue) in the lower part of the League. In the Thunder, the best was Al Horford with 26 points, 7 rebounds and 8 assists, while Hamidou Diallo added 16 and 10 passes to the basket. The Thunder, with their eyes on the future, see defeat without concern. The Wolves, who do not raise their heads or get it right in the diagnosis of their eternal problems, get a victory that knows little. And Ricky, in the reunion with the team that introduced him and for which he never played, went to 3 points, 4 rebounds, 8 assists and 3 steals in just under 24 minutes. A little revenge, for calling her something. For now, he has to settle for that.
Photos from as.com