Rummenigge: "I read about Barcelona's debts and I almost choked"
The chairman of the Bayern Munich board of directors appeared to talk about rumors and was concerned about the debt that Barça carries.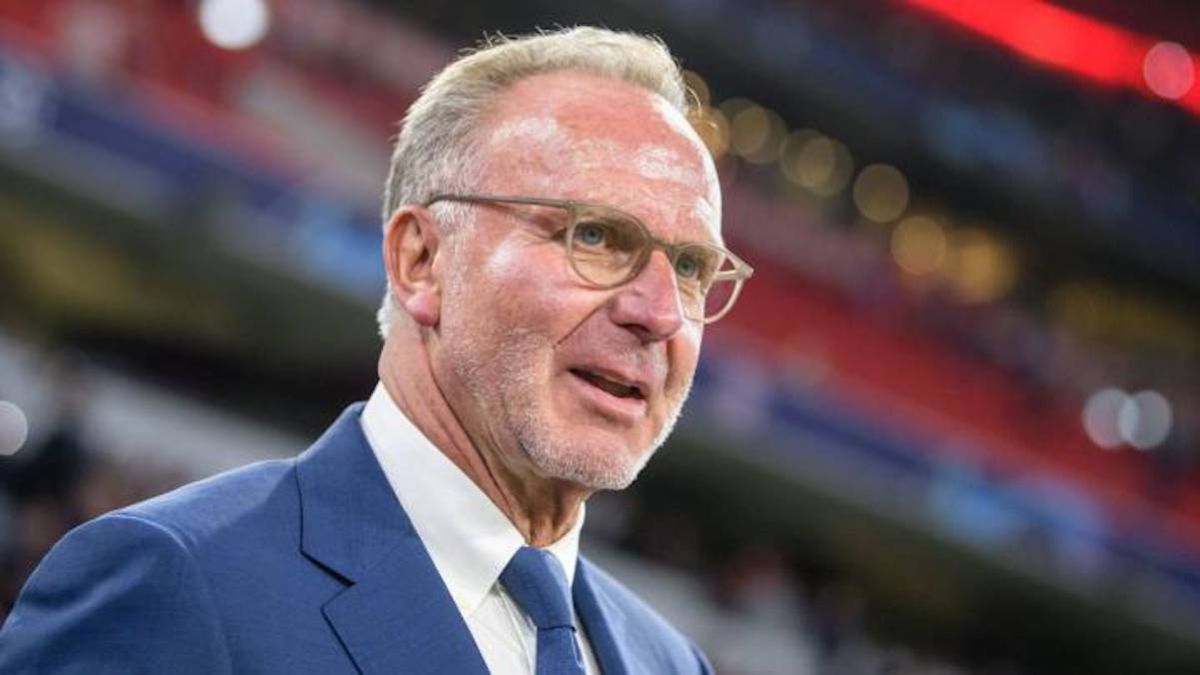 The word of Karl-Heinz Rummenigge, Bayern Munich's top manager, is worth its weight in gold in the Bavarian capital. On the occasion of the closing of the winter market, the president of the board of directors of the current champion of the Champions League appeared before the cameras of the television network Sky Sport News, in which, in addition to talking about the rumors that place Upamecano in his club Alaba already at Real Madrid, he was also very concerned with the exorbitant debt that FC Barcelona piles up. These are the topics on which Rummenigge spoke: Barcelona debts
If Bayern had that debt, they would not be able to sleep soundly at night. But I don't think it's going to change anything. A club like Barcelona is not going to collapse simply because of the enormous value it has for a region like Catalonia. Of course, I deeply regret that clubs can get into debt in this way. At Bayern, we were and continue to be role models considering what happens in Barcelona or Italy, where salaries are no longer even paid. Here we pursue sporting success, on the one hand, and economic stability, on the other. I read about Barcelona's debts while having breakfast and almost choked.
Negotiations with Real Madrid
Florentino has not contacted us about Alaba. Nor is it that I have to. From January 2, the player is free to sign wherever he wants. That's how FIFA rules dictate, that's how the business works. I don't know how far the negotiations with Real Madrid have advanced, all I know is that they are a great club. It does not matter that they are living a difficult time and have not been as successful in recent years as they have been used to, it is still a great club and you have to understand the player.Renewal failed
Here I have to defend Hasan Salihamidzic (sports director). He begins to establish conversations with the player's environment in February 2020, that is, exactly one year ago. There was plenty of time and we have to disprove the fairy tales that exist about it. We put a lot of money on the table, an amount that, yes, in the end apparently was not enough to convince him. They are things that we must accept. We are talking about a player who has been of great value to us for more than twelve years, so there is no problem. In summer, we will part ways amicably.
Farewell
I shed the occasional tear when I said goodbye to Thiago last summer and I do not rule out the same thing happening if I meet David the day he has to leave.Upamecano
Because of Alaba's departure, we feel the need to fill the void that he will leave in our squad and we are convinced that Upamecano is a capable footballer. We maintain a good relationship with Volker Struth, his representative, who also comes from making it clear that Bayern is not the only team interested in taking over his services. As he says, there are at least two international level competitors for the player, so we have to wait to see how things evolve. Of course, he was about to land at Bayern when he decided to leave France, but at that time he was not fully prepared for the challenge and decided to join the ranks of Salzburg. Perhaps he was right with that decision, today he is a most interesting footballer in that position.
Fans' return to the stadiums
I am optimistic that we will have the opportunity this spring to play with fans again. It will probably not be 100% of the capacity, but the more people are vaccinated, the more light will be seen at the end of the tunnel.
Photos from as.com