Rubén Pardo, on the hunt for the sniper Óscar Rodríguez
With his goal against Albacete, Pardo has scored three free-kicks this season and remains behind one of those scored by Oscar last season. He is the best specialist in 2nd.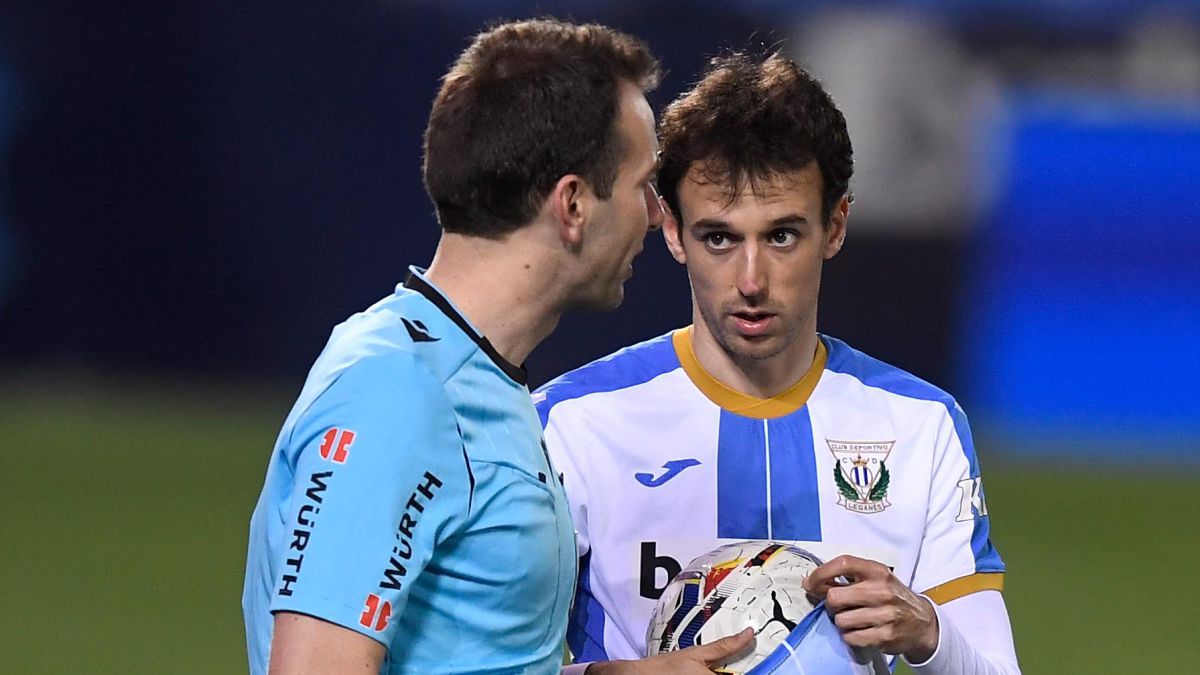 Rubén Pardo, Leganés center midfielder, goes on the hunt for Óscar Rodríguez as a new Blue and White myth in the free kick. With the goal that the Riojan scored against Albacete yesterday, he adds three goals in this luck so far this season. The three, moreover, almost consecutive: of the last four days, only against Girona did not see the door with these situations, a new goal tool for the pepineros.
Because until Pardo made his debut against Las Palmas, Lega had not scored a goal from a direct free kick so far this year. He tried it himself before. And against Girona he almost succeeded in the first round (ball to the post), but it was a matter that resisted him. Perhaps because the team did not create dangerous situations in which he could show off. With Garitano that has changed.
This version of the Blue and White team is more offensive, more committed to attacking the wings, relying heavily on diagonals and using a playmaker as a source to supply balls to the sides. This mechanism allows Leganés to look more frequently at the ball from the rival area and, therefore, increases the chances of causing fouls in which Pardo can take his class for a walk.
Top specialist in the category
With these three goals, Pardo equals Óscar Sielva as the best specialist in the category in free kick shots. The Ponferradina midfielder also has three targets in this formula. They are one less than those achieved by Óscar Rodríguez with Leganés last season.
The one from Los Navalmorales, now at Sevilla, broke a specialist drought that had plagued Leganés for several seasons. Since the team returned to professional football, it had not found a man in charge of scoring more or less regularly from a foul. In fact, in First only Gabriel Pires had scored wearing the laurel shield before Óscar did.
It could also be said that Pardo is the best free kick specialist that Garitano has had since he was Leganés coach. At least that's what the statistics show. In his previous five seasons, none of his pupils did more than one goal in this way in professional football: Paco Candela, Lluis Sastre, Timor, Omar (these in 15-16) and the aforementioned Gabriel (16-17 season ) were the only ones who scored a foul with Bergara at the controls of the cucumber ship.
So much so, that yesterday, when asked about Pardo's goal, Garitano praised the odd pitcher, but of his time in Second B. "I've had very good pitchers. Already in Second B, Carlos Martínez, Álvaro… in Second, in First… but Rubén has always known how to control it. It is not easy, it is not easy ... but we are confident that he can score. It has. He has three goals in a row from a foul. Is not easy. The security and the conviction have it. We have to take advantage of it ", insisted the cucumber technician.
Photos from as.com