Rossi turns 42 today and Fonsi does not see him retiring without an audience
"Valentino deserves a full year of tribute and that the fans can go and see him off," says the Italian's friend and Pramac Ducati coach.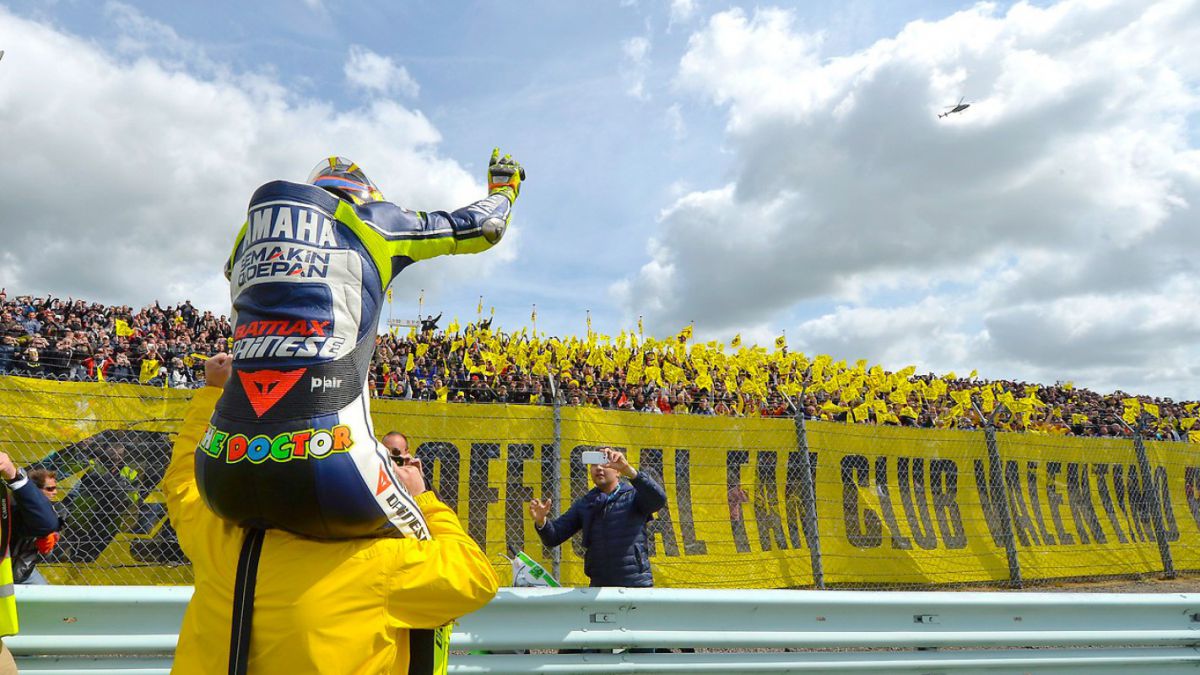 Today he is 42 years old, for many, the best rider in the history of the Motorcycle World Championship. Those who believe so argue his theory beyond his sporting achievements and attribute such honor to him for leaving Honda planted in his day, tired of being told that he won because he had the best motorcycle, to go racing, and win, with Yamaha, which in that distant 2004 was also behind Ducati. This is Valentino Rossi, that old rocker who continues to enjoy the GGPP and who on March 28 will start his 26th season in the championship enrolled in a satellite team instead of an official, as usual, ready to continue giving gas to stop. AS has taken the opportunity to speak with a good friend of his, a Fonsi Nieto who does not see him retiring without an audience in the stands, as will happen again this year due to the pandemic at least in the first rounds of the championship.
The nephew of Maestro Nieto, who will repeat this year as coach in the Pramac Ducati box, this time with Johann Zarco and Jorge Martín as pilots, is left speechless to speak of Italian: "I don't know what to say about Valentino. Simply take off my hat and wish him to continue much more. There is only one thing that I would really like and that is that, the year he retires, that there is an audience in the stands and he warns him before, so that people can fire him and he enjoy it. . I would not like him to leave with the stands empty like now. Valentino deserves a whole year of tribute and that the fans can go and see him off. That would be just enough for me, and very nice ".
Reasonable wish of the former pilot, but no one thinks that this is going to be the reason why The Doctor and Petronas decide or not to continue together also in 2022. "I don't know", says Fonsi when asked if the public factor and his long-awaited return may be an incentive for him to continue beyond this year. When asked if he talks to him a lot, he assures the following: "I talk, but not much. We talk especially at races, which is where we see each other. And in the summer one day, in Ibiza." And he repeats his wish: "I already said that I would like him to retire with a whole year of tribute. What this guy has done for the motorcycle world is incredible. Every person who wears a helmet has to be grateful to Valentino Rossi for what he has done for motorcycles ".
Photos from as.com