Rodrygo shortens deadlines
He went out to run and touch the ball in Valdebebas: he was injured on December 23 against Granada and it was speculated that he would be out for three months. In the club they prefer to go calmly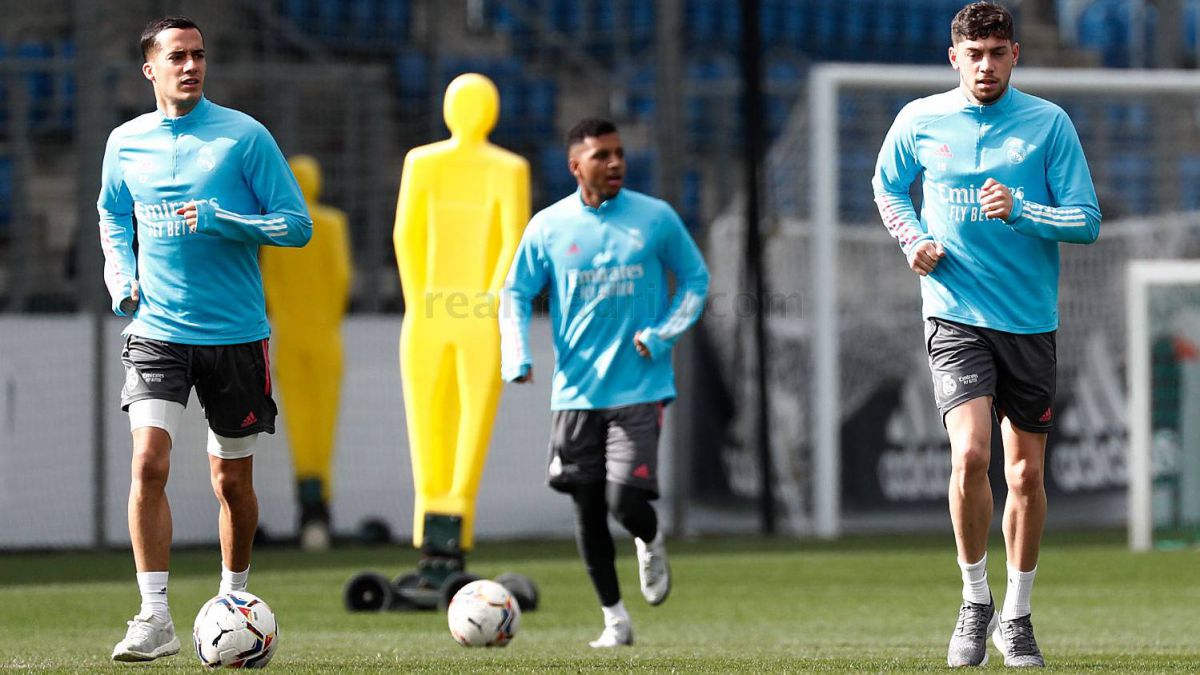 The first training session of February brought good news to the Madrid squad. Upon Zidane's return to direct training, he was unexpectedly joined by the presence of Rodrygo Goes. The young Brazilian player was injured against Granada (2-0), in the penultimate match of 2020, held at the Alfredo Di Stéfano stadium, on December 23. 41 days ago.
The injury to the young Brazilian was fortuitous: 35 minutes into the game was passing, when he escaped down the left wing of the Madrid attack. Foulquier, a Nasrid right-back, pushed him out of the area, but the former Santos fell inside. As soon as he fell, he felt a sting in the back of his right thigh. He had to be removed on a stretcher, immobilized, while the player left with obvious gestures of pain. Two days later, after undergoing various medical tests, he was diagnosed with a muscle injury with tendon involvement in the right biceps femoris: there was no date for his return, but an estimated three-month absence was estimated until the end of March. What the Brazilian attacker suffered is a 'treacherous' injury, according to medical experts: the muscle appears to be recovered, but at the slightest effort it breaks again, lengthening the recovery period.
From the first moment, Rodrygo put himself in the hands of the Madrid team's medical services: rest and recovery work with physiotherapy were the first treatments. As time has passed and the improvement has passed, the Brazilian got down to work with his physical trainer: in the mornings he went to Valdebebas, in the afternoons, he worked at home. The end, to be fully recovered and available for the second leg of the Champions League round of 16 (scheduled for March 16). Depending on his surroundings, in about two weeks he could return to training with the rest of his teammates. But they don't see it so clearly at the club.
Rodrygo had earned a place in Zidane's starting eleven: his impudence, his speed, his verticality, his association with Benzema in the Whites attack, had led him to notably cover the absence of Hazard. That injury against Granada slowed his progression, and incidentally, it was something that the team has noticed during his absence: only two victories (Celta and Alavés in the league) in the last seven games, with three defeats (Athletic in Super Cup, Alcoyano in Cup and Levante in League) and another two draws. The player wants to return as soon as possible, and more in the final stretch of the season. At the Madrid club they prefer to slow down with him. But Rodrygo has already started his return to competition. 41 days after being injured
Photos from as.com