Rocío del Alba grazes the podium and rubs shoulders with the elite in Banyoles
Richards reissued her 2020 victory. The Spaniard, who followed in the wake of the world champion during the event, finished fourth.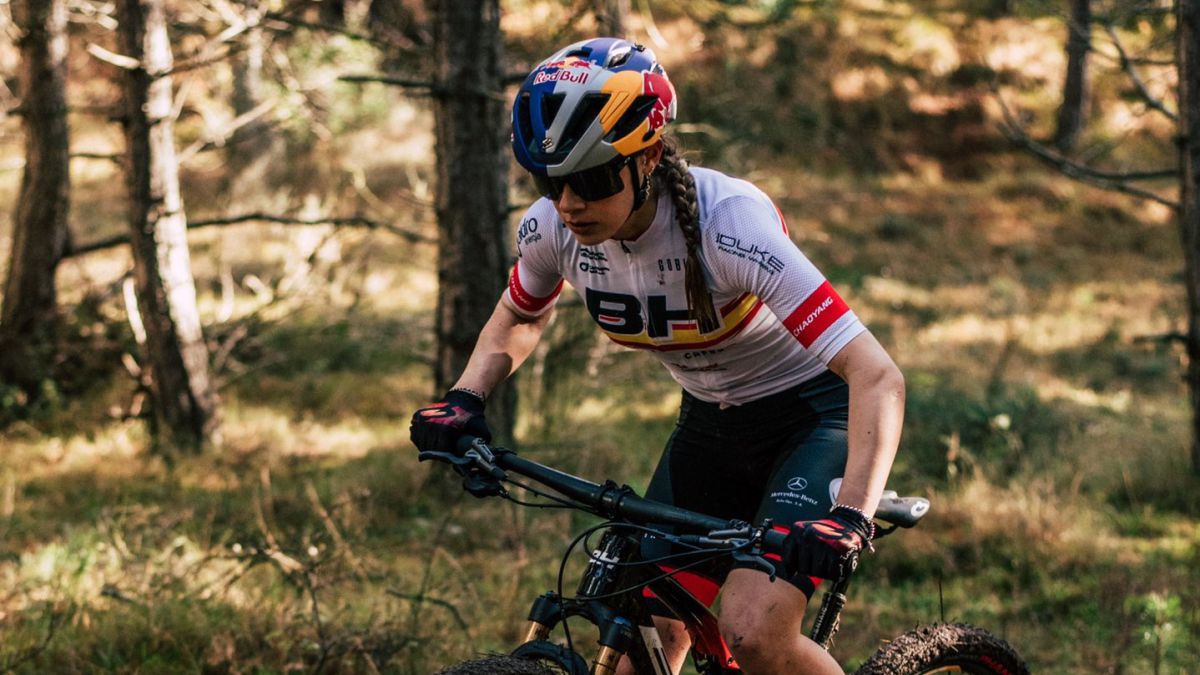 Rocio del Alba is already rubbing shoulders with the world's mountain bike elite. It is not a mere expression, but a fact. The Spanish biker shone in Banyoles (Girona), in a UCI Hors Categorie test corresponding to the SuperCup Massi where there was no public as a security measure due to the pandemic, but where the BH Templo Cafés runner left her mark among the greats. Evie Richards took the triumph alone, repeating her 2020 success on this same date.
But it was not she who broke the race, but Pauline Ferrand-Prevot. The Frenchwoman, carrying the rainbow that accredits her as the current world champion, was the first to open a gap with the rest of the favorites, but not with a Rocío del Alba that stuck to her wheel. But Ferrand-Prevot, who at this point in the season is still not in his best form, was losing ground.
In the decisive stage of the race, Richards caught the duo in the lead, changed the pace and left the world champion behind, but not Rocío, who resisted the challenge at first. Carlos Coloma's pupil kept in the wake of the British woman until on the penultimate lap, Richards opened a gap in the technical corner zone. In the last bars and climbing a lot of ground, both Jolanda Neff and Elisabeth Brandau arrived like a breath to close the podium. Both passed Rocío, who crossed the finish line in fourth place a few seconds from the box. But little more can be asked of a biker who already makes Spanish MTB dream, among the greats.
Photos from as.com