Ricky: "I'd like to talk to the coach to find out my role."
Wolves lose to LaVine's Bulls: 35 points. The Spaniard has yet to speak individually with his new coach, Chris Finch.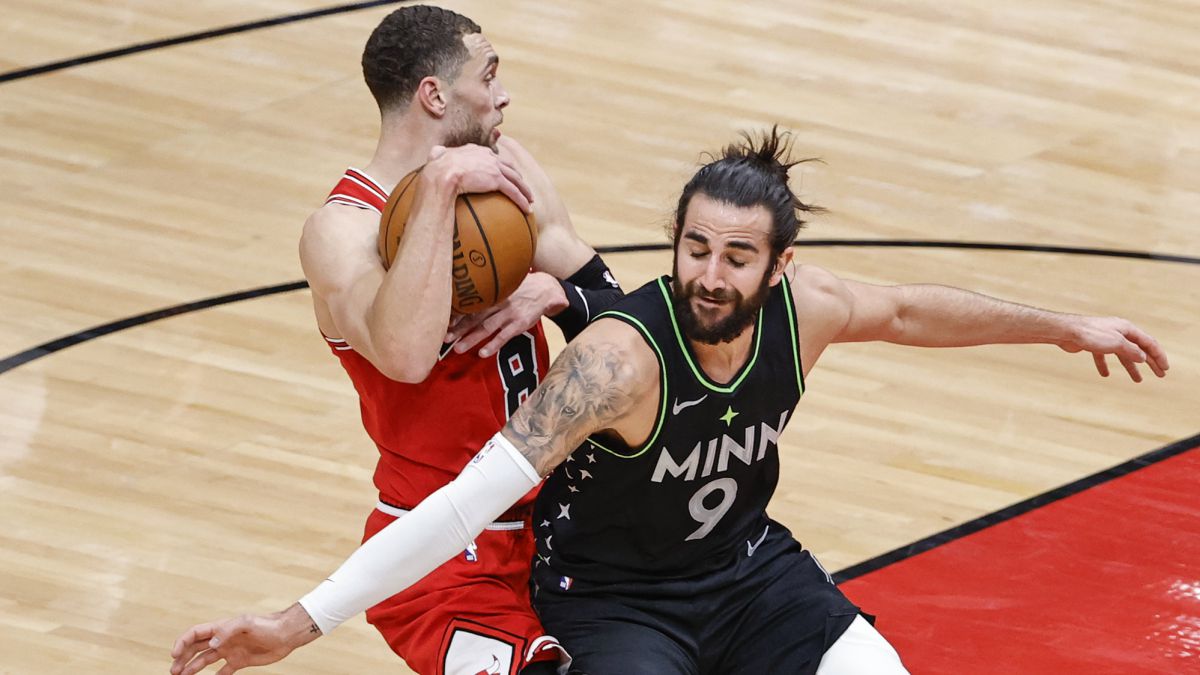 Minnesota won't lift its head. The worst team in the entire NBA lost this morning in Chicago against the Bulls (133-126) of an unstoppable Zach LaVine and added the 26th of the season in 33 games. They have six consecutive losses for a balance of 1-10 in the last 11 games. Crisis that took Ryan Saunders off the bench. His replacement, Chris Finch, has not yet found the key and is unprecedented: two games, two losses. "It has been three days and we have played two games. I think he has had a lot on his plate (...). He has come and it has been a storm for him. He has to adapt, "Ricky Rubio told EFE after the duel in Illinois.
The Spanish point guard is taking advantage of D'Angelo Russell's injury loss (left knee) to spend more time on the court: since his teammate's injury he has always played more than 22 minutes, with a maximum of 35 against Indiana, where He also achieved his best mark of the season with 20 points and 13 assists. In Chicago, he shot in the 33rd minute with a dozen basket passes and 9 goals, including three free throws that led the game to an overtime that the Bulls dominated.
"I have felt more comfortable"
"In the last two, three weeks I have felt more comfortable," the Spanish international confessed to Efe, who as he himself said had not had a good start to the course in his second stage at the Wolves . He also indicated that he had not yet been able to speak with Finch individually: "Of course, at some point I would like to speak (with him) to know very well what my role is. (…) I also understand that when DLo returns this will change. But this has been my role in recent years, my entire NBA career, and that's when I feel comfortable. "
Minnesota couldn't keep up with all-star Zach LaVine's push. The guard, who was drafted by the Wolves in 2014, is in the best moment of his career with 28.8 points on average. This morning, he went to 35 (5/8 of three) to achieve his 16th meeting of the course with 30 or more goals. Under his baton (and with Billy Donovan on the bench), the Bulls dream again of returning to the playoffs four years later: They are sixth with a 15-16 record thanks to a five-game winning streak in the last six games.

Photos from as.com