After their ugly loss in San Antonio the night before, the Warriors play a great second half and beat Curry and Green.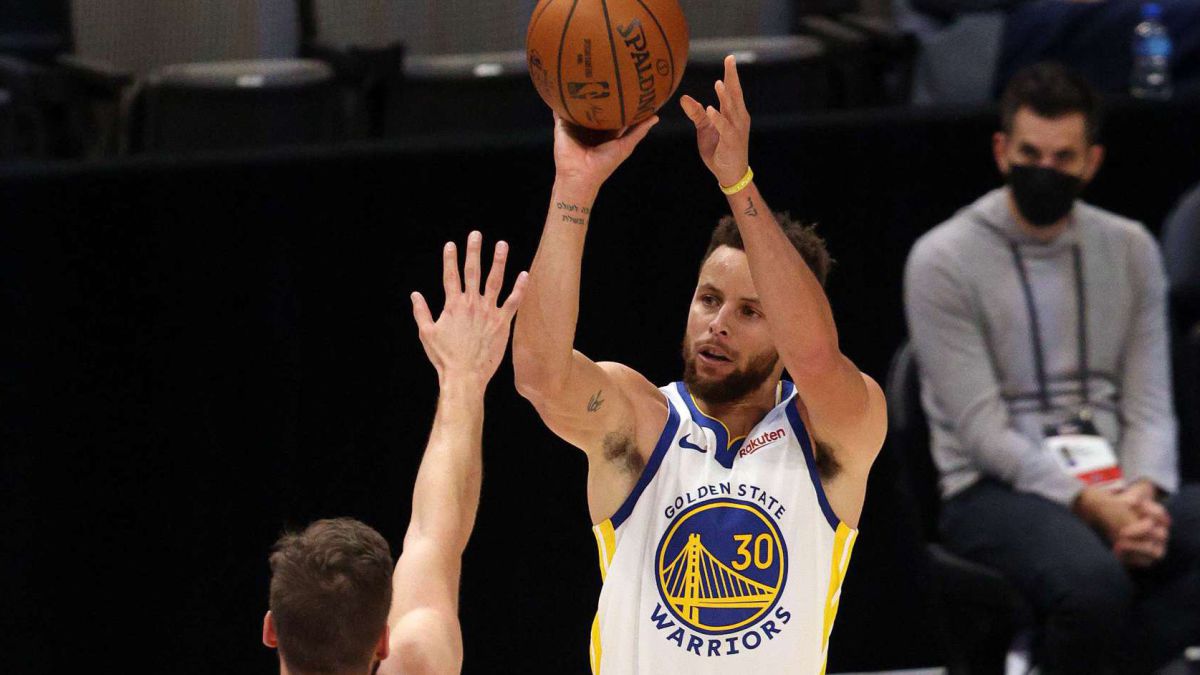 It is the season of double duels, things on the pandemic calendar: matches that are repeated against the same rival, many times in back to back (like this time) and with the feeling of a mini-series of playoffs (or, simply, of deja vu ). And that allow us to see changes like this: the Warriors went from losing in San Antonio 105-100 to winning 24 hours later 91-114. They have played (started with virtually no inside rotation) four games in Texas, two in a row against the Mavs, two in a row against the Spurs. And they close them 2-2, a correct balance with a feeling that it could be better: two incontestable wins, two defeats in extremis, San Antonio after wasting a 14-point lead.
This time there was no final disaster (like a few hours before): after the 50-50 break (with rude failures by the Warriors to handle a better result), the set was 41-64 in the second half. A 2-23 in the third quarter, an absolute domination, split a score (55-76) that was no longer sewn. The Spurs had run out of magic the night before. It happens to them: four of their last five defeats have come by at least 17 points. But they are 14-11, an absolutely brilliant record on the eve of their annual rodeo tour (seven away). The Warriors are 13-12, about to win back James Wiseman and back to San Francisco, where they have a round of games (Magic, Nets, Cavaliers, Heat) to try to get off (finally) 50% of victories.
Stephen Curry has completed this step for Texas with 149 points on 85 shots from the field and 25/50 on 3s. His averages for the season are already at almost 30 points with percentages of 49% in total shots, 43% in triples, 93% in free throws. Steve Kerr says he has never seen the point guard so well and he may not be off track: this time 32 points with a 4/10 on 3s. In good company: 12 + 10 from Kelly Oubre Jr, 15 + 6 from Paschall, quartermaster work by Lee and Toscano-Anderson, 14 points from a somewhat weak Andrew Wiggins in the last games and 6 + 7 + 11 from Draymond Green, who In these four away games he has added 51 assists. An outrage.
After three wins in a row and a competitive first half, the Spurs merged. A bad day for a team that does not usually give away anything: whoever wants to beat them, has to sweat it. And the Warriors this time did it. DeMar DeRozan fell to 12 points and 6 assists (below an average level that deserves an all-star call), and Keldon Johnson finished at 13 + 6 + 6. Dejounte Murray (8 + 4 + 2) did not repeat his great game from the day before and Lyles (15), Gay (17) and Mills (13) scored from the bench. And now on to the rodeo tour.
Photos from as.com