The madridista on loan in Dortmund scored the third goal taking advantage of a gift from Haaland. Before Dahoud and Sancho scored in a comfortable victory.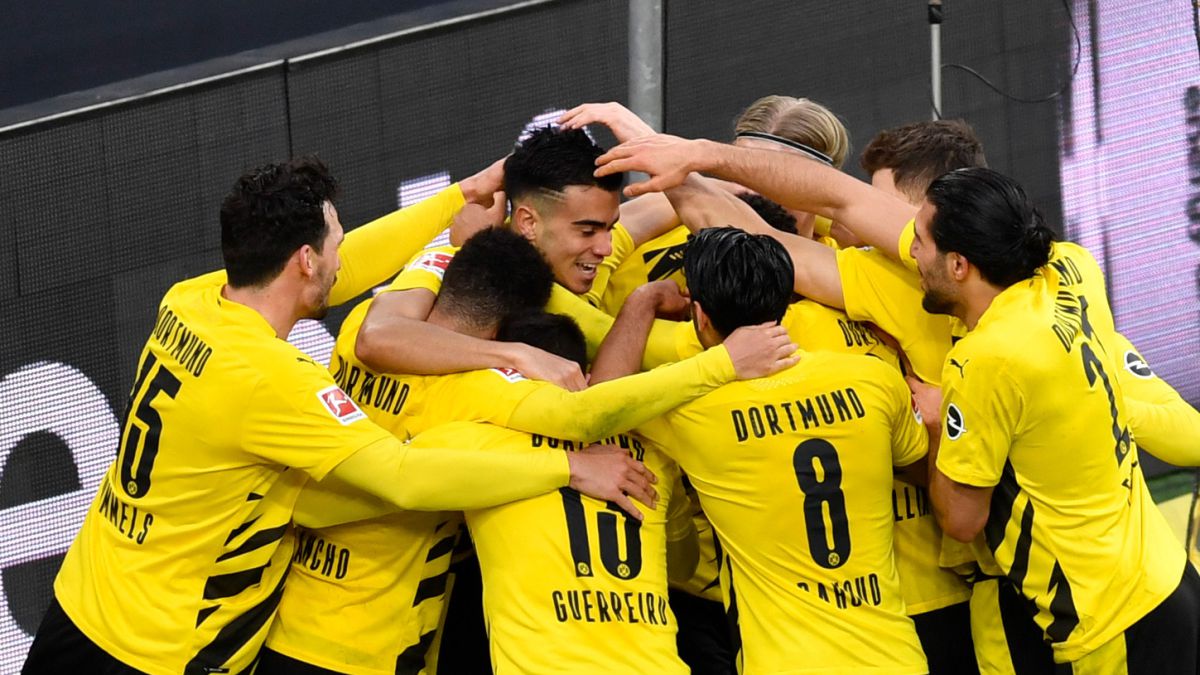 Dortmund thrashed Arminia Bielefeld and finally left the first good news of Reinier in his loan from Real Madrid. The Brazilian scored the Germans' third goal by taking advantage of a gift from Haaland, a connection that had not been seen all season and that sounds future, either at Dortmund or, who knows, at Madrid.
After an unprecedented season for Reinier, in which he has only played four Bundesliga games, with Trzic the story seems to change. A few weeks ago he said that he was making a great effort to integrate, including learning the language. The next step has been to give him minutes, as happened before the modest Arminia Bielefeld. The former of Flamengo and Real Madrid took advantage of them by scoring his first goal of the year.
Dortmund had previously been very comfortable on the pitch. He had to wait for the second half, yes, to crystallize it on the scoreboard, but he had already amply deserved to get ahead. Reus finished off the crossbar and it was Dahoud, one of the best on the field, who opened the can. Sancho, from a penalty, put more distance on the scoreboard shortly after.
Haaland, very participative, failed to score, but instead gave the goal on a layup to Reinier after another great action from Sancho. Reinier celebrated it effusively because it means a lot for him, for Dortmund and, indirectly, for Madrid. The talented young Brazilian player is alive. In a difficult year, there is still time to talk.
Photos from as.com