Reinier's infinite patience
The player on loan from Real Madrid still has not made his debut with the new coach, he has barely been summoned and does not spend more than 136 minutes on the pitch this season.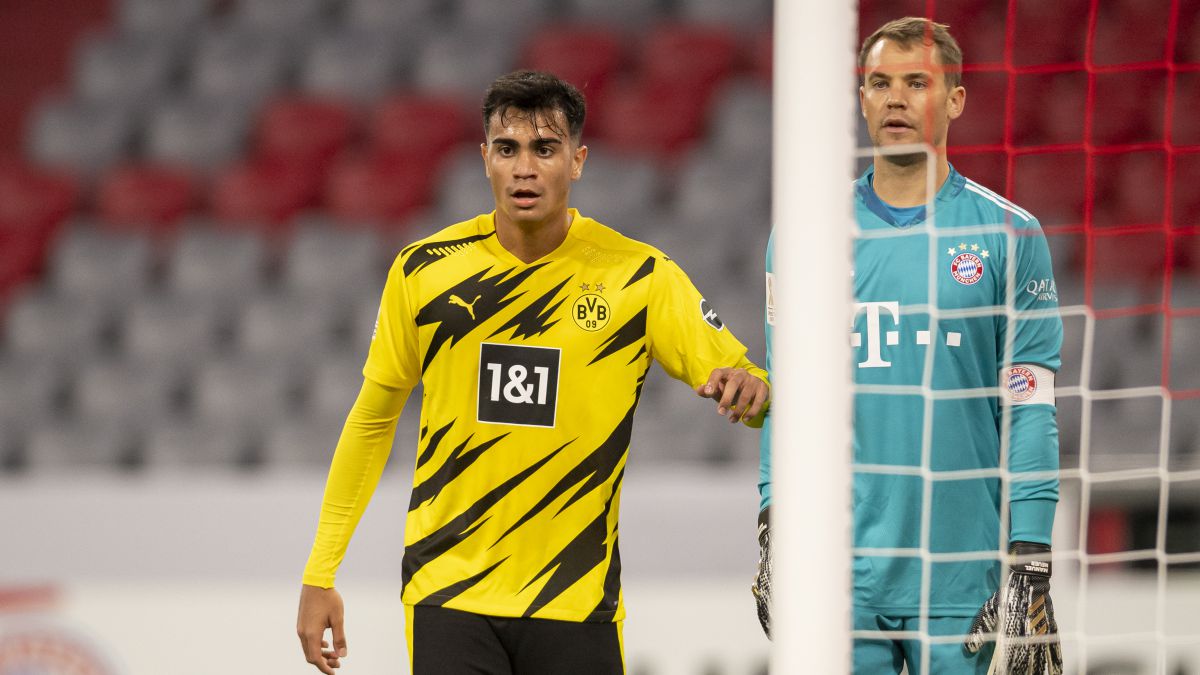 Reinier still doesn't see the light at the end of the tunnel. The Brazilian promise owned by Real Madrid, who headed to Borussia Dortmund at the beginning of the season on loan in order to settle in the elite away from the Santiago Bernabéu spotlight, is still on the sidelines. He did not count under Lucien Favre and remains ostracized under the mandate of Edin Terzic, successor of the Swiss coach on the Borusser bench since December. He has still not made his debut with the new coach, he is barely summoned and does not go beyond 136 minutes on the pitch this season. Desperate.
For this reason, the player himself had a conversation recently with his family and his agent Giuliano Bertolucci. Ronaldo's Real Valladolid was interested in the Brazilian and sent Reinier an offer, but the attacker decided to reject it and continue fighting to gain a foothold in the highly requested black-yellow attack. The young footballer, for whom Real Madrid paid a total of 30 million euros to Flamengo and endowed him with a contract until 2026, is willing not to give up and considers his stage in western Germany as a challenge more than it will make you grow as a gamer.
"This city is neither Rio nor Madrid. But it is a working-class city and that is something that goes with me. In Brazil, Borussia is known for giving opportunities to young players," said Reinier at the time and continues without losing the hope yours is coming soon. It should be noted, of course, that the 19-year-old midfielder does not come from having any type of adaptation problem. He is one more within the team, he does pineapple in the dressing room and works like no other to convince a Terzic that he will be forced to pull rotations soon. The BVB is still alive in three competitions and changes are needed in the eleven when the Champions returns in two weeks.
A lot will depend on the physical condition of Marco Reus, who starts at Dortmund in Reinier's position and is very conducive to injury. The hope, both of the player and the white club, continues to remain intact, especially considering the development in Dortmund of another Real Madrid loan such as Achraf. But patience has limits. If Reinier's situation does not change until summer, everything indicates that, finally, the loan will be terminated early and an attempt will be made to find another destination for a player who, for now, is wasting time. Too long.
Photos from as.com