Red Bull presents the car that aims to dethrone Mercedes
A review of the central zone, next to the new Honda engine, to try to take Verstappen or Checo to the title.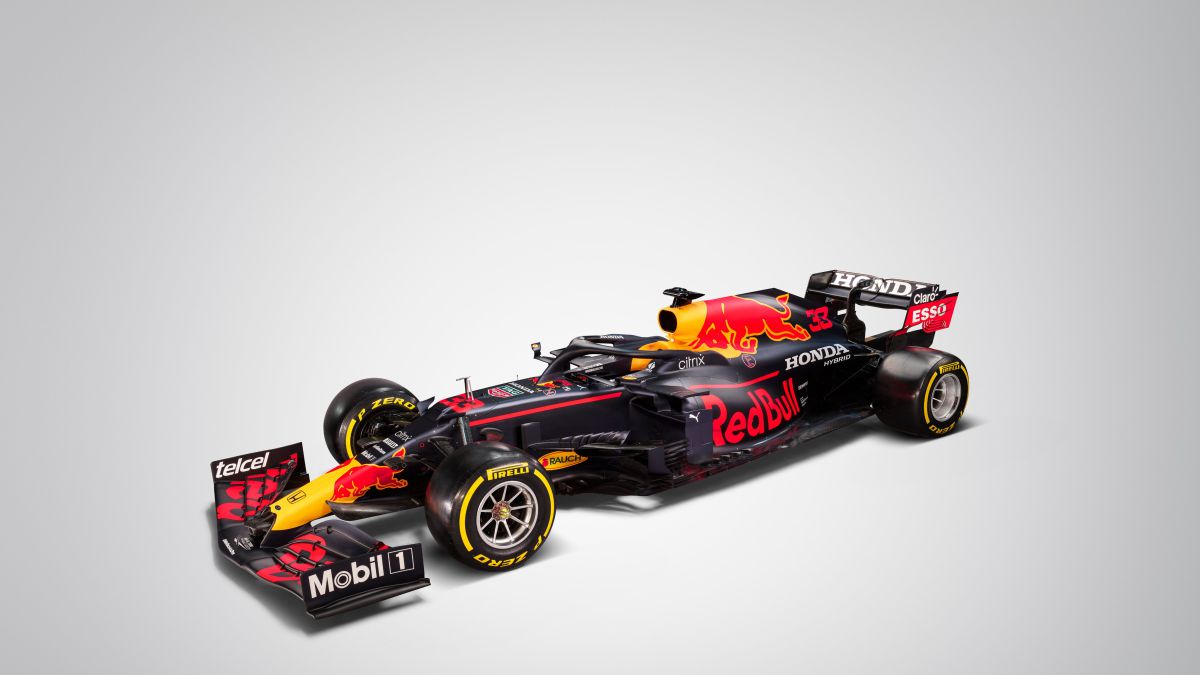 Red Bull presents the RB16B, the only car on the grid that aims to dethrone Mercedes in 2021. This is not an arbitrary statement from the Press, but the declaration of intent from the Milton Keynes factory, which hopes to resume the season where the season ended. last year, at the top and ahead of Hamilton and Bottas.
They have the strongest talent who has broken in in the last decade, Max Verstappen, and finally they accompany the Dutchman with another driver capable of coughing him, Sergio Pérez. But the novelty now is the single-seater, with a revision of the mid-section of the car that includes the most futuristic bargeboards that recent Formula 1 has known, as well as the bodywork that covers the engine has been refined, here with less hump.
All with the hope that Adrian Newey has not gone too far, and the fact is that the pending issue of the energy team is, openly, winter: in recent campaigns they have suffered at the beginning of the season with cars that are difficult to drive and configure that they corrected during the year, when it was too late. Even Honda is no longer a drag, the Japanese have taken giant steps and assure that by 2021 they will release their definitive engine worthy of titles.
Verstappen, the 23-year-old leader on the track, will play his seventh season in Formula 1 and has ten victories and three poles. At his side Sergio Pérez, 31, before the opportunity of his life. For the second time in a big one (he was a McLaren driver in 2013), for the first time in a winning car. There are no statements from the pilots because they will appear before the media next Thursday.
In Bahrain, from March 12 to 14, they will have the first contact with the rest of the teams and drivers during the preseason tests. Two weeks later, on March 28, it will be the Bahrain GP that opens the season. The penultimate time Sakhir raced there were two Red Bulls on the podium. The last one, a week later, Checo won with Racing Point. And seven days later, in the race that closed the 2020 campaign, Verstappen took a ride ahead of the two Mercedes. What if the 2021 motorist looks something like the end of 2020? 444 444

Photos from as.com