Rebellion in the Spanish Championship
Drivers, organizers and brands have shown their dissatisfaction with the changes introduced in the Nacional, now mixed asphalt-gravel and with an extended calendar.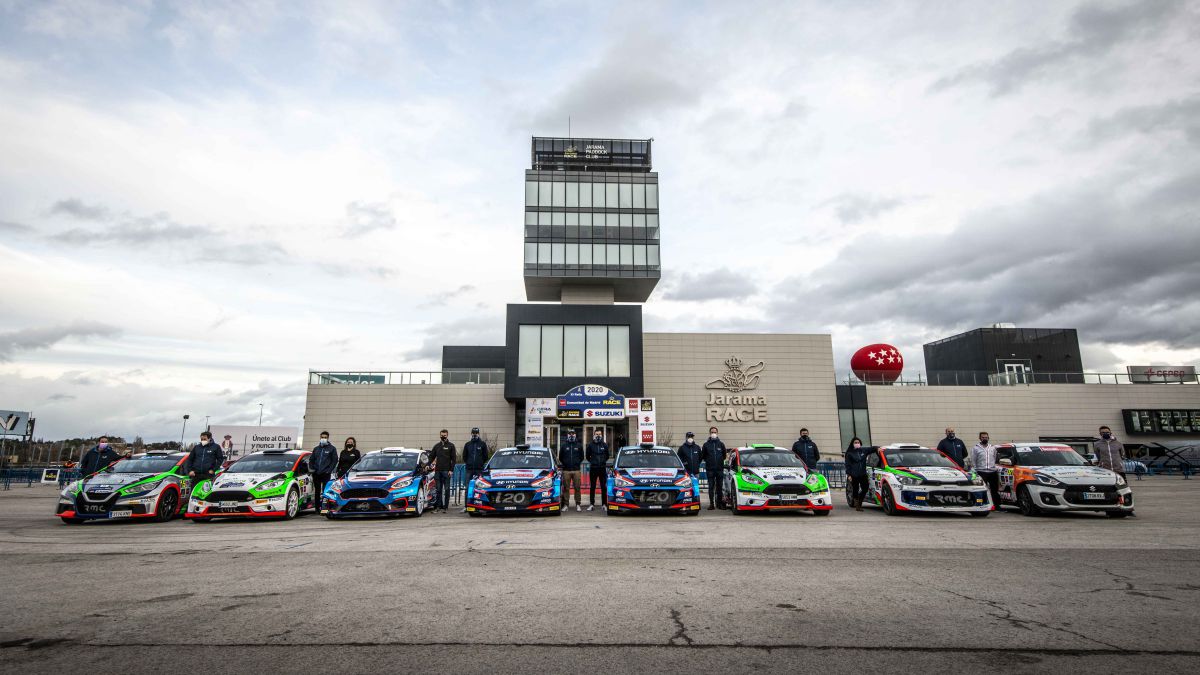 It does not seem that 2021 is the best year to impose significant cost increases on athletes. This is what the Royal Spanish Automobile Federation (RFEdA) has decided when carrying out a profound modification in national rallies, which now become a mixed asphalt and gravel event with 14 scoring events. Something that has caused a general rebellion, since neither the pilots, nor the organizers nor the brands agree with it.
After trying to carry out a mixed super-championship of gravel and parallel asphalt in 2019 and 2020, its limited success due to lack of participation has pushed the RFEdA to make this controversial decision: it will be the only discipline with the rank of the Spanish Championship in 2021. A strategy which has raised blisters among all those involved, since it represents a considerable increase in spending by having to have two car configurations and having increased the calendar to 14 tests (previously 10), precisely the year in which completing the budgets is more complicated for obvious reasons.
"It's outrageous," says the double two-time champion of the last two seasons, Pepe López, or "crazy", affirms Nil Solans, last year's gravel champion, adjectives that are repeated by the absolute totality of pilots consulted by AS. Among the organizers of asphalt tests, anger comes because the main drivers will discard some of them and may be orphaned of figures, and those on gravel because the economic demands increase to equate their level with the asphalt.
And the brands present in the discipline are at least concerned because they do not understand that with a top-level asphalt championship, a change is now taking place that may affect the good health enjoyed by rallies in Spain.The pilots ask to reconsider the plan
In fact, the pilots have formally asked the RFEdA to reconsider their project and to maintain the previous approach pending a more favorable situation, although it seems that without much success. And it is that, almost in mid-February, no pilot has his program closed for this season. Some, because they have decided that for the same cost they will play the European; others, because they have not yet obtained the support of sponsors and brands given the general uncertainty.
The RFEdA continues to move forward without the discomfort of the protagonists. AS has requested to know the position of the entity on the matter, choosing the following institutional statement: "For this 2021 season, one of the objectives of the RFEdA was to consolidate a mixed event and very aligned with the World Rally Championship, as is the Spanish Super Championship, which this year faces its third edition. It has proven to be an excellent formula for athletes in this discipline to acquire complete training by competing on both surfaces. This event will coexist with two major competitions, such as the Spanish Asphalt Cup and the Spanish Earth Cup. We firmly believe that the entry list for the first event will be a good reflection of the interest that the Super Championship arouses in our sport.

Photos from as.com