RdT and his troops, against the wall
The Madrid striker faces Lugo, one of his favorite rivals, who has scored four goals, curiously the least thrashed local.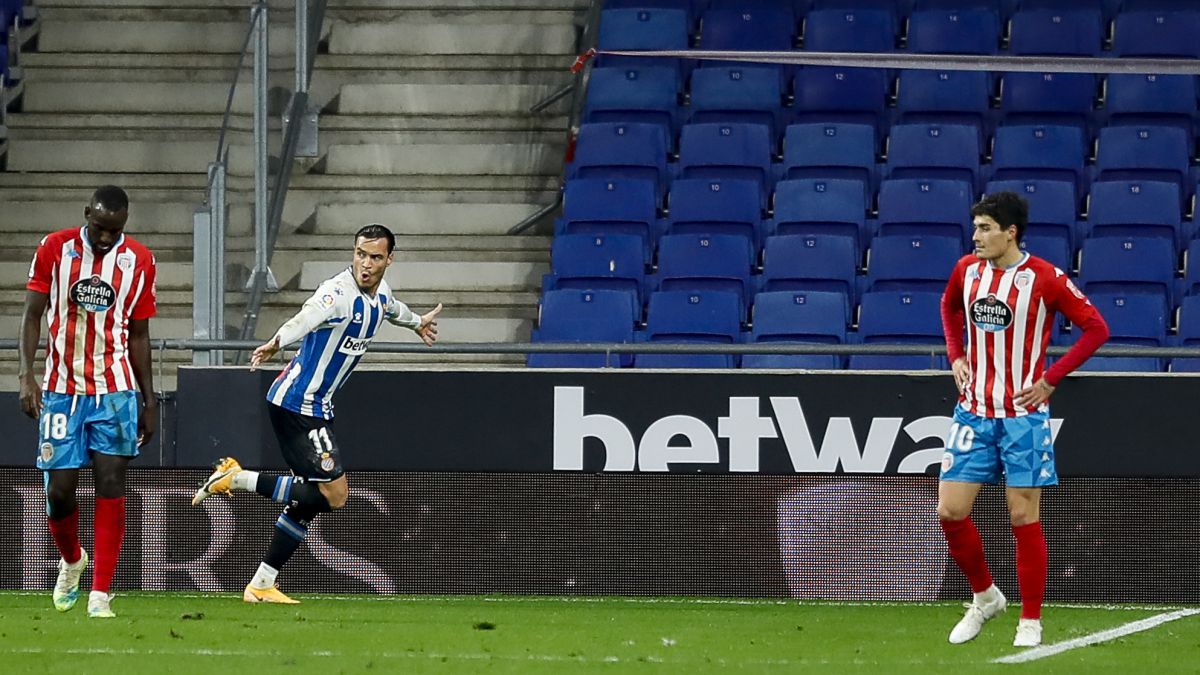 To open their mouths, Espanyol can cling to a propitious data to achieve the much-needed victory in Lugo. His top scorer, Raúl de Tomás, faces one of the clubs, along with Mirandés and Almería, who have scored the most goals in his professional career. But, on the other side of the scale, there is another complex data for the parrots and for any team that visits the Anxo Carro this season: Lugo, with five goals conceded, is the home with the fewest goals in LaLiga SmartBank.
Between these two waters or two states of mind, Espanyol manages to close the day and at the same time its mini crisis of results (three defeats in four games) or prolong a fear for the direct promotion that has not yet been released from the RCDE Stadium. The Madrid striker is the best medicine in transcendental matches, either to score from midfield against Almería or to do it from a direct free kick in Logroñés.
In his first campaign at Real Madrid Castilla in the Second Division, 2013-14, RdT already thrashed at Anxo Carro in a match that ended 1-1. The forward played 60 minutes and scored moments before being substituted. He also scored with Valladolid (1-1) and with Rayo Vallecano in the same stadium in Lugo, in a match that the Madrilenians won 1-2. Even in the first round, already wearing the Espanyol shirt, he managed to pierce the Galician goal. This RdT course has managed to mark 11 teams, and has not failed against those who always gave it better, such as Mirandés (4) or Almería (4). Al Lugo has scored the same goals.
With five conceded goals, Lugo is, together with Girona, the teams with the fewest goals at home. Since the arrival of Mehdi Nafti, for more difficulty, the rojiblanco team has played eight games in the Anxo Carro with a balance of five wins and three draws, accompanied by nine goals for and only one against.
The parrots come from not scoring in their last two outings, both Las Palmas and the same Catalan team, but in Montilivi the 1-0 was unreal because of the many occasions (including two posts) that the Blue and Whites had. Against Fuenlabrada or Leganés, the other teams that champion solidity at home, Espanyol only managed to score a goal against the former and did not win both duels.
Photos from as.com